The Final Verdict - Our Top Pick for a Dog Seat Belt
After reviewing the products and comparing them to our criteria, we pick the Leash Boss Dog Car Seat Belt Restraint as our top choice for a dog seat belt. With a good safety harness, this product can help protect your pooch in the car.
Several factors contribute to the safety of this product:
This is the only product that's truly chew-proof.
The latch bar hook means that Fido can't step on a button and release a seat belt clip.
The materials are sturdy and durable. It won't come apart easily under pressure like some of the products could.
Even though this restraint is not adjustable, you can choose from five different lengths to fit your dog's size. You should be able to find one that works for any size pooch.
It's easy to use. Once you attach the locking clip to the latch bar, you can leave it in place. No need to remove it when you have human passengers. Just tuck it out of the way. You can put a safety harness on your furbaby before you load in the car. All you'll have to do is snap the cable to the harness ring, and you're ready to go.
For my medium and large dogs, I would pick the Leash Boss restraint for the best overall safety. The affordable price is a bonus.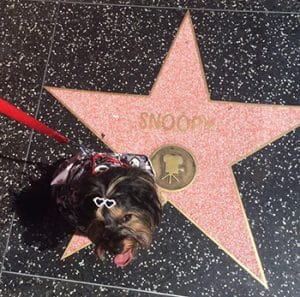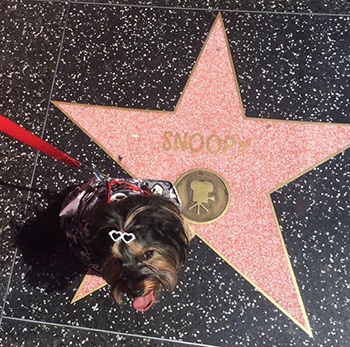 One request from Speedy
Dr. Libby Guise put so much effort writing this blog post to provide value to the dog parent community. It'll be very helpful for me, if you consider sharing it on social media networks.
SHARING IS ♥️