If my dog is only a couple pounds over the weight limit, can I still use the bike basket?
We don't recommend going over the weight limit. To be safe, we recommend buying a basket with a weight limit 2 or 3 pounds over your dog's weight. That will ensure the stability, safety, and durability of your dog and the basket.
Which is better? Handlebar baskets or rear bike rack baskets? 
It depends on your dog's weight and your comfort steering with his weight shifting. Extra weight on your handlebars can mess up your steering and balance. If you're not so steady we recommend a rear bike rack basket.
How do I get my dog comfortable with a bike basket?
Place the basket on your floor at home and place your puppy in it. Give him treats and praise him for being in the basket. When he's comfortable with this, put him in the basket on the bike. Walk the bike so your dog gets the sensation of movement while in the basket. Again, give praise and treats. When he's comfortable with that, try riding the bike with your dog in the basket. Don't rush your dog. Let him take his time in getting comfortable!
Do the rear bike rack baskets come with a bike rack?
Not always. It's best to buy a rack separately and making sure it fits your bike. Rear baskets are pretty universal and should fit your new rack.
Should a handlebar basket have a supportive brace?
It should if your dog is heavier – around 10 pounds or more. If you have a 3-pound pooch, you may not need the extra support.
Can I put multiple dogs in my bike basket?
Sure! But only if their combined weight doesn't exceed the weight limit of the basket.

Thanks for reading about our favorite bike baskets for doggies! We hope you found what you are looking for. Overall, we loved the Snoozer Sporty Bike Basket the most. It's versatile, functional, and looks cute on pretty much any bike. And you can buy it for an affordable price! It was also easy to clean when muddy paws left some dirt behind while riding through the park and walking on some trails. In a light rain, it proved to hold up against that wet dog smell with the drawstring opening. Our pup was able to look around and stay dry at the same time.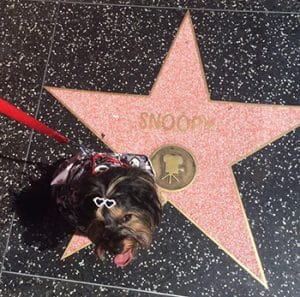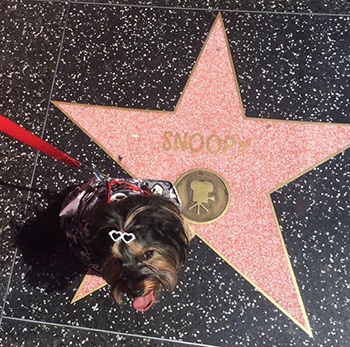 One request from Speedy
Kelly put so much effort writing this blog post to provide value to the dog parent community. It'll be very helpful for me, if you consider sharing it on social media networks.
SHARING IS ♥️