It can get pretty cold outside during the deep freeze of winter. While many dog moms and dads bring their beloved pooches inside when it is cold, there are some dogs that do stay outside and brave the elements with just a dog house for warmth.
Some dogs excel in the cold weather, such as the Malamute or the Great Pyrenees. However, some dogs do not have the luxury of a thick double coat and would greatly benefit from a dog house heater to keep them warm.
To get started, first we are going to share with you our top picks for dog house heaters, which will include:
After that, we will tell you about the main topics regarding dog hourse heaters, which are:
Top 11 Dog House Heaters Review
Akoma Hound Heater Dog House
Of the heaters reviewed, this is the best dog house heater. This is a heater that has been specifically designed for dog houses. The heating element for the furnace can heat up to 75 cubic feet, but remember smaller dog houses will quickly heat and become uncomfortable for dogs. The cord is wrapped in steel wire to prevent chewing. There is an automatic shut-off feature when the dog house reaches 210 degrees Fahrenheit; which in my opinion is too high and should be lower.
What We Like About This Heater:
It has an adjustable thermostat
Was made to actually work inside a dog house
It has an automatic shut-off feature
The cord is wrapped in 16 gauge powder-coated steel to be chew resistant

What We Don't Like About This Heater:
Designed to heat dog houses up to 75 cubic feet, smaller dog houses will heat too quickly
You have to drill holes into the dog house for the mounting brackets
Door flap also should be installed to keep the warmth inside the dog house
Dog house will need to be set up near an outlet or you will need to run a heavy-duty extension cord to the dog house and keep it away from your dog's reach
DeLonghi HMP1500 Mica Panel Heater
The DeLonghi HMP1500 Heater's main function is not as a dog house heater and it is not necessarily the best option for outdoor use. This is a portable heater and will work well for short-term use under supervision. Since it is not a pet-safe heater, caution should be used around your dog. The upside is that this is lightweight and easy to clean. It would work well in a shed where your dog's kennel is located but not in your dog's actual dog house.
What We Like About This Heater:
Lightweight heater easy to move from room to room
Designed for small spaces
Easy to clean to keep dirt and debris from building up and becoming a fire hazard

What We Don't Like About This Heater:
The heater was made for indoor use and is not meant to be mounted inside a dog house
The heater is not weather resistant
Tends to get hot very quickly and does not have an automatic shut off
Snuggle Safe Pet Bed Microwave Heating Pad
The Snuggle Safe Pet Bed uses Thermapol, a non-toxic substance that heats evenly and holds heat for hours. This is a microwavable pet bed that does not have any cords that can be chewed or pose a fire hazard. Microwave temperatures do vary so it may take some practice to get the timing right for optimal heating. This bed is ideal for puppies and small dogs.
What We Like About This Heater:
Made with a non-toxic thermapol compound
Is a non-electrical heater
Perfect for small dogs and young puppies
Will help alleviate aching from arthritic joints

What We Don't Like About This Heater:
Pad does not hold heat for the full 10 hours that the manufacturer claims
It will also melt in the microwave when heated too long.
K&H Pet Products Microwavable Pet Bed Warmer
Of the heating pads reviewed, I consider this the best value for small dogs or puppies. The K&H Microwavable Pet Bed is a great alternative for those who do not want heaters that require electricity. Microwaving the pet bed can be a bit tricky since microwaves vary in volts and heat things at a different rate. Therefore, heating instructions will vary depending on the microwave you are using. The pet bed does not stay warm for the 12 hours it claims, but rather for closer to 8-9 hours. Because the material used is neoprene, the bed will become rock-hard when the warmth has seeped out.
What We Like About This Heater:
No electrical cords
The non-toxic neoprene material makes it safe for dogs and puppies
Great for small dogs and young puppies

What We Don't Like About This Heater:
Larger dogs will not benefit from this pad as a way to stay warm
The pad will become very hard when it loses its heat
The pad also does not stay warm for the full 12 hours the manufacturer claims
ASL Solutions Deluxe Large Dog house - Includes Heater
While this dog house may seem like a dog's fantasy come true, dogs that like to chew will still find a way to demolish this dog house. The Deluxe Dog Palace Large Doghouse has a fan and heater included and is powered by electric. I am always concerned about electrical cords and dogs, especially dogs that tend to find things to get into or make their own mischief. This doghouse comes in one size and is not ideal for small dogs.
What We Like About This Heater:
Comes equipped with a heater and fan
Easy to assemble and appears to be sturdy
Door flap is included with the dog house
Roomy for larger dogs

What We Don't Like About This Heater:
Only comes in one size that is suitable for medium to large breed dogs
The material is not chew resistant and easily destroyed by a determined chewer
The wires for the fan are exposed
This is a corded unit
Suncast Outdoor Dog House
I would consider this dog house the best on a budget since you can use old blankets to keep your dog warm in this dog house. The Suncast Outdoor Dog House is for outdoor use, although some people will put this dog house in a shed, barn or kennel building for added warmth. The resin material used in constructing the dog house is durable except when you have a dog that loves to chew. You will need to assemble the house when it arrives; however, it is relatively easy since it just snaps together. The door will also have to be installed.
What We Like About This Heater:
It is water-resistant to keep any bedding and your dog dry
A door flap is included and easy to install
Assembly is easy, with the top and bottom of the house snapping together
Easy to clean

What We Don't Like About This Heater:
Additional bedding such as straw or blankets needs to be added
The dog house is not chew resistant
K&H Pet Products Lectro-Kennel Igloo Style Heated Pad
The photo for the Lectro-Kennel Igloo Style Pad was a bit confusing, this is only for the heated pad, not a dog house or igloo. While this pad is specifically made for outdoor use, I am still leery of using a corded heater for a dog. Especially this product since it is not chew resistant and could potentially electrocute your dog or cause a fire if chewed. The pad has an internal thermostat to help warm your dog to its normal temperature. It does come with a fleece cover and a half-round shape to easily fit into a round igloo.
What We Like About This Heater:
Heats quickly to help warm your chilled dog
It is specifically designed to fit into the rounded igloo without any bunching
It comes with a fleece cover that is washable to keep the pad clean

What We Don't Like About This Heater:
Must install a door flap to the igloo for the heated pad to work efficiently
Pad is not chew resistant
Pad is also not durable, many customers complain that the pad becomes worn quickly and collapses under too much weight
This is a corded heating pad with an automatic shut-off switch. While this is an ideal heating pad for indoor use, it is not recommended for outdoor use. It does heat quickly and provide quick, warm comfort for your dog. An ideal pad for heat therapy for dogs with severe arthritis or aging joints, dog moms and dads need to closely monitor the temperature so your dog does not become too warm while using the heating pad. It does have a temperature control setting but very young and very old dogs have a difficult time regulating body temperatures and can be sensitive to higher settings.
What We Like About This Heater:
Has an automatic shut off when the pad has been on too long
Has a temperature sensor to help regulate body temperature
Pad does heat quickly and is wonderful for dogs with arthritic joints

What We Don't Like About This Heater:
Pad is smaller in size and will not be helpful for larger dogs except as heat therapy for specific parts of their body in need of relief
Pad is not chew resistant
Pad is to be used indoors only, not outdoors in a dog house
K&H Pet Products Self-Warming Pet Crate Pad
I am a big fan of self-warming pads and consider this pad a great value; it is my runner-up pick for the best dog house heater. The K&H Crate Pad can be used in crates or dog houses and comes in different sizes to fit almost any size crate or house. This is a self-warming pad and does take a longer time to heat up since it uses your dog's body heat and then radiates the heat back to your dog. There are no cords and pad does help ease older, aching joints during cold weather. The cover does not come off and the pad is not machine washable making it difficult to keep clean.
What We Like About This Heater:
Has a memory foam pad for comfort
Odor control fabric keeps things from smelling doggy
It is a self-warming pad so no cords
The pad will warm slowly preventing burning your dog or being a fire hazard
It comes in several different sizes

What We Don't Like About This Heater:
The pad itself is not thick and therefore may not be ideal for severely arthritic joints
The pad does not seem to warm as quickly as other self-warming pads
Your dog may experience a chill until their body heat can warm the pad
PETBROO Heating Pads for Pets
The PETBROO heating pad has seven temperature levels and is good for senior dogs suffering from arthritic changes or even small puppies that cannot regulate their body temperatures. The advanced technology in this pad is supposed to accurately control your dog's body temperature. This is a corded pad and your dog should not be left alone while on this pad in case they decide to chew the pad and cause injury.
What We Like About This Heater:
Has a chew-resistant cord
Has an adjustable temperature gauge with seven settings
An automatic shut off is also featured so the pad will not become overheated

What We Don't Like About This Heater:
This pad is recommended for indoor use only and should not be used outdoors in your dog's house
You should never leave your dog alone when using this pad
The pad will shift under your dog's weight and bunch up rather than staying flat
K&H Pet Products Crate Pad X-Small
This pad is self-warming and fits inside your dog's crate or can be placed in their dog house. This particular pad is the extra-small size but it comes in different sizes to fit almost any size crate or house. The pad absorbs your dog's body heat and then radiates it back, keeping your dog warm. The problem with self-warming pads is that it can take a while for your dog's body heat to actually heat the pad enough to warm your dog. However, you do not have to worry about the pad becoming too hot, causing burns to your dog or potentially becoming a fire hazard.
What We Like About This Heater:
Is a self-warming pad that will never overheat or burn your dog
Memory foam filling will help cushion your dog's joints
No cords for your dog to chew
Odor control fabric helps keep the pad smelling clean and not like your dog

What We Don't Like About This Heater:
Pad itself is very thin and not super comfortable, especially for elderly dogs
It will take longer for the pad to heat
Dog may become chilled while waiting for their body heat to warm the pad
Pad is not chew resistant
Know your state's laws regarding pets and cold or hot weather. Many states have passed laws making it illegal to keep dogs outside when the temperatures dip too low or rise too high.
Each state passing these laws has set the temperatures they deem are too low or too high. Luckily, heaters are available for dog houses to ensure your canine companion has a toasty place to warm up when out in the cold. Many people are under the misconception that a dog's natural fur is enough insulation for them when they are out in the cold.
This may be true for dogs that have a double or triple coat such as a Rough Collie, Husky, or Bernese Mountain Dog. Dogs that have a single coat such as most hound breeds, Chihuahua, or Vizsla will be more susceptible to the cold weather. Not all dogs are full-time house pets, therefore, when these dogs spend time outside during the cold months, it is nice for them to have a heated dog house to warm up and be comfortable.
Having an electric heater in your pooch's dog house is a great way to help them stay warm. However, they do generally require having to be plugged in and a cord run from an outlet to the dog house. Dogs that like to chew will need to be closely monitored so they do not chew any electric cords attached to the electric heaters.
Most microwavable heaters will not hold their heat for long periods of time. They are more like the hot water bottles people used to warm their feet in times gone by. Microwavable heaters are great for a quick warm-up but will need to be re-heated often to keep your dog warm.
For an insulated dog house to work properly, you will need to make sure you have purchased the right size for your dog. A dog house that is too big for your dog will never be warm because your dog's body heat will not be able to heat the space. Many people purchase insulated dog houses and then pad them with blankets or even straw to help their dog warm the space using their body heat.
When you can closely monitor your dog, a heating pad that is electrical or battery-operated is a great way to heat a dog house. Cords or battery packs are great chew toys for dogs that get bored easily, so be sure to closely examine the heating pad often to ensure your dog is not chewing on it. Put a light blanket over the heating pad to ensure heat from the pad is not too hot for your dog to lie on.
A newer, more popular choice for dog owners is to put a self-heating pad into their dog's house. There are no wires in this pad and you do not have to heat it in your microwave. Your dog simply lies on the pad and their body heat will warm the pad and keep them toasty during cold weather.
While not a fancy gadget, simple bedding such as straw or blankets are a great way to add warmth to a dog house without worrying about an actual heater malfunctioning. Straw can be changed weekly and blankets can be washed often to ensure your dog is snoozing in comfort when using their dog house.
Each dog will have its own unique needs regarding surface, size, and heating requirements. Smaller dogs with single coats such as a Pug will need a smaller, warmer dog house than larger double-coated dogs such as the Siberian Husky. Older dogs will also need a dog house with softer flooring to help alleviate the pressure on their joints. Dogs that tend to chew will need heaters that cannot be chewed or will not harm them if chewed. Remember, every dog is different. A dog house heater that worked for your previous dog may not be the right choice for your current dog. I have Rough Collies and Japanese Chins, my Rough Collies do not need as much heat in the winter because of their double coat. My Japanese Chins are less than 10 pounds and while they have a long, flowing coat, they get cold very easily. The Japanese Chins require a different type of dog house heater than the Rough Collies.
Heating Power When searching for a dog house heater one thing to consider will be the power source for the heater. If the dog house is located far from your house, you will not want to run cords from an outlet across your yard to the dog house. Self-heating pads or microwavable pads may be the best choice if the dog house is a farther from your house. You also do not want a heater that is so powerful your dog becomes overheated. Measure the size of the dog house and get a heater that will comfortably heat that space.
Safety Mechanism A good dog house heater will have a built-in safety mechanism such as an automatic shut-off switch if it starts to overheat. Your dog's safety should be paramount when you are searching for the right dog house heater therefore, research each heater and note which ones offer specific safety features.
Cleanliness You work hard to keep your house clean, why would you not do the same for your dog? Your dog's house deserves a thorough cleaning at least once a week, if not more often. Therefore, their dog house heater needs to be able to be cleaned easily. Some heaters, such as heating pads, will most likely have a covers that will need washed. Make sure the pads are machine washable.
Quality You can find inexpensive, or just plain cheap, dog house heaters all day long. However, remember you get what you pay for and this heater is for your beloved fur-baby. You do not want to compromise safety or quality when searching for a dog house heater. This does not mean you still cannot find a quality dog house heater at a lesser price, just do not run out and purchase the first one you find on sale until you have researched it and determined it is the right on for your dog.
Portability Dog houses can be set almost anywhere in your yard. If your dog's house is set in the farthest corner from your house, you will need a dog house heater that is portable so you are not running cords across your yard. Insulated dog houses with self-heating pads are generally the most portable and easiest way to heat a dog house that is situated far from the house.
Usage In reality, your fur-baby should share your home with you, especially in cold or hot weather. Sometimes this is not possible therefore, you will want to purchase a dog house that is comfortable for your dog and properly protects them from the elements. The dog house heater will probably only be needed when the temperatures dip to near freezing. Look for a heater that is easy to operate and can easily be stored when not needed.
Having been raised with dogs and experiencing the ups and downs of Missouri winters, it can be frustrating trying to keep a dog house warm when the dogs are outside. I am fortunate enough to have indoor/outdoor climate controlled dog yards, but I know that many people are not as lucky and have to rely on a dog house to keep their pooch out of the cold, rain, sleet, and snow. For those with hardier dogs such as large breeds with double coats, you can use an insulated dog house with bedding for them to warm themselves when they need. Smaller dogs, or dogs with a single coat, may require thicker bedding or an actual heating device to get them through the cold weather. During bitter cold weather, it is always best to bring your dog indoors during the night to keep them safe.
Do not just rely on one or two reviews when you are searching for dog house heaters. Cold weather can be extreme and can cause death, therefore, if you are not willing or are unable to bring your dog indoors during the cold weather, make certain your dog is kept safe with a dog house and heater that will keep them from the cold outside. Other things to consider when searching for a dog house heater for your dog include:
What is the power source?
Corded heaters pose a big problem for me. I have had many dogs chew cords, even those that claim to be cord resistant. Cords can cause fires and/or electrocution. They also limit where you can place your dog house and how to mount the heater into the dog house safely where the dog will not overheat, get burned, or enjoy snacking on the cord.
What are the safety features?
Corded heaters should always have safety features such as automatic shut-off and thermostat. Extra settings are also a nice feature so you can control how much heat is being put off and keep your dog from overheating.
How much square foot does it heat?
It is a good idea to measure your dog so you know how much square footage they will need in their dog house. Measure from their feet to their withers for their height and from the chest to the base of the tail for their length. You do not want your dog's house to be excessively large and on the flip side, you do not want the dog house to be too small and cramped for them. Once you know the size you need, look for a heater that will keep that square footage warm without being too hot.
Chew resistant for some dog owners is just a pipe dream, especially if you own a working or even a sporting breed. Chew resistant for these dog owners' signals that they may only need to replace the dog house once or twice a year. When dogs are left to their own devices, they will find things to do, such as chewing. Therefore, when you leave your dog outside be sure to provide plenty of chew toys and switch those out often so they do not turn to their house for entertainment. Dogs that are not big chewers will still benefit from having a dog house that is chew resistant.
Let's face it, if you are planning on leaving your dog outside during the winter, you will need their dog house and any heater that you use to be weather resistant. If a heater or dog house does not boast being weather resistant, do not buy! Your dog's comfort should be first and foremost, therefore, you can expect to pay a little more for items that are weather resistant and able to be left outdoors. Electric heaters that are not weather resistant are a fire hazard and not safe for your dog to be around.
For those dog owners who do not or cannot bring their dogs indoors during the cold winter, the best option is to provide a heated dog house. Finding a dog house that fits your dog's size and needs can be a bit confusing and very pricey. But, dogs are supposed to be like family so you should definitely be willing to shell out a little extra cash to make certain your dog is kept warm when left out in the cold temperatures. There are so many different things to consider when choosing the right dog house and dog house heater for your companion. Size, age, and coat type of your dog must be considered since each breed, even mutts or cross-breeds will have specific requirements to keep them warm.
Small dogs or toy breed dogs should never be left outdoors in the hot or cold, even if they have a double coat such as a Pomeranian. Small dogs simply do not have the body weight to keep themselves warm during cold weather. If you do have a small dog, find a place for it inside to keep it warm. However, if you just cannot bring your small dog inside, you will need a small insulated dog house with an actual heater or they will most likely freeze to death.
You will want to measure your dog's length and height then search for insulated dog houses that are made specifically for that size. With the right dog house and bedding and added nutrition, a medium-sized dog can fare okay on cold nights. It is still better for your medium-sized dog to come inside out of the cold. Dogs with single coats will have a harder time adjusting to the cold weather and will require more care than those with double coats.
Dogs that were bred to be out in the elements such as Huskies, Malamutes, Caucasian Shepherds, St. Bernards, and Newfoundlands, will only require an insulated dog house that fits their body type. Most of the working breeds with double coats were bred to be out in the fields performing their jobs without any protection from the wind, rain, or snow. However, with today's Animal Rights Activists, you will need to provide a nice, insulated dog house for these working dogs. Most are pretty tenacious chewers so be prepared to replace your dog's house often.
When you are searching for the right dog house heater for your dog, sometimes the best answer is to simply go old school. As a dog owner, I am not comfortable having electrical cords near my dogs' enclosures or houses. Granted, my dogs have indoor/outdoor climate-controlled play yards and do not have to deal with the elements. But, I do have several of my senior dogs who benefit from having a
heating pad
to help relieve the aches in their joints. When I look for heated beds for my seniors, I always look for self-warming with no electrical cords that could short out, be chewed, or cause injury to my beloved babies.
For my young puppies, I have used the
microwavable heat discs and pads
and have found them to be fantastic. The only drawback I have found with the microwavable pads is getting the temperature right on the pads. Each microwave is different so try different settings to get optimal heat. Therefore, when someone asks my opinion on dog house heaters, I tell them to avoid any corded heaters and to look at the self-warming heaters and beds. These are the safest for dogs and are effective in keeping the chill out. Research each dog house heater you are considering and ask questions about the device. Previous buyers are great resources so post your questions and let them respond.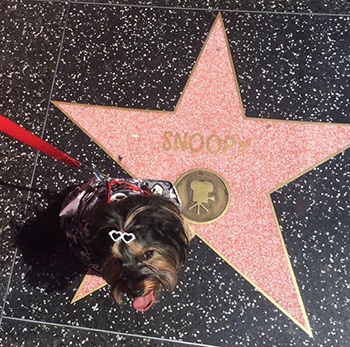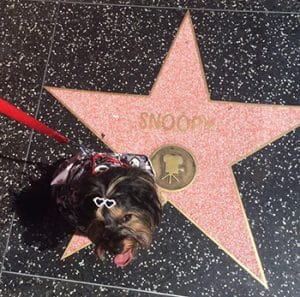 One request from Speedy
Holly put so much effort writing this blog post to provide value to the dog parent community. It'll be very helpful for me, if you consider sharing it on social media networks.
SHARING IS ♥️