All products have questions that buyers want answered before they purchase them. These dog glow in the dark collars, leashes, and harnesses all have similar questions as well.
Do they have an on/off switch?
All of the dog collars have on/off switches. However, many of the switches are easily turned on by the pooch wearing it just by scratching or rubbing up against something. Some pup parents use tape to keep their dog from turning them on when not needed.
What kind of charger do I need to recharge it?
They all come with a recharging cord and are easily recharged by plugging it into an electric outlet or computer.
They can all be hand washed. However, since they are water resistant and not waterproof, you should not put them directly into the water or in the washing machine.
Our Verdict on These Pawesome Products
The Illumiseen LED Dog Collar
is the top choice because it is the most durable, well-made, and nice-looking collar out of the bunch. It is easy to use, has many color choices, and is guaranteed for a lifetime so you never have to spend any more money on another one. They will keep sending you a replacement or your money back as many times as needed. Although the Blazin' Safety LED Dog Collar had some cool designs and was able to be seen further away, it was more expensive and not as water-resistant.
The best choice for glow in the dark a harness is by far the
BSEEN LED Dog Harness LED Dog Vest
because it is a much more affordable price and will not irritate your dog in the summertime because it is mesh and lightweight. It is also brighter, and it is the only one that has a light that comes on to warn you that you need to charge it. The noxgear LightHound harness was pretty pawesome because it had all the colors in one vest, and it was the only one that said it was machine washable. However, it was almost five times as much as the other one.
That being said, nothing is too expensive when it comes to your furbaby because they are family.
Top 5 Best glow in the dark dog collars we reviewed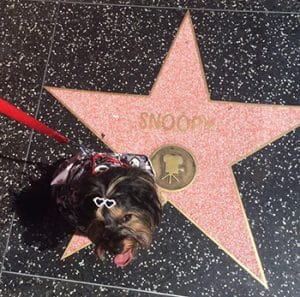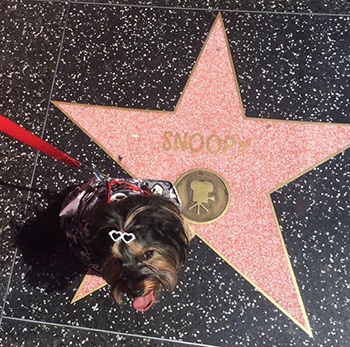 One request from Speedy
Patricia Oelze put so much effort writing this blog post to provide value to the dog parent community. It'll be very helpful for me, if you consider sharing it on social media networks.
SHARING IS ♥️