Our comments on the USAToday Seresto Report as of (March 24th, 2021) – Written by Dr. Edele Grey (Equine Veterinary Surgeon)
As many of you have probably seen, there has been a recent "exposé" report of 1698 deaths in pets due to Seresto collars since their launch through June 2020. There were also reports of human injuries/harm due to these collars. Sensationalized headlines make for sleepless nights for many pet parents. As a pet owner myself, this is a cause for concern, however, there's a huge amount of information not supplied in this article that would be critical to ascertain the true safety of these collars. 
Some things to consider:
The EPA includes all accidental deaths associated with a product, this could include using a puppy chewing and swallowing a collar. 
There were no expert opinions cited in the article, nor were there any results of necropsy findings to support the theory that the collar was a direct contributing factor to the unfortunate pet's death.
Correlation is NOT Causation! If a pet wears a Seresto collar and then passes away, it doesn't mean the collar caused the death. We don't have enough details on these incidents to determine causation.
Could these be counterfeit products? The EPA has stated that they are unable to determine the legitimacy of the products from the incident reports. This means we don't know if these were genuine Seresto products involved in these cases. Fake collars have long been an issue for Seresto manufacturers, with US Customs and Border Protection seizing multiple shipments of counterfeit collars in the last year. 
Many of the signs in the reports are not typical for the ingredients in Seresto collars and this may also relate to fake collars with unknown chemicals.
We at FluentWoof, and I (Dr. Edele), personally wouldn't advise using any known dangerous product on pets. Throughout my career, I've not personally had any patients die or have significant complications (including serious skin conditions) that were directly linked to the use of a Seresto collar. I have personally used this product on my own pets without incident. 
As a pet owner, informed consent is essential, particularly when it comes to flea and tick products that are essential for pets due to the life-threatening and debilitating diseases these parasites can transmit. If you have any concerns about a recently purchased collar or what flea and tick medication may be most suitable for your pet, please contact your veterinarian. 
As veterinarians, we take an oath to care for pets and as animal lovers, we wouldn't ever jeopardize the health of any pet. You should always feel comfortable and confident with your veterinary surgeons' advice. 
FluentWoof will keep you updated as this situation develops and more information becomes available. 
You've just scoured your pooch for ticks after a beautiful Fall hike in the woods and you just keep finding more, we know the exasperation you (and likely your fur-baby) are feeling! Vet trips to remove stubborn ticks from delicate areas such as your pupper's eye or even inside their lip can become expensive, and with the current pandemic, add extra stress for everyone.
So, what product can you use to protect your pup? Well, one is Seresto collars! 
The Seresto collar is a flea and tick protection product from the trusted company, Bayer Corp. designed to both kill and repel fleas and ticks for up to 8 months!. That's a pretty incredible claim right?! So we at FluentWoof have compiled this Seresto collar review to help you decide if this collar may suit your pooch.
Seresto: Key takeaway
Seresto collar kills and repels fleas and ticks while also targeting sarcoptic mange, and chewing lice.

Patented technology within this odorless collar provides non-greasy, easy-to-use, high-performance flea and tick preventative.

Seresto collars are fast acting, killing fleas within 24 hours and ticks within 6 hours!
Seresto collar Pros and Cons
That's the basics, what are the top pros and cons of these collars, no product is perfect and Seresto collars are no exception.
Pros
Fast-acting, Seresto collars start to kill new ticks within 6 hours while up to 100% of existing fleas are killed within 24 hours of application.

Safe to use on puppies from just 7 weeks of age, Seresto collars can protect even the youngest of pooches from fleas and ticks for up to 8 months.

Water-resistant and one bath per month doesn't interfere with the collars efficacy. 

Odorless and non-greasy, you can still cuddle your pooch while they wear the collar. 

No prescription required (in the US)
Cons
Collars on pooches that love to swim or need regular (more than once per month) baths may have reduced duration of action, working for just 5 months against fleas.

Some pets may experience mild skin reactions or hair loss though these tend to clear without removing the collar.
Consulting Your Vet
While the Seresto collar doesn't require a prescription and has excellent instructions within the packaging; you should still speak with your veterinarian before using a new product with your pet.
These collars can be an expensive purchase if not suitable for your pooch, particularly if your pup has a known skin condition which needs weekly baths or their sensitive skin may be at increased risk of developing a reaction. 
Seresto collar & Background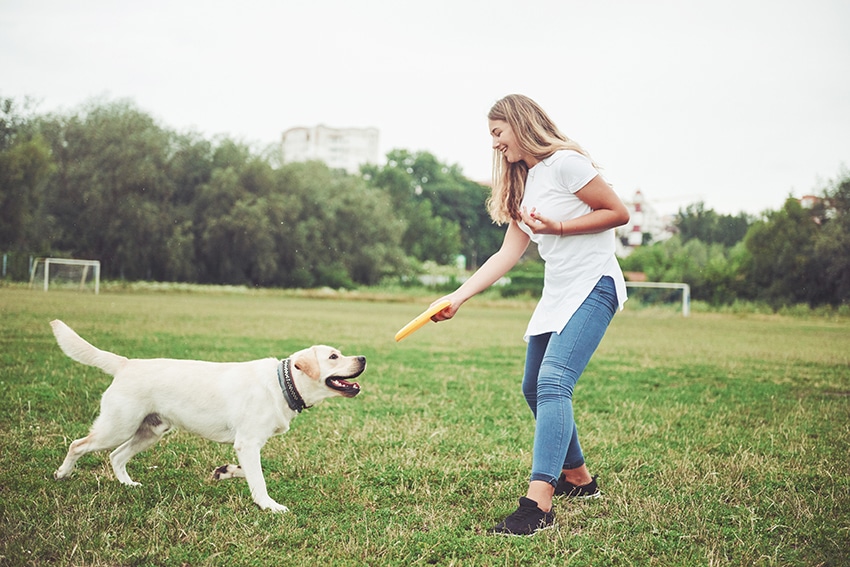 With over 100 years of research experience within the animal health industry, Bayer is a trusted company who have focussed on improving the health and well-being of animals while supporting the people who care for them.
The Seresto collar is just one example of their dedication to animal welfare and reinforcing the relationship with their humans.
A relative newbie on the flea and tick preventative scene, Seresto burst onto the scene in 2011 and has since become one of the top selling brands. These collars are produced by Bayer Animal Health and contain flumethrin and imidacloprid as the active ingredients. The patented-technology in the Seresto collar causes slow-release of these ingredients over 8 months to protect your pupper from fleas and ticks (and some other unwanted passengers).
Seresto collar In-depth review 
Let's take a deeper dive into these collars so you can make an informed decision about the best parasite preventative for your fur-baby. 
What is Seresto collar?
Seresto collars are soft, moulded collars impregnated with imidacloprid and flumethrin to kill and repel fleas and ticks. These collars are odorless and non-greasy with a safety-release catch in case your pooch gets trapped. 
What does it kill? 
Fleas and ticks are the main targets of the Seresto collar, including flea larvae. The Seresto collar also kills sarcoptic mange and chewing lice. 
How Does Seresto collar work?
These collars contain patented-technology to create a unique moulded matrix that releases the active ingredients (imidacloprid and flumethrin) in controlled, pet-safe doses to provide long lasting protection against parasites for your pooch. The Seresto collar also repels fleas and ticks preventing further infestation or attachment by these parasites. This is through the slow release of active ingredients which then concentrate within your pet's hair coat over the entire surface of their skin. This means that the parasite doesn't actually have to bite your pet to be killed which reduces the risk of them transmitting nasty diseases to your pup such as Lyme disease.
Seresto collar ingredients:  What's In It?
Ingredient 1: Imidacloprid 
Seresto collars contain 10% imidacloprid to target the central nervous system of insects, fleas are the main target with this ingredient. Imidacloprid disrupts normal signalling between nerves in these bugs causing hyperactive muscle contractions and then death of the flea. This ingredient allows the collar to target both adult and larval stages of fleas.
Ingredient 2: Flumethrin
Containing 4.5% flumethrin within the Seresto collars, this ingredient controls ticks, lice and mites. Flumethrin also targets the nervous system of ectoparasites interfering with nerve impulses causing death of the target bugs.
Is Seresto collar safe for your dog?
In short, yes, the Seresto collar is safe for most pets. Some dogs may be sensitive to one of the ingredients within the collar, so if you know that your pooch has had a reaction to one of these ingredients, then you should avoid the collar. One study found no adverse reactions to the product aside for mild localized skin reactions or hair loss that were short-lived (1). 
Another safety feature is the special safety-release mechanism on the collar to allow your pet to free themselves if they were to become trapped with a branch or something else while out on their jaunts. As always, discuss a new product before use with your veterinarian before using, this includes the Seresto collar. 
Is Seresto collar Safe for Pregnant dogs?
The safety of the Seresto collar hasn't been established in pregnant and lactating dogs but the active ingredient imidacloprid should be used with caution in these pets. 
Is Seresto collar safe for puppies?
Once the puppy is at least 7 weeks old then you can use the Seresto collar to protect them from fleas and ticks. As the Seresto collar is available for both small and large pooches, you can find one that is suitable for your new family member. Overall, these collars are safe for puppies once they are otherwise healthy. 
How to Apply the Seresto Flea Dog Collar?
Putting the Seresto collar onto your pooch is super simple. When you open the tin, the collar will be inside a transparent bag. The collar may have a small amount of white dust, this is normal and safe. The white powder is stearic acid which is used to help release the collar from the mould. 
Simply wrap the collar around your pooch's neck, and insert the end through the buckle. This allows you to adjust the collar size to fit their neck. A comfortable collar fit should allow two fingers to easily sit between the collar and your pet's neck. Once fitted and you've pulled the excess through the loops you can trim the excess longer than 1 inch. Don't trim excess if you have a growing puppy, this allows you to adjust the collar as they grow. 
Seresto collars also provide three reflector clips that can be fixed to your pooch's collar to make it easier to see them in the dark. The clips easily snap onto the collar. The collar is also safe to use alongside your pupper's usual collar. 
How long does it take for Seresto to start working?
Fleas that are already infesting your pooch will be killed within 24 hours of application of the collar. Following this, re-infesting fleas are killed within 2 hours of coming into contact with your pet. Seresto kills fleas before they have the opportunity to lay eggs. 
Ticks are repelled within just 48 hours of application while new ticks are killed within just 6 hours.
How long does it last for? 
Under normal conditions (monthly bathing, exposure to rain and sunlight), the Seresto collar remains effective for 8 months. If you have a pup that loves to swim or needs more frequent bathing then flea protection reduces to 5 months, while tick control is reduced just one month to 7 months. 
How Are the Ingredients in Seresto Collar for dogs delivered? 
Seresto collars contain patented technology within their specially-designed polymer collar that allows slow and controlled release of the active ingredients over 8-months. As the ingredients are released they coat your pet's skin and fur over their entire body to protect them from fleas and ticks everywhere. 
What we like about it
Long-lasting protection from flea and ticks for pets (8-months)

Kills adult and larval stages of fleas, ticks, sarcoptic mange and chewing lice

No prescription required

Easily applied, no smell and non-greasy
What we don't like about it 
Not waterproof, frequent bathing or swimming reduces the duration of efficacy

Counterfeit products have been reported making it difficult to be sure you're purchasing a safe product for your pooch. Luckily, Bayer has a website dedicated to helping protect your pet from these products. 
A Vet's note: I'm personally a fan of the Seresto collar, particularly for pets that live in moderate climates where fleas are an issue all year round. As the collar lasts 8 months, owners don't need to worry about missing a flea treatment and risking your pooch suffering a flea infestation.
One major concern I have for my patients are the volume of counterfeit products available, so you should always purchase from a reputable source and check the product before you put it on your pet. 
Benefits 
Fast-acting, controlled release formulation of active ingredients

Long-lasting protection from fleas and ticks for up to 8 months

Water-resistant formula allows monthly bathing of your pooch without interfering with efficacy
What size Seresto collar does my dog need?
Seresto collars are available in two sizes Small and Large. These collars are adjustable to suit a range of neck circumferences and pet sizes.
Dosage
For small dogs (for dogs up to 18lbs):  Seresto collars for small dogs fit pooches with a neck circumference up to 15inches. If your pet has a smaller neck than this, you simply tighten the collar until you can comfortably fit 2 fingers between it and your pet's neck. Then you can trim the excess, leaving a 1inch length beyond the buckle. 
For Large dogs (for dogs above 18lbs): The Large dog Seresto collar is for pets that weigh over 18lbs and fits necks up to 27.5inches in circumference. As with the collar for smaller pooches, you can adjust the length to fit your pet's neck. 
Seresto collar Side effects
Luckily side effects to Seresto collars are rare and generally mild, but they can occur so it's good to be prepared.
Itching: Some pets may experience slight itching, particularly if they're not used to wearing collars. This usually resolves within a few days, but double check that the collar isn't too snug.
Hair loss: This is due to mechanical irritation of the collar and you should see regrowth within 1-2 weeks. You don't need to remove the collar unless it persists or the area of hair loss spreads.
Skin Reaction: Minor skin reactions or irritation can occur in the area of the collar on some pooches but these usually resolve quickly and shouldn't cause your pet discomfort. If your pet's skin is very irritated or reddened then you can remove their collar and contact your veterinarian for advice. 
Effectiveness
No treatment works 100% of the time, but there have been investigations into the efficacy of the Seresto collars in dogs and results have been promising.
One study in 2013 actually found that the Seresto collar is efficacious in controlling fleas and ticks in high burden areas (2). The same study found that the collar is effective in helping pets with Flea Allergy Dermatitis (FAD) (2). 
Where to buy a Seresto collar online?
As Seresto collars don't need a prescription, you can purchase them in a wide range of stores, online or your veterinarians.
Chewy and Amazon are two such online stores that you can find these collars. Take care when purchasing from third party sellers as counterfeit products are a known problem with these products. 
How Much Does Seresto collar cost?
The initial cost of Seresto collars is expensive, in the region of $70 at the recommended retail price. However, the monthly cost of the collar works out at around $7 which is reasonable. 
Alternatives
There's a huge range of ectoparasite treatments on the market so to save you some time, we've made some comparisons for you. 
Seresto Vs K9 Advantix II
Both Seresto and K9 Advantix II contain imidacloprid to target fleas while Seresto contains flumethrin to target ticks instead of permethrin in the latter product. Permethrin is toxic to cats and K9 Advantix II is a monthly topical, spot-on product so you need to keep your kitty away after application until it's fully dried and absorbed into your pooch's skin. K9 Advantix II also protects pets against mosquitoes that spread heartworm.
Advantage and Seresto are both Bayer products though Advantage only targets fleas. Both products use imidacloprid to target fleas, though Advantage also contains pyriproxyfen to stop flea eggs from developing further. Seresto however, protects your pet against ticks for up to 8 months in a single collar. 
Scalibor collar Vs Seresto
Scalibor, manufactured by Merck Animal Health is a wearable collar for pets to protect them against ticks, mosquitoes and sand fly bites for up to 6 months. Scalibor contains deltamethrin which is a powerful insecticide also effective against fleas. Both products are long-lasting, slow release collars to protect your pooch. Flea protection with Seresto persists for 8 months while Scalibor lasts just 3 months. 
Adams flea collar Vs Seresto
Adams Flea and Tick collar contains deltamethrin, and are provided in packs of two collars to provide 12 months protection for pets (one collar protects for 6 months). The Adams collar protects pets against fleas, ticks and mosquitoes compared to Seresto which protects against fleas and ticks only. 
An obvious difference between both of these flea and tick treatments is that Frontline Plus is a spot-on, topical liquid product while Seresto is a collar. Frontline targets only adult fleas while Seresto is also active against the larval stages. Frontline Plus is also requires monthly treatments while Seresto persists for 8 months.
Long-lasting protection against fleas and ticks from Bravecto lasts up to 12 weeks in the form of a tasty chewable tablet or a topical spot-on solution. Seresto collars on the other hand protect pets for up to 8 months with a single application. Bravecto is only available on prescription, while Seresto is available as an over-the-counter flea and tick preventative and treatment.  
Simparica is another monthly flea and tick treatment and preventative for pooches across the globe. The tasty chewable actually lasts 35 days so you have a few days 'wiggle room' if you're a few days late giving the monthly dose. Another prescription only product, Simparica is FDA-approved and has satisfaction guarantee from the manufacturer (Zoetis). Seresto lasts 8 months and is available without prescription as a single dose for long-lasting protection.
How Does Seresto collar Compare to Other Flea & Ticks products ?
Depending on you and your pupper's lifestyle, Seresto is a great product for most pets and provides the long-lasting protection against fleas and ticks compared to products such as Simparica, NexGard and K9 Advantix II.
Most flea and tick treatments only protect against these parasites, with additional protection against chewing lice and sarcoptic mange, some however, do include protection against mosquitoes that can transmit heartworm.
If your pooch is a water-pup or needs weekly baths then Seresto has a reduced duration of action which will almost double the monthly cost. 
Q: Is Seresto FDA approved?
A: No, Seresto is regulated by the Environmental Protection Agency (EPA).
Q: Are Seresto collars guaranteed?
A: There's no guarantee with Seresto collars but there are a large amount of counterfeit products reportedly being sold so you should only purchase from a reputable source. 
Q: Can an 8 week old puppy wear a flea collar?
A: Yes, puppies over 7 weeks old can wear a Seresto collar.
Q: Do Seresto collars smell?
A: No, genuine Seresto collars never have any scent.
Q:Can Seresto collars make dogs sick?
A: Any product can make a pet sick but side effects to the collars are rare (mild skin reactions or hair loss) with no indication on the product labels of vomiting or diarrhoea or other illnesses. 
Q: How long does it take for Seresto collars to work?
A: Seresto works quickly, killing fleas within 24 hours and reinfesting fleas within 2 hours before laying any eggs. Ticks are killed within 48 hours of application, but new ticks are killed within just 6 hours.
Q: Is Seresto safe for humans to touch?
A: Yes, it's safe for most humans, but you should avoid prolonged contact to prevent any reactions.
Q: Can dogs still get fleas with Seresto?
A: Fleas can still jump onto your pet but they are rapidly killed by the collar's ingredients. Seresto does repel fleas so these should be rare.
Q: Will Seresto kill fleas in the house?
A: No, Seresto doesn't target environmental infestations of fleas.
Q: Are Seresto collars dangerous?
A: No, Seresto collars are safe for healthy pets. There have been some rare cases where pet's have skin reactions or similar to the collar but these are usually very mild and transient. If you are concerned then you should speak with your veterinarian before using this product. 
Q: Can Seresto collars cause hair loss?
A: There have been cases where mechanical irritation from the collar's action may cause some hair loss but this is usually short term and regrowth can be seen within weeks. 
Q: Do Seresto collars kill ear mites?
A: No, Seresto doesn't target ear mites.
Q: Do you take the Seresto collar off for Bath?
A: You don't need to take the Seresto collar off to bathe your pet as it can tolerate monthly shampooing without interfering with efficacy but you shouldn't use a degreasing shampoo. 
Q: Does the Seresto collar have to touch skin?
A: No, the Seresto collar just needs to be in contact with your pet's fur where the active ingredients can spread across your pet's body.
Q: Does Seresto cause seizures?
A: There have been no conclusively proven links between genuine Seresto collars and seizures in pets. 
Q: Can I use the Seresto collar and frontline together?
A: No, there's no need to mix products as they both protect against the same parasites. Mixing medications can also cause serious side effects in pets. If you feel a product isn't working you should speak with your veterinarian before using a second product. 
Q: What company makes Seresto collars?
A: Seresto collars are manufactured by Bayer Corp.
Q: Can the Seresto collar be removed?
A: You can remove the Seresto collar, however the concentration of active ingredients in your pet's skin and fur will reduce and they may not be protected against fleas and ticks. There will also be a delay before your pet is protected again after reapplication.
Q: Does the Seresto collar kill flea eggs?
A: No, Seresto contains ingredients that target larvae and adult fleas. They kill new fleas within 2 hours of contact before they have a chance to lay eggs. 
Q: How do you tell if a Seresto collar is real or fake?
A: Check out this video that gives an indepth look at how to tell real vs fake Seresto collars. The safest option is to only purchase through a trusted source. 
Q: Does the Seresto collar repel mosquitoes?
A: No, Seresto collars target fleas, ticks, sarcoptic mange and chewing lice.
Q: Are flea collars or drops better?
A: The answer to this is, it depends on you and your pup's lifestyle and needs. 
Q: Can I use a topical flea treatment with a Seresto collar?
A: No, you don't need to use a different flea treatment and in fact this may even harm your pet.
Q: Should a dog wear a flea collar all year?
A: If your pet lives in an area where fleas are present all year round then yes, it's safe to wear a collar year-round. 
Q: How tight should the Seresto collar be?
A: You should be able to comfortably fit two fingers between the collar and your pet's neck. 
Q: Can dogs have reactions to flea collars?
A: It's possible for any pet to have a reaction, luckily these are rare and usually mild, transient and self-resolving.
Q: How do you clean a Seresto flea collar?
A: You shouldn't need to wash the collar but just wiping the collar down with a damp cloth should be sufficient. 
Q: Where is the Seresto collar expiration date?
A The sticker on the back of the Seresto tin should clearly show a Lot number AND an expiry date. 
Q: Is Seresto prescription only?
A: No, Seresto is available over-the-counter.
Q: Does Seresto prevent heartworm?
A: No, Seresto has no protection against heartworm. 
Q: Will Seresto kill existing ticks?
A: Yes, Seresto kills existing ticks within just 48 hours of application. 
Q: How long does Seresto stay in the dog's system?
A: Seresto lasts for up to 8 months. 
Q: Can I take the Seresto collar off at night?
A: There's no need to take the Seresto collar off your pet at night and may actually reduce the efficacy of the product. 
Q: Can a dog die from eating a flea collar?
A: This is extremely unlikely but not impossible as the collar could cause a physical obstruction. If your pet ingests even just a part of their collar then you should contact your veterinarian immediately for advice. The active ingredients can cause vomiting and oral irritation. 
Q: Is Seresto collar safe for pregnant humans?
A: While you should avoid handling the collar more than necessary, the Environmental Protection Agency (EPA) reports that the risks are below levels of concern (3).

Q: Can I put a Seresto dog collar on a cat?
A: No, you should never put a dog product on your cat as this could cause overdose or severe negative side effects. 
Conclusion: Is Seresto collar Legit? (And Probably Worth Trying)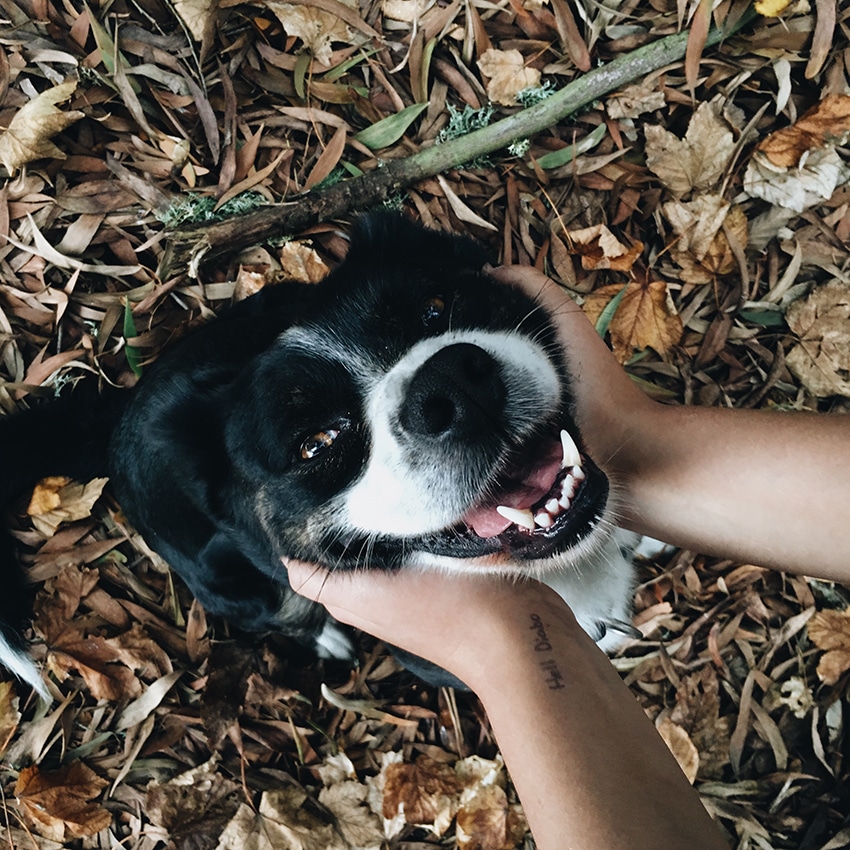 Seresto collars produced by Bayer are legitimate but there are significant concerns surrounding counterfeit products on the market.
If you choose to use Seresto collars for your pet, then only purchase from a reputable source and check the product when you receive it to be sure it's authentic. 
These collars are easily applied, long-lasting, fast-acting and available without prescription for pets.
Available in two sizes, the collars are adjustable to fit your pet's neck and their patented technology provides slow-release of the active ingredients to protect your pooch for a full 8 months. We hope you've found this Seresto collar review helpful in your quest to find the best flea and tick preventative and treatment for your furry best friend.