Dasuquin is one of Nutramax Labs flagship joint supplements designed to support healthy joints in pooches of all ages. This range of scientifically researched, natural joint supplements can be used as both a preventative and complementary treatment to maintain comfortable movement into your dog's golden years.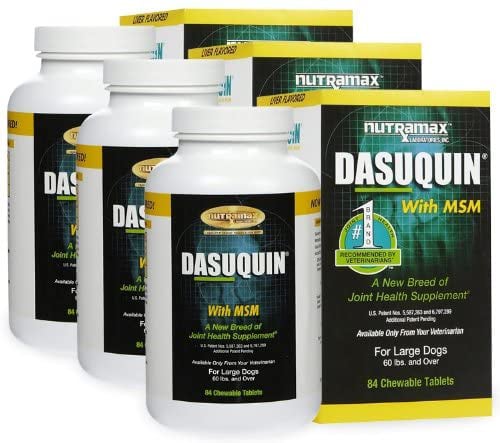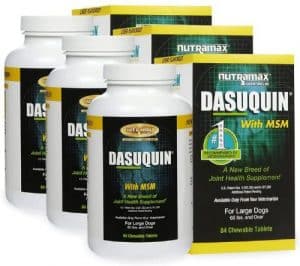 Dasuquin is one of Nutramax Labs flagship joint supplements designed to support healthy joints in pooches of all ages. This range of scientifically researched, natural joint supplements can be used as both a preventative and complementary treatment to maintain comfortable movement into your dog's golden years. 
As our fur-babies age and start to slow down a little, you start looking more intently at supplements that may help keep them comfortable and active. Dasuquin is one of the products you will likely encounter on your hunt and there's a good reason for this. Dasuquin is one of the top veterinarian-recommended joint supplements. Since the original formula, Nutramax Laboratories Veterinary Sciences, Inc., have built upon this to produce a range of supplements to promote joint health in pets. 
So what is it about Dasuquin that makes it so popular? Let's delve deeper into joint health in this Dasuquin review to help you decide whether Dasuquin is the best product for your pooch.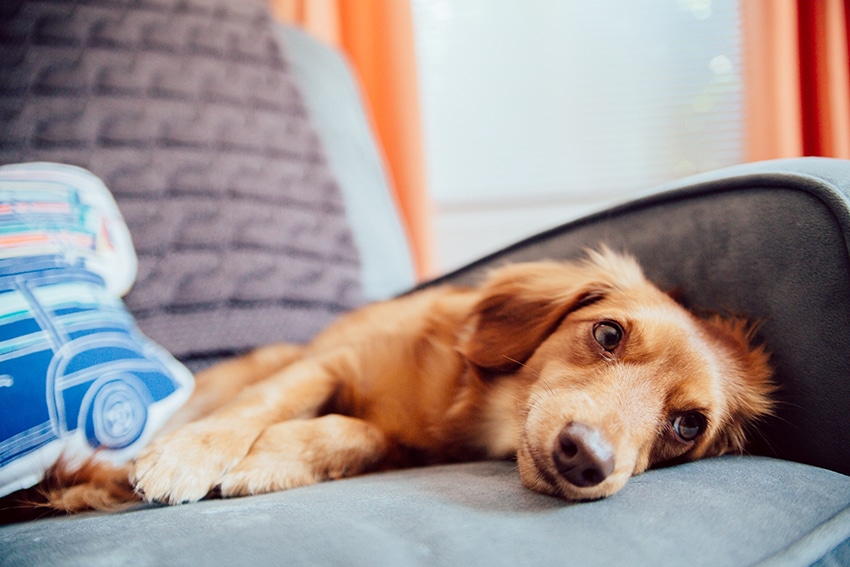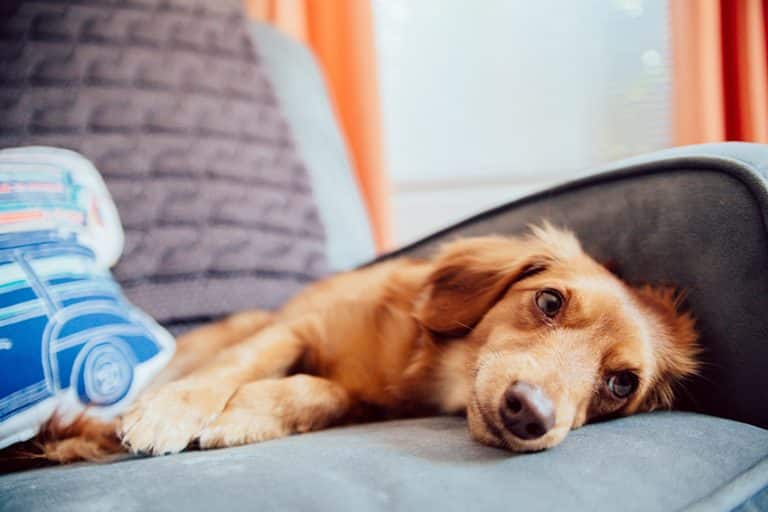 So far it sounds pretty good and that's because it's an excellent product. Your veterinarian will never advise you to give anything damaging to your pet so you can trust if they recommend Dasuquin for your fur-baby.
Pros
Can be used as either a prophylactic or a complementary supplement to medical treatment in diagnosed cases of arthritis.
Contains glucosamine sodium, chondroitin sulfate, and avocado/soybean unsaponifiables (ASU) to veterinary researched specifications.
The proven synergy between glucosamine and low molecular weight chondroitin sulfate to increase the production of a cartilage matrix within the joint.
ASU with glucosamine and chondroitin has also been shown to have superior protection against cartilage breakdown than gust glucosamine and chondroitin alone.
The addition of methylsulfonylmethane (MSM) is also beneficial as this is a rich source of sulfur that is needed to maintain joint health while also acting as an antioxidant which can help reduce inflammation within the joint.
Cons
This product doesn't work immediately, there is a loading period to achieve sufficient concentrations of the active ingredients within the joints and it may take 4-6 weeks before improvements are visible.
This product is a nutraceutical and not a cure for osteoarthritis. The ingredients have been researched and the aim is to slow the progress of the disease but it can't repair the damage already within a joint with advanced arthritis.
Dasuquin uses high-quality ingredients with evidence to support their claims and this comes with a higher price point than many other supplements. Remember, however, not all supplements are the same and higher quality ingredients will increase the cost of a product.
Nutramax Dasuquin Story & Background
Founded in 1992, Nutramax Laboratories have been developing products for both humans and pets since their inception. Nutramax Laboratories Veterinary Sciences Inc. have a dedicated research and development facility to perform clinical studies on their products and claim to be an industry in manufacturing and quality control standards.
Joint health support is one of the three core areas in which Nutramax Laboratories focuses their products. The other two are digestive health and general wellness.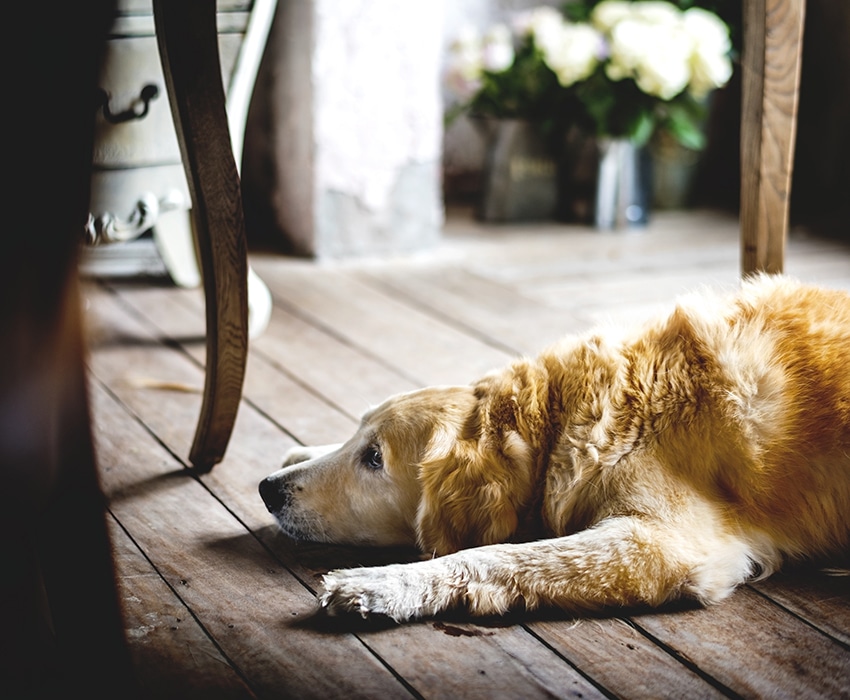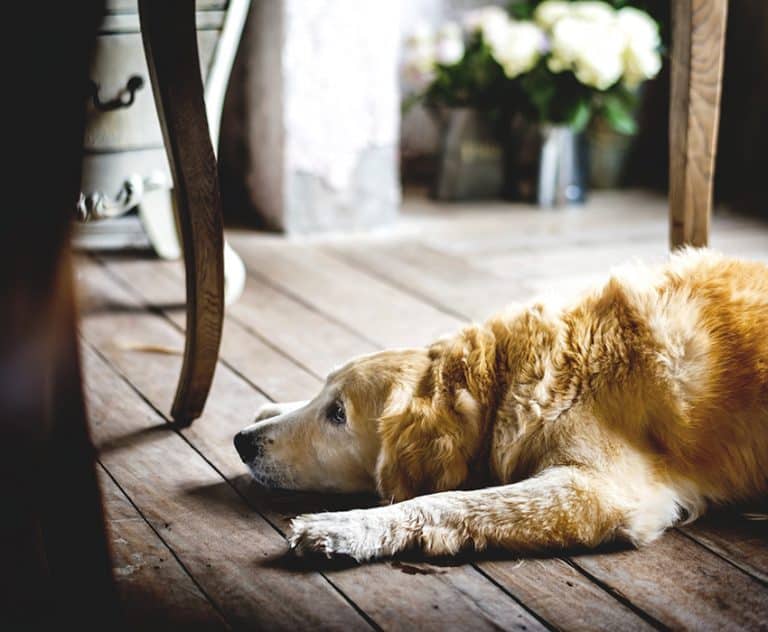 What is Dasaquin?
Dasuquin is a nutraceutical joint supplement available through your veterinarian and specially formulated for dogs. Dasuquin protects cartilage within the joints while stimulating further cartilage production. Nutramax claims that Dasuquin is the number one veterinarian recommended joint supplement, a bold statement.
How can Dasuquin help my dog?

Legg-Calve-Perthes Disease: Legg-Calves-Perthes disease is a non-infectious hip disorder that causes destruction of bone within the hip joint due to loss of blood supply. Small dogs, less than 20lbs tend to be most affected by this disease. Degenerative arthritis develops which causes significant pain and the affected pooch may eventually need surgery.
Elbow and Hip Dysplasia: Dysplasia is the abnormal development of a joint with hips and elbows being the most commonly affected joints. This is a disorder that primarily affects larger breeds of dog with German Shepherds and Labradors being some of the most commonly affected. These disorders cause painful inflammation within the affected joints and surgery may be required to relieve the pupper's suffering.
Osteoarthritis/Degenerative Joint Disease: Osteoarthritis refers to progressive cartilage degeneration that causes chronic inflammation within a joint leading to pain and further destruction of the joint's integrity. Most osteoarthritis is secondary to other orthopaedic issues such as dysplasia or trauma. Affecting up to 25% of dogs, this painful condition tends to affect older pooches and while the effects can be managed, there isn't a cure.
Preventative joint care: As always, prevention is better than cure in many cases and the same holds true regarding osteoarthritis. Preventative steps such as weight management, controlled exercise plans and nutraceuticals can all support your fur-baby's joint health and can be undertaken at any point in their life. These options can't guarantee that your pup won't suffer from joint diseases, but they can help to slow the onset and progression of these disorders.
What Sets It Apart?
Dasuquin is an advanced nutraceutical designed to support joint health in canines. The inclusion of avocado/soybean unsaponifiables (ASU) provides a potent product to support joint function. ASU also plays a role in the normal metabolism and function of cartilage cells within joints. Dasuquin is the only joint supplement that includes proprietary formulations of ASU, glucosamine HCl and Chondroitin sulfate.
How Does Dasuquin Work?
Dasuquin's goals are to support normal joint function and stimulate cartilage regeneration which subsequently reduces inflammation and thus improves your pup's comfort. Studies have shown that formulations containing both ASU with glucosamine and chondroitin are superior to those without ASU. ASU prevents breakdown of cartilage within joints, allowing a synergistic relationship with chondroitin and glucosamine to promote the production and retention of healthy cartilage within inflamed joints.
Dasuquin active ingredients:  What's In It?
Avocado/Soybean Unsaponifiables: Prevents breakdown of cartilage within damaged joints
Glucosamine hydrochloride: Slow progression of cartilage breakdown and help repair damaged cartilage
Low molecular weight Chondroitin Sulfate: May slow breakdown of cartilage and repair damaged cartilage while reducing pain and inflammation
Green Tea Extract:
Rich in antioxidants, this helps to reduce inflammatory compounds within the body
Benefits
Support cartilage matrix production
Slow and prevent destruction of cartilage
Anti-inflammatory and relieve pain
Dasuquin vs Dasuquin advanced
Dasuquin and Dasuquin Advanced both contain the proprietary blend of ASU, glucosamine hydrochloride and low molecular weight chondroitin sulfate.
Dasuquin Advanced also includes methylsulfonylmethane (MSM), omega fatty acids and extracts of Boswellia serrata and Curcuma longa to provide additional support and anti-inflammatory properties to your pup's joints.
Some formulations of Dasuquin Advanced also contain partially hydrolyzed eggshell membrane (ESM) which has been shown to improve joint comfort and speed of response to the supplement.
Nutramax Laboratories Veterinary Sciences Inc. has produced a range of joint health supplements under the umbrella of Dasuquin.
Soft Chews
Containing glucosamine, chondroitin, MSM and ASU, these chews are great treats for food motivated pooches. The ingredients provide multimodal joint support in a tasty treat.
Similar to the Dasuquin soft chews, these tablets contain the same ingredients to provide anti-inflammatory support to your pet's joints. Picky pets may refuse chewable tablets so you may need to hide them in treats or give them as a pill.
These soft chews contain ASU, glucosamine and chondroitin without the addition of MSM. Most pets love these tasty chewy treats while decreasing the destruction of cartilage within joints.
Without MSM, these chewable tablets have the same active ingredients as the Dasuquin Soft Chews, though some picky pets may not like the texture and you may need to administer them as a tablet.
Chewable Tablets

Available from your veterinarian
DASUQUIN® Advanced Soft Chews
These advanced soft chews contain omega fatty acids which can also help support skin health, alongside joint protection. Tasty chews that most pups will love as a daily treat.
DASUQUIN® Advanced Chewable Tablets 
Containing the same ingredients as the advanced soft chews, these tablets help to support cartilage production while providing antioxidants to reduce inflammation. Some pets can be picky with their treats and may not like tablets which can reduce compliance by those pups.
DASUQUIN® Advanced with ESM Soft Chews
These soft chews include hydrolyzed eggshell membrane which has been shown to provide evidence of improved comfort in arthritic joints within a week. These chews include all the other ingredients of Dasuquin Advanced supplements including omega fatty acids.
Dosage: How Much Will Your Dog Need?
The amount your pup needs will depend on their size and the product you're giving them. Here's a brief rundown on dosing Dasuquin Chewable tablets with MSM. 
Dasuquin Chewable tablets with MSM require a "loading" period of 4-6 weeks for pets affected with joint disease. Some dogs may show signs of improvement within a couple of weeks while others will require up to 6 weeks to see a response. After 6 weeks, the dose can be halved to a maintenance level though some pets may need to receive the higher dose at periods of high stresses to their joints, such as trips where they are more active.
For large dogs:
Large dogs over 30lbs should receive 2 tablets once daily for up to 6 weeks before reducing to 1 tablet daily for long term management and protection. 
For small and medium dogs:
Small dogs under 10lbs should receive a half tablet daily regardless of loading or maintenance period while medium dogs (10-29lbs) should receive a "loading" dose of one tablet daily for 6 weeks before being reduced to a half tablet daily for maintenance of comfort and joint support. 
How long does it take for Dasuquin to work for dogs?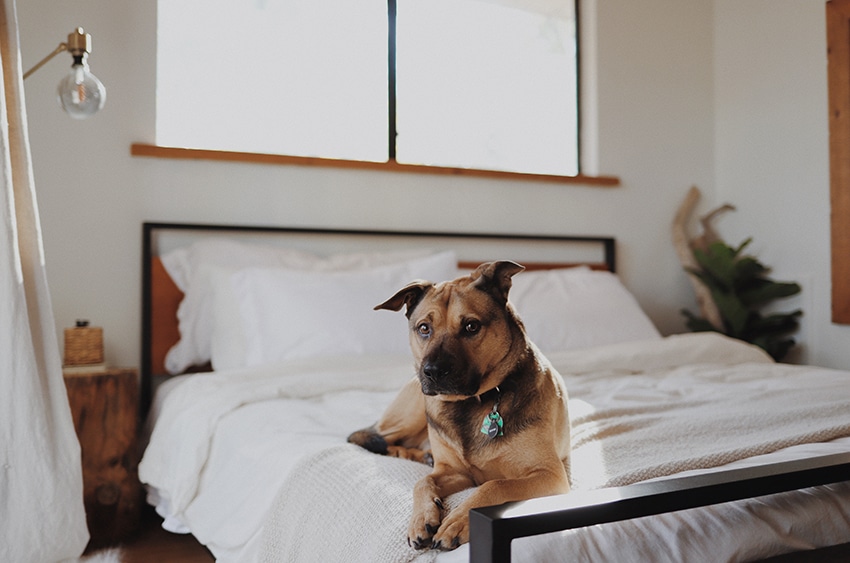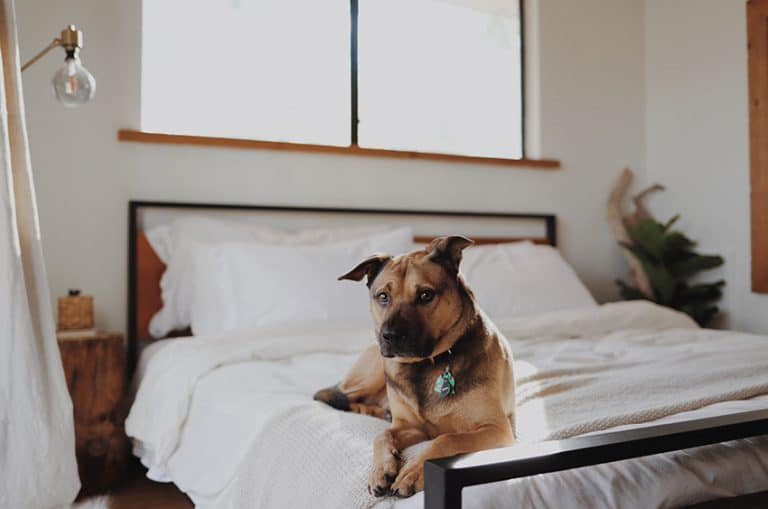 It can take up to 6 weeks before you notice an improvement in your pet's comfort level when starting Dasuquin, though some dogs show positive responses much sooner. If you are offering your pooch Dasuquin Advanced with ESM your pet may even show noticeable improvements within one week, though not all pets will have this response. 
Nutramax Laboratories Veterinary Sciences Inc. report no safety concerns or adverse effects associated with Dasuquin and these products are generally considered safe for most dogs. As with all supplements, you should discuss the product with your veterinarian before giving them to your pet to prevent any adverse effects and ensure the product is suitable for your fur-baby.
If your pup has a sensitive tummy you may see diarrhoea or vomiting after taking Dasuquin which should be short lived and your pet shouldn't be dull or have other signs of being ill.
Allergic reactions such as itchy skin, red paws, swellings or odd behaviors are also a rare possibility. 
If your pet shows any strange behaviors or adverse effects, you should stop giving the supplement and contact your veterinarian immediately for advice. Overdose with Dasuquin is rare, but can happen if your pup manages to steal extra chews as tasty treats. If this occurs, you should contact your veterinarian or local emergency hospital immediately. 
Is Dasuquin Effective: Will This Improve Your Dog's Quality of Life?
As a veterinarian, I see many pets with joint disease and supplements are helpful in prolonging their comfort without having to resort to strong pain relieving medications. Unfortunately, there are few studies within the veterinary health sphere proving the efficacy of the active ingredients within Dasuquin on canine osteoarthritis or other joint diseases. Having said that, Dasuquin undergoes strict quality control measures in production to ensure your pup is receiving the highest quality product. 
Many clients (and more importantly their pooches) love Dasuquin. 
Is Dasuquin Safe for Dogs?
In short, yes, Dasuquin is safe for most dogs to take as a daily supplement. The manufacturer reports no adverse effects, while some of the more common adverse issues are minor flatulence or tummy upsets. There are no known interactions between Dasuquin and medications, however it's always best to discuss the product with your veterinarian prior to initiating treatment to ensure Dasuquin is suitable for your pet.
Dasuquin is available to purchase in some pet stores and online on sites such as Amazon and Chewy.
Dasuquin Advanced products are only available through your veterinarian at the moment.
Dasuquin Pricing: How Much Does Dasuquin Cost?
Dasuquin is certainly not the cheapest joint supplement available for pooches, but its production and development has been thoroughly researched by the parent company to ensure that your pet is receiving the best quality product that will provide visible and sustainable results to keep your aging fur-baby comfortable into their later years. There are a number of Dasuquin products and pricing ranges from $50 to $120.
Dasuquin vs. Cosequin: Which one is better?
I'm often asked what product is better for a pet;  Cosequin vs Dasuquin, and the truth is no single product will work for all pets.
Cosequin is one of the other well known joint support nutraceuticals available which also have multiple formulations similar to Dasuquin. The primary similarity between both products is that they both contain glucosamine and chondroitin.
Some key differences between these products are the price point and also the addition of ASU in Dasuquin which has been reported to synergistically enhance the potency and efficacy of glucosamine and chondroitin.  Cosequin can be a budget friendly option for some pet pawrents as the price of Cosequin can be up to 50% less than Dasuquin at around $60.
Dasuquin Advanced have recently launched a product containing ESM (hydrolyzed eggshell membrane) which may also speed up the response of a pooch to the active ingredients. 
In my opinion, Dasuquin is often the better choice for most dogs and their owners.
The nutraceutical market has a huge number of joint supplement brands aimed at helping pups with joint pain, and it can be daunting to decide which is best for your fur-baby. As always, your veterinarian is best placed to provide you with advice when choosing a supplement but here's a rundown on some of the popular brands available. 
Cosequin produces a range of joint supportive supplements containing chondroitin and glucosamine and MSM to prevent the breakdown of cartilage while stimulating repair of damaged tissue within inflamed joints. 
Terramax Pro Liquid Glucosamine Hip & Joint Supplement
This liquid supplement from Terramax Pro contains glucosamine, chondroitin, MSM and hyaluronic acid to support healthy joint function and cartilage production. The liquid form is easy to administer by mixing with food and is rapidly absorbed by a pet's gastrointestinal system. 
Extend Joint Care Nutritional Dog Supplements
Extend
is a veterinarian formulated product that contains a proprietary joint shield complex of glucosamine, MSM, vitamin C and type II chicken collagen. Type II collagen is the main component in articular (joint) cartilage which helps to provide the required compounds to maintain a healthy cartilage metabolism.
Extra Strength Chewables From K9 Labs
These chewable tablets contain vitamin C alongside glucosamine and chondroitin to support immune function alongside joint health. The company also provides a 100% guarantee and their bacon flavor should encourage even the pickiest of pooches to try these treats.
Synovi G4 Joint Health Soft Chews for Dogs By Synovi
Synovi have developed soft chews that also include turmeric, creatine, vitamins and antioxidants, Boswellia serrata and green-lipped mussel. These ingredients help to reduce inflammation while glucosamine and MSM aid in maintenance of healthy cartilage within joints. Synovi G4 Joint Health Soft Chews don't contain any chondroitin.
How Does Dasuquin Compare to Other Joint Supplements?
Dasuquin contains researched blends of ASU, glucosamine and chondroitin with or without hydrolyzed eggshell membrane, MSM and some anti-inflammatory compounds such as Boswellia serrata and turmeric.
As noted previously, there's a lack of extensive research into the efficacy of some of these compounds on our canine companions, but Dasuquin's parent company, Nutramax Laboratories strive to provide products that have the highest quality ingredients and perform research within their facilities to ensure that their products are effective.
Dasuquin may be one of the most expensive joint support nutraceuticals available, but they are also one of the most researched and Nutramax Laboratories state they're the number 1 veterinarian recommended brand. 
Q: Is Dasuquin FDA approved?
A: The FDA doesn't approve supplements for neither humans nor animals. 
Q: Should Dasuquin be given with food?
A: Dasuquin can be given with food or a tasty treat if your pet is picky but can also be given alone. 
Q: Is dasuquin an anti inflammatory?
A:The active ingredients in some Dasuquin products may have anti-inflammatory properties (e.g. Boswellia serrata) and the presence of antioxidants help to minimize inflammation. 
Q: What is the difference between Dasuquin and Dasuquin advanced?
A:Dasuquin Advanced contains the same ingredients as Dasuquin with the addition of omega fatty acids and some anti-inflammatory extracts including Boswellia serrata and Curcuma longa to enhance its efficacy
Q: Is there a generic for Dasuquin?
A: No, there's no generic equivalent for Dasuquin
Q: What is comparable to Dasuquin?
A: There are no directly comparable products to Dasuquin as it contains ASU alongside glucosamine and chondroitin. If you are looking for an alternative, you should discuss your pet's requirements with your veterinarian and check out some of the products mentioned earlier in the article.
4/5 Paws for Dasuquin!
Dasuquin is an excellent joint supportive nutraceutical with many happy pawrents and their fur babies. Not everyone who tries a product will love it, but in my experience as a veterinarian Dasuquin has been a safe and effective joint health supplement for many of my patients suffering with osteoarthritis or those at increased risk of developing the disease.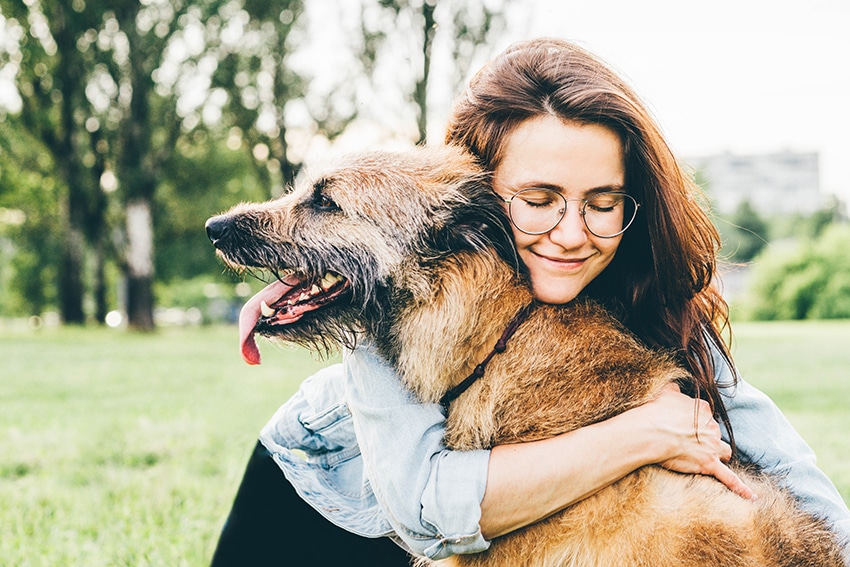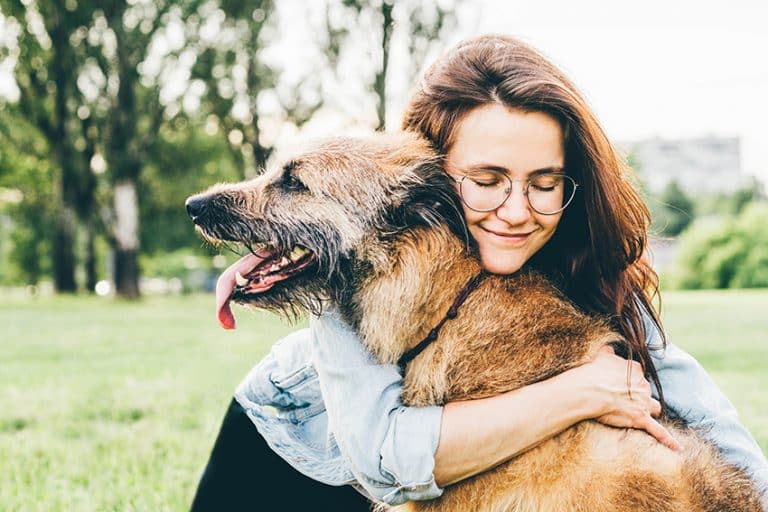 Conclusion: Is Dasuquin Legit? (And Probably Worth Trying)
While research is lacking in the specific area of canine nutraceuticals, there are promising studies about the inclusion of ASU with glucosamine hydrochloride and low molecular weight chondroitin sulfate preparations to maximize the joint support benefits for pets.
Nutramax Laboratories claims that Dasuquin is the number 1 veterinarian recommended joint supplement brand and I certainly recommend the product for some of my patients. 
As you can see from this Dasuquin Review, there is some promising science emerging and it would seem that Nutramax Laboratories are playing a role in this.
Safe, researched and rigorously quality controlled, this product is not the cheapest on the market but it certainly has shown results in my patients. Simply glancing through some of the online reviews, it seems many owners are extremely grateful that Dasuquin has been able to give their pets a new lease on life as they enter their twilight years.