Choosing a flea preventative for your fur-baby can be daunting, walking down the aisle of any pet store, you will likely encounter a wall of products. PetArmor is one such product that was launched by Perrigo Animal Health in 2011. 
Containing fipronil, PetArmor provides veterinary-quality treatments for your pooch with a budget-friendly pricet ag. This PetArmor review will provide you with all the information you need to help decide if this product is right for your fur-baby.
PetArmor: Key takeaways
Topical and over-the-counter, simply squeeze the tube onto your pooch's skin between their shoulder blades.

PetArmor targets fleas, ticks and chewing lice and can be used to treat sarcoptic mange in some pets. 

PetArmor is safe to use as a monthly preventative for puppies over 8 weeks of age.
PetArmor makes strong claims about killing and repelling fleas without the typical price point of these products. So what do we like about it? Are there any downsides?
Pros
Fast-acting, PetArmor starts to kill fleas within just 4 hours of application.
Protects against Brown Dog, American Dog, Lone Star and Deer ticks.
Can be used to treat sarcoptic mange.
Cons
Medication may persist over 6 weeks in pets with liver or kidney illnesses.
Targets only adult fleas.
Consulting Your Vet
Before using any product, you should always consult with your veterinarian to ensure that you're providing your fur-baby with the best flea and tick treatment. This is of particular importance if you're selecting a new product, your pet is elderly, or if your pooch is taking medication.
PetArmor Story & Background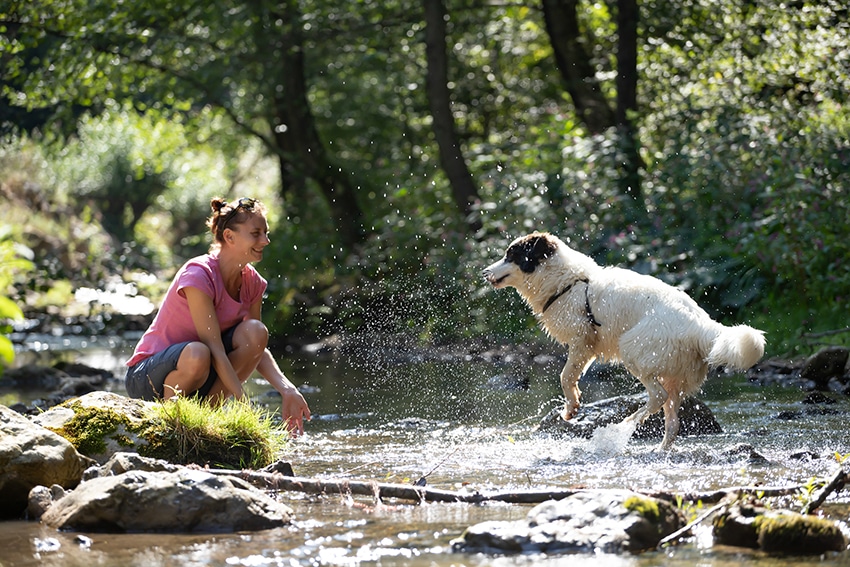 As a company, Perrigo had humble beginnings in 1887 rural Michigan when the founder Luther launched the "private label" concept to develop customer loyalty to specific brands. Their first manufacturing facility opened in 1921 which started the company on its path of manufacturing affordable healthcare products.
As prescription products became available as over-the-counter medicines, Perrigo developed store-brand versions of many well-known products. In 1997, the company began to expand into other areas including animal health, and has cemented its place as a global leader in consumer products. 
Perrigo continues their dedication to improving lives by "bringing Quality Affordable, Self-Care Products that consumers trust everywhere they are sold.'. This includes providing quality, products for pets everywhere at affordable prices. 
In 2011, PetArmor hit the market providing pooches with 30-day protection against fleas and ticks in an easily applied, pre-dosed pipette. 
PetArmor In-depth review 
So, what is PetArmor, let's take a deep dive to help you decide if this is the right product for fido. 
What is PetArmor?
PetArmor is a flea and tick treatment and preventative from Perrigo. This fast-acting, topical product also targets chewing lice and may be used to treat sarcoptic mange in some pets. Using the same active ingredient as Frontline in a similar concentration (9.7% vs 9.8% fipronil), PetArmor comes at a more budget-friendly price point than some other products. 
What does it kill? 
Adult fleas, ticks, and chewing lice are all targeted under the US Food and Drug Administration's (FDA) approval. PetArmor's active ingredient, fipronil is also active against sarcoptic mange, harvest mites (chiggers), cheyletiellosis (walking dandruff mite), and otoacariasis (ear mites). 
How Does PetArmor work?
As a topical product, PetArmor is absorbed through your pooch's skin where it's then distributed underneath the skin and stored in hair follicles and skin oils. This product doesn't circulate through the bloodstream. Slowly released over 30-days, PetArmor protects your pet from external parasites for the duration. 
PetArmor active ingredients:  What's In It?
Fipronil is the lone active ingredient in PetArmor and works by interfering with the nervous system of adult fleas and other parasites resulting in their death.
Is PetArmor safe for your dog?
PetArmor is generally safe for most dogs, though some pets may be hypersensitive or have an allergy to the active ingredient, fipronil. Fipronil can last longer than 6 weeks in pets with liver or kidney disease so should be used with caution. Your vet may advise against using PetArmor in elderly or ill pooches. 
Is PetArmor Safe for Pregnant dogs?
PetArmor can be used on pregnant and lactating bitches
Benefits 
Veterinarian grade product

Protects against fleas, ticks, and other external parasites

Easy-to-use, individually dosed pipettes

Fast-acting

Protects your pet for one month
Types of PetArmor
Thus far, we've focused on just one PetArmor product in the family but there are others. The range allows for versatility in selecting the best product for your fur-baby's lifestyle. 
PetArmor was the first of the 'family' launched in 2011 and contains just fipronil as the active ingredient. Fipronil is active against adult fleas only, while the added (S)-methoprene in PetArmor Plus stops flea eggs and larvae from developing to the next life stage.
Application: PetArmor is also available as a topical spot-on for pooches in single dose pipettes, similar to PetArmor Plus. As with other spot-on products, you should apply the entire contents to the skin between your pupper's shoulder blades.
How quickly does PetArmor® work? PetArmor starts to kill adult fleas within 24 hours but as it doesn't target eggs you may see fleas intermittently as they develop but the product will continue to kill these adults for 30 days after application. Ticks may take up to 48 hours to die after application. 
How long does it last for? PetArmor works for 4-6 weeks, though pet's with impaired liver or kidney function may take longer before the product is out of their system.
How Are the Ingredients in PetArmor® for dogs delivered? Similar to PetArmor Plus and PetArmor Advanced, this product is absorbed through the skin where it's stored in the hair follicles and oils. 
What we like about it
Suitable for pets that are sensitive or allergic to (S)-methoprene

Targets both fleas and ticks

Fast-acting and easily applied to pets
What we don't like about it
A Vet's note: PetArmor is an easily administered, topical product to protect your pooch from fleas and ticks. Clients often report that they see more fleas in the days after application but this is completely normal. As fleas start to die and experience the effects of fipronil, they start to move up the hair shafts before falling off so you can expect to see more after treatment.
PetArmor Plus contains the same ingredients as Frontline Plus in the same concentrations. Unlike PetArmor, the Plus formulation also targets flea eggs and larvae. 
Application: PetArmor Plus is a topical product that is provided in pre-dosed pipettes. Simply cut or snap the top from the pipette, part the hair between your pet's shoulderblades and squeeze the contents directly onto your pup's skin. Apply all of the content's tas a single dose. Don't rub the product into your pooch's skin, allow it to dry naturally.
How quickly does PetArmor® Plus work?
PetArmor Plus starts killing fleas and ticks within just 24 hours. 
How long does it last for? PetArmor Plus persists in your pet's system for 30-days, and in some cases up to six weeks. If your pet has liver or kidney disease, then the active ingredients may be present for even longer. 
How Are the Ingredients in PetArmor® Plus for dogs delivered? As a topical product, the ingredients are absorbed through the skin and distributed by a process known as translocation meaning that it doesn't enter your pet's blood stream but remains underneath the skin within the oils and hair follicles to be slowly released over the following month. 
What we like about it 
Targets all life stages of fleas

Kills deer ticks which can transmit Lyme disease

Veterinary grade formulation without the expensive price tag
What we don't like about it 
Toxic to cats, you should keep your cat separated for 24 hours after application

Should be avoided in pets with debilitating diseases
A Vet's note: PetArmor Plus provides the same active ingredients as other veterinarian-only preparations at a budget-friendly price. Waterproof once dry, you can bathe your pet after 48 hours while maintaining protection against ticks and all life stages of fleas.
PetArmor Plus Flea and Tick Collar contains deltamethrin and pyriproxyfen to target adult ticks and fleas alongside flea eggs and larvae. These collars are one-size-fits-all and protect your pup for six months. Though similarly named to PetArmor Plus topical, the active ingredients are different and the topical product requires monthly re-application in order to protect your pup. 
Application: These universal collars can be trimmed to fit your pet, no matter their size. Simply measure and cut the excess before applying the collar to your pupper as per the directions to protect your pet for 6 months. 
How quickly does PetArmor® Plus Flea and Tick Collar work? Protection begins rapidly but can take up to 3 weeks to reach maximal power for your pooch. 
How long does it last for? The collar protects your pet for 6 months continuous application while worn. 
How Are the Ingredients in PetArmor® Plus Flea and Tick Collar for dogs delivered? These collars use a new technology to slowly release the active ingredients over 6 months. Natural skin oils spread these ingredients through your dog's skin and fur to provide complete protection. 
What we like about it
6 months of protection against fleas and ticks

Targets all stages of the flea life cycle

Kills ticks that spread diseases such as Lyme disease or Rocky Mountain Spotted Fever
What we don't like about it 
Some pets are allergic to the active ingredients

Some pet owners report that the collars are easily unfastened
A Vet's note: PetArmor Plus Flea and Tick Collars provide long lasting protection for pets against fleas and ticks, up to 6 months continuous action. Targeting all stages of the flea life cycle, these collars also protect your pooch against ticks that can transmit nasty diseases including Rocky Mountain Spotted Fever. 
Another collar in the PetArmor armory containing deltamethrin alone, they are available in one size for all puppers, simply trim the excess. This collar is suitable for puppy's over the age of 12 weeks, while PetArmor topical spot on can be used on younger puppies from just 7 weeks of age. 
Application: These collars can be trimmed to fit your pooch's neck and are suitable for pets with a neck circumference of up to 22 inches. Hassle-free, simply pop a collar on your pet and they're protected for up to 6 months of continuous wear. 
How quickly does PetArmor® Flea and Tick Collar work? 
While these collars start to work once applied, it can take up to three weeks to see the full effect against fleas. 
How long does it last for? These collars should be worn continuously for uninterrupted protection for your pooch and last up to 6 months. 
How Are the Ingredients in PetArmor® Flea and Tick Collar for dogs delivered? The collar is impregnated with the parasiticide, deltamethrin that is slowly released over 6 months. As the product is released it's carried around the body in the skin's oils where it concentrates in hair follicles and fur to protect your pooch. 
What we like about it
Hassle free application

Lasts 6 months

Protects against fleas and ticks

Veterinary quality protection at an affordable price
What we don't like about it
Kills adult fleas only

Not suitable for extra large dog breeds with thick necks (over 22 inch circumference)
A Vet's note: Waterproof, PetArmor collars are suitable for water-pups without compromising their efficacy. It's always advised to check your pooch's neck as their fur is drying to ensure there's no irritation to the skin underneath, though this is rare. 
Dosage: How Much Will Your Dog Need? (for PetArmor Plus)
As with all products, it's possible to overdose your pooch so you should always weigh them before applying any parasite treatment, including PetArmor products. PetArmor Plus is available in handy weight-banded doses for pets in packs of either 3 or 6 doses.
For small dogs:
Small dogs weighing between 5-22lbs should receive a single pipette once monthly.
For medium dogs:
Medium dogs weighing 23-44lbs should receive a single pipette for their appropriate weight monthly.
For Large dogs:
Dogs weighing 45-88lbs and 89-132lbs should also receive a single pipette of either the Large or Extra-Large pipettes respectively. Pets weighing over 133lbs should receive an appropriate combination of pipettes as advised by your veterinarian.
PetArmor side effects
Luckily, side effects are uncommon with the most common being temporary irritation of the skin at the site of application. This is usually self-resolving and clears up without treatment within a few days. If you're concerned then you should contact your veterinarian about your pet.
Effectiveness
Many studies throughout the years have shown that the active ingredient fipronil is effective in combating flea and tick infestations in dogs. Most studies have been performed using Frontline or Frontline Plus as the source of the active ingredients but one study in 2010 found that while different products use different proprietary carrier ingredients it's unlikely to have a significant effect on the active ingredients activities. 
Studies have shown variable efficacy of these active ingredients, though the majority of these have been favorable in most situations. There have been reports of resistance to the ingredient, fipronil however recent research has found little evidence to support this (Rust, 2016).
Is PetArmor Plus Safe for Dogs?
Yes, PetArmor products including PetArmor Plus are safe for the majority of healthy dogs. If your pet is old, pregnant or on medications then you should seek advice from your veterinarian before using any parasite treatment on your pet. 
Where to buy PetArmor online?
You can purchase PetArmor products on a number of online stores without prescription, including Chewy and Amazon. 
How Much Does PetArmor Plus Cost?
The cost will depend on the size of your pet, but you can expect to pay less than other products containing similar ingredients. These can range between $4-15 per month.
Alternatives for dogs
PetArmor products aren't the only flea and tick preventatives on the market, so let's compare. 
PetArmor and Frontline both contain the active ingredient fipronil though in slightly varying concentrations (9.7% in PetArmor compared to 9.5% in Frontline). The primary difference between these products is the inert carrier ingredients which may or may not be significant for individual pets. Another difference is price, Frontline is more expensive than PetArmor despite containing the same ingredients.
Pet Action Plus Vs. PetArmor Plus
Containing fipronil and (s)-methoprene, both of these products target ticks and all life stages of fleas for 30 days in an easily applied topical 'spot-on' treatment. While both products are suitable for puppies as young as 8 weeks,
Pet Action Plus
should only be used on dogs weighing 6lbs or more while PetArmor Plus can be used on those weighing just 4lbs.
PetArmor Plus Vs K9 Advantix II
PetArmor Plus and
K9 Advantix II
both target fleas and ticks, though K9 Advantix II also repels mosquitoes that can transmit heartworm. PetArmor Plus contains fipronil and (s)-methoprene but K9 Advantix II contains a mixture of imidacloprid, permethrin and pyriproxyfen. Cats are exceptionally sensitive to permethrin so if you have a kitty in your home you should separate them from your pooch for 24 hours after treatment.
PetArmor Plus Vs Advantage II
Advantage II
targets just fleas while PetArmor Plus also targets ticks. All life stages of fleas are targeted, though the active ingredients are different. Advantage II contains imidacloprid and pyriproxyfen compared to PetArmor Plus' fipronil and (s)-methoprene.
We know PetArmor Plus targets both fleas and ticks delivered through a topical product that's absorbed through your pet's skin.
Capstar
however, is an oral parasiticide that targets just fleas. The active ingredient in Capstar, nitenpyram targets adult fleas and remains within the pooch's system for 24 hours compared to PetArmor Plus which lasts for 4-6 weeks after application.
How Does PetArmor Plus Compare to Other Flea & Ticks products ?
It can be difficult to compare products that contain different active ingredients as they work in different ways and may last within your pooch's body for different lengths of time. Having said that, PetArmor Plus contains veterinary formulated fipronil and (s)-methoprene which targets all life stages of fleas, preventing reinfestation of pets for 4 weeks after application. Ticks including the Deer tick which can transmit Lyme disease are also targeted by PetArmor Plus. Some products target just fleas while others also repel mosquitoes, you should make your decision in consultation with your veterinarian and your pup's requirements. 
F.A.Q
Q: Is PetArmor Plus as good as Frontline Plus?
A: In theory yes, containing the same active ingredients there shouldn't be a difference. The inert, carrier ingredients are different however, and some users report differences in efficacy between the products. 
Q: How long does it take PetArmor Plus to work?
A: PetArmor Plus starts to work in just 12 hours after application, though ticks may take up to 48 hours to die. 
Q: Does PetArmor Plus kill fleas?
A: Yes, PetArmor Plus kills adult fleas while preventing larvae and eggs from developing to the next stage. 
Q: Does PetArmor Plus kill ticks?
A: Yes, PetArmor Plus kills adult ticks. 
Q: How long after applying PetArmor can I bathe my dog?
A: Bathing can take place once the product has dried and absorbed across the body, usually 48 hours after application. If using PetArmor Naturals formulation then you should avoid using degreasing shampoos or detergent shampoos as they can strip the product from your pet's skin. 
Q: Is PetArmor Plus waterproof?
A: Yes, the manufacturer states that swimming and bathing doesn't interfere with the efficacy of the product. 
Q: How do I apply PetArmor Plus to my dog?
A: This product is applied as a topical 'spot-on' to the skin between a pet's shoulder blades.
Q: How do you read the expiration date on PetArmor Plus?
A: PetArmor Plus has a 3-year shelf life when stored correctly so you should interpret this from the manufacturing date printed on the product. 
Q: What company makes PetArmor?
A: PetArmor products are produced by Perrigo.
Q: How long does it take for PetArmor to dry?
A: It takes between 24-48 hours for PetArmor products to completely dry and absorb throughout the pet's body.
Q: Can I use Capstar with PetArmor?
A: It's not advised to mix products, particularly those targeting the same species of parasite, however your vet may advise using two products at once if your pet has a heavy infestation. You should NOT mix products without consulting your veterinarian first, particularly if your pet is on medication or has any illness. 
Q: Does PetArmor prevent heartworm?
A: None of the PetArmor products directly prevent heartworm, though PetArmor Max does repel mosquitoes that could transmit heartworm.
Q: Is PetArmor safe for nursing dogs?
A: There is a range of PetArmor products so you should always seek your veterinarian's advice before using any product on your pet if she is pregnant or lactating. 
We give PetArmor Plus 4 out of 5 stars. Veterinary grade ingredients proven to work at a budget-friendly price. While the product should work just as well as prescription brands, some pet owners report that they feel this isn't as effective as those products. 
Conclusion: Is PetArmor Legit? (And Probably Worth Trying)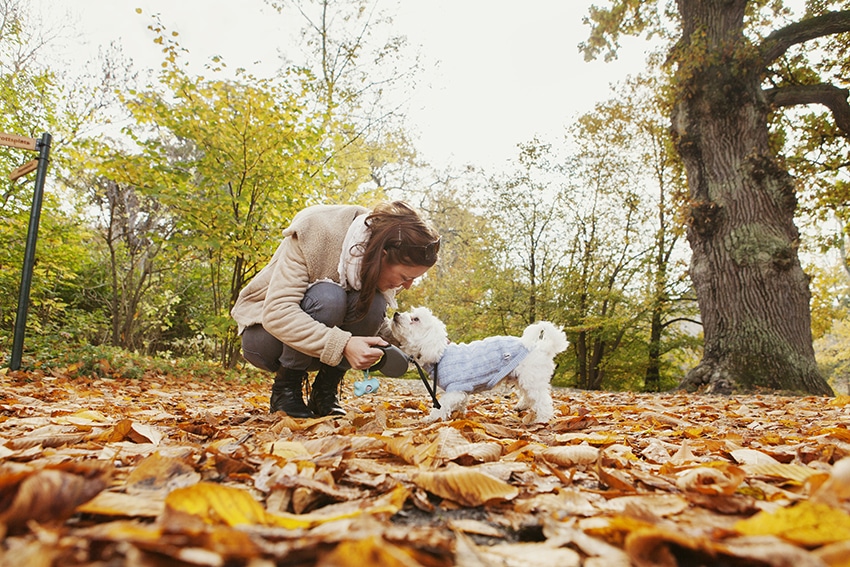 So the next question is, should you try PetArmor products? As always, you should discuss any new product choice with your veterinarian before using to ensure it's appropriate for your pet. This may be particularly prudent if your pet suffers from an allergy such as Flea Allergy Dermatitis where just one bite from a flea could cause an intense flare of itchy, red, raw skin to your pet.
This PetArmor review should answer some questions you may have so you can better discuss your pet's options with your veterinarian.
PetArmor products are effective overall, without breaking your budget. 
References
Bonneau, S., J.J. Fourier, C. Rousseau, M-C. Cadiergues (2010). Comparative Efficacy of Two Fipronil Spot-on Formulations against Experimental Flea Infestations (

Ctenocephalides felis

) in Dogs.

Intern. J. Appl. Res. Vet. Med.

8(1). 

Rust, M.K. (2016). Insecticide Resistance in Fleas.

Insects

7(1).