Is your dog's bed… old? Buying a new one can be expensive and he really loves this bed. And with the price you paid for the bed, you don't want to just throw it out. A dog bed cover can turn your dog's old bed into a new bed instantly. No dog hair, dirt, or stinkiness for your four-legged fur-iend. Of course, this dog bed cover is not just for older dogs. Young pups love them too. And since they love to chew, this cover is fur-fect for them too.
These dog bed covers aren't just good to help refresh old beds either. You can use them to keep new beds looking new and prevent you from having to wash that bed all the time. Because sometimes it comes out lumpy and weird, right?
While researching, we found that Pawsheets are easily washable and never shrink or lose their shape. After spending a bunch of money on a new furry and comfy bed for your furbaby, you don't want them to get it dirty right away. But, the first time they come in from outside and jump into bed, what happens? Of course, the bed is going to get dirty. Especially with those dogs that love to roll around and dig in the dirt.
How to choose the best dog bed cover for your dog's bed and your needs?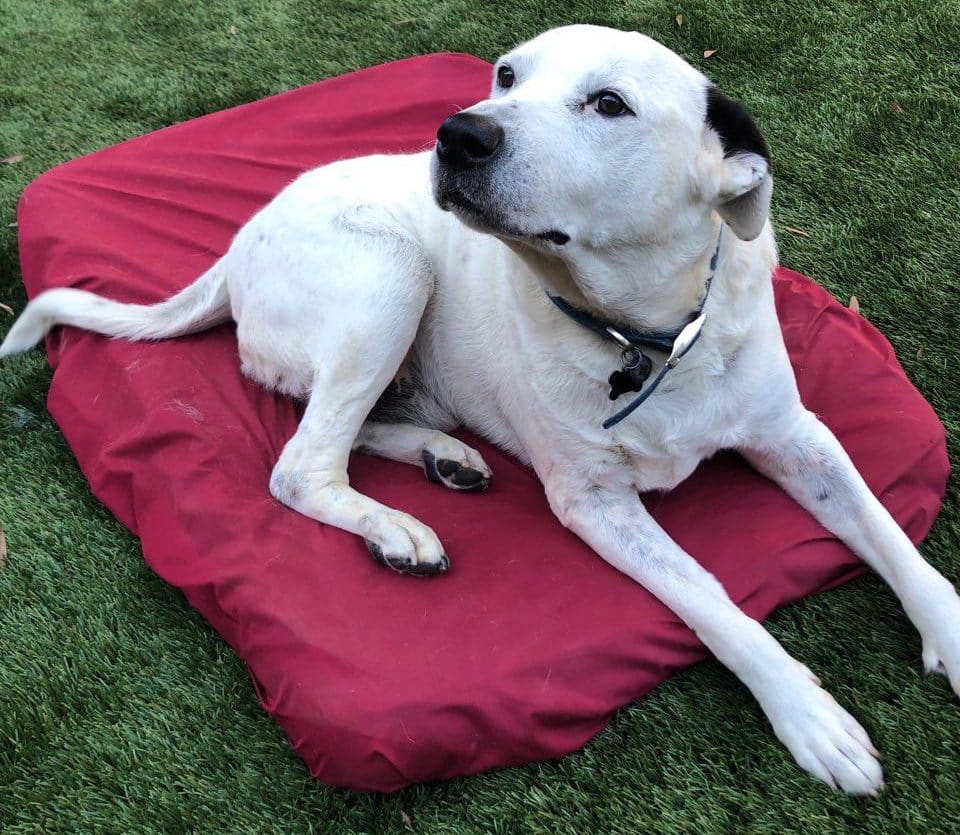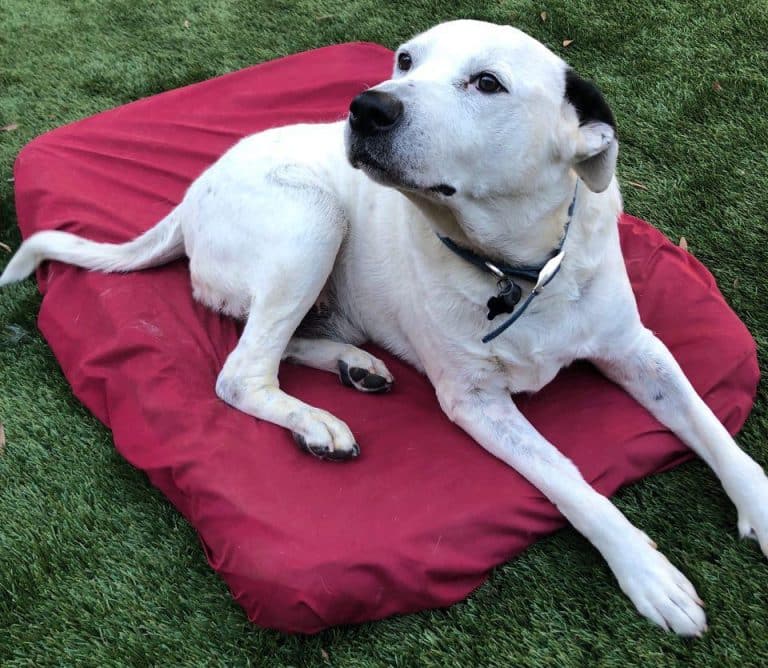 Puppies like to tear things up. You'll need a cover made of high-quality woven fabric that is rip-resistant. And older dogs get attached to certain things and a bed is one of those things. Your geriatric gem may scoff at a new bed, but he will love a new cover because he knows that his bed is underneath. He can smell it and feel it. He knows it's there.
From teeny-tiny Chihuahuas to huge Great Danes, all dogs can use a dog bed cover. There is sure to be a dog bed cover in a size perfect for your pooch. Material: Dogs love the soft and luxurious feel of a new sheet. Do you love slipping into a bed with nice clean sheets? Well, so does your furbaby. They may not care about the thread count like we do, but they like comfort and appreciate it just as much as we do.
The dog bed cover needs to be made of a high-quality woven fabric that does not run like other fabrics like knits. They have to have been thoroughly tested with even the ruff-est pups to make sure that even if your pup puts a little rip or hole in it, the rip will not run.
No matter what shape your pup's bed is, the dog bed cover should fit like a glove. You need one with strong elastic and stretchy material, that is great for any bed or pillow. Round, rectangular, square, or oval. Whatever shape you can imagine the cover should fit.
Although most dog bed covers are not waterproof, it is another layer between your dog and the actual bed. Also, you can put a sheet of plastic between the cover and the bed to make it water-resistant.
You should be able to wash your dog bed cover as many times as you want, even every day, and it will not wear out, shrink, or get pulled out of shape. Follow the washing instructions and your dog bed cover should last for years.
You may want to use these covers on an indoor or outdoor dog bed. No matter where you use it, as long as you wash it every once in awhile, it should last a long, long time.

If you have someone in your family who is slightly allergic to (or just does not like) pet hair or dog dander, the Pawsheet dog bed cover is pawfect for them. With a few of these placed strategically on some pillows around the house, your dog's hair will only be on those few sheets and you can wash them often to keep your loved one happy. By washing the dog bed cover at least once a week, those with dander or pet hair allergies will not suffer as much. It keeps the loose fur and dander out of the air, making it easier for your loved ones (and you) to breathe comfortably.
Many dogs like to roll in the dirt or dig in the grass. In fact, some dogs roll in all kinds of weird and gross things. So keeping them clean is tough. Keeping their bed clean shouldn't be as difficult. With the Pawsheet dog bed cover, it is much easier to keep both of them clean. In fact, dog groomers even recommend the Pawsheet because a nicely groomed dog should have a nice clean bed.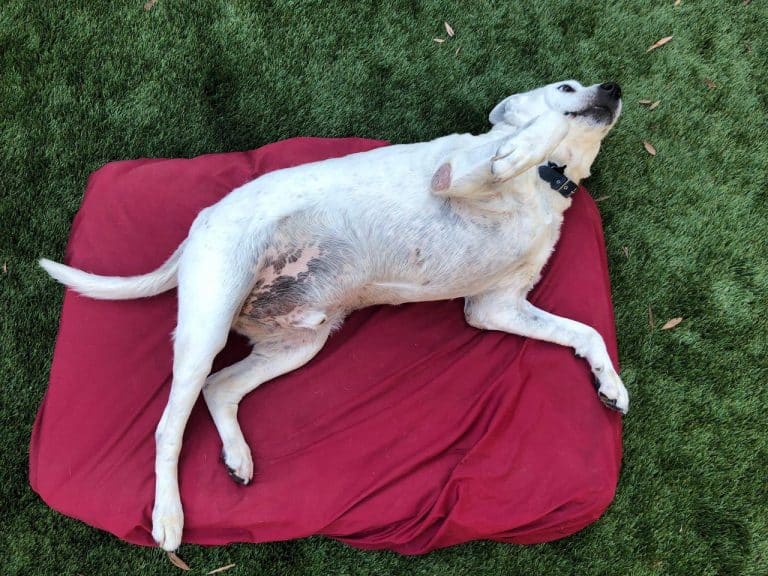 The Pawsheets dog bed cover is easy on and off washable pet bed cover. You can keep your furbaby's bed clean without having to worry about whether the bed will still look like a bed when it comes out of the washing machine. From the washer to the dryer to the pet bed, your baby will love you even more for it.
The price. With such an affordable price, you can get several so your pooch always has a new clean sheet on his bed.
Different sizes. With five different sizes from small to jumbo, you can get the size you need no matter what size your pooch.
Different colors. You can also get your Pawsheet dog bed cover in different colors. There are five colors: brown, navy, green, burgundy, and olive.
It is not waterproof, which would be great for those wet dogs that come in from the rain and snow. Or those pooches that sometimes have accidents. But hey, nobody's perfect.
Sizes are not accurate with some. There have been a few complaints about the Pawsheet being smaller than it says it is. Make sure you measure your dog's bed accurately before ordering.
Pawsheets : Makes Your Life Easier
Scratching, Digging, and Shedding
With the secure and strong elastic, you don't have to worry about Fido scratching and digging at it until it comes off. The Pawsheet stays on until you take it off. For dogs that shed a lot, which is most dogs, the Pawsheets dog bed cover is a no-brainer. Sure, you can use a lint roller or brush to get that hair off sometimes but not all of it and not all the time. With Pawsheets, you can take it off once a week and wash it and your dog will always have nice clean sheets. And we all know how comfy nice clean sheets feel.
No Matter what Size or Shape
It does not matter whether you need a square, oval, rectangular, or round dog bed cover. The strong elastic will help it mold to the shape like it was custom-fitted. And while they do not actually make them custom-fitted, they do have five different sizes so you can make sure it fits your pooch's bed. From small to large dog bed cover, you will surely find the right one for you.
And what if your dog's bed is ripped or unavailable? Grab a couch pillow or one of your bed pillows and tuck them in a Pawsheet dog bed cover. Ta-Da! Instant dog bed! Genius, right? Don't let your pup get too used to your pillow though or you may never get it back.
The Woof on the Street...!

After scouring the internet for user reviews, you can tell that the Pawsheets dog bed cover is a high-quality and well-loved product. In fact, out of the eight reviews found, they were all five-star reviews except for one three-star review for a size issue.
Paws Up. 
"I have now bought 3 PawSheets and love them. I have always had dogs that shed and these are great to take on and off and throw in the washer. They have held up through weekly washing for years now. The elastic band that helps fit the sheet to your dog bed still works and makes the bed look great. Don't let the circular dog bed photos discourage you-they fit my rectangular beds like a glove. Please do not stop making these!"
Paws Down,
"The quality and idea seems good. However, I ordered a small and the longest length is really around 24″ not anywhere near 36″. I'm now getting a larger size to see if that fits."
Conclusion : Fresh Sheets will Make Your Dog say "Ahhh"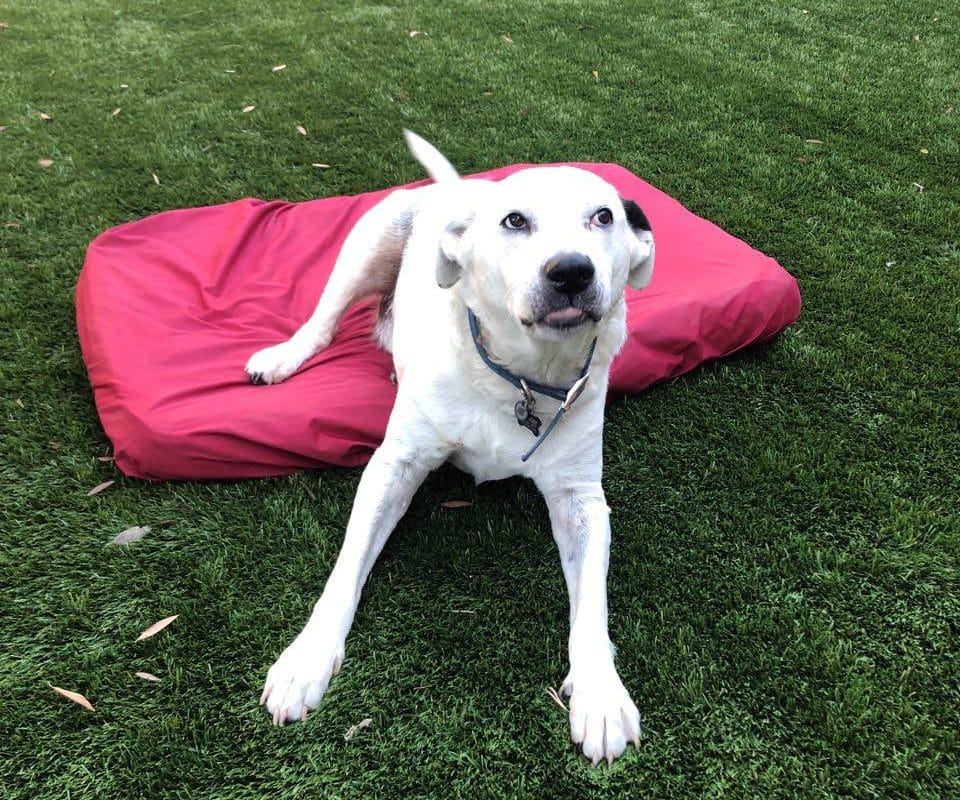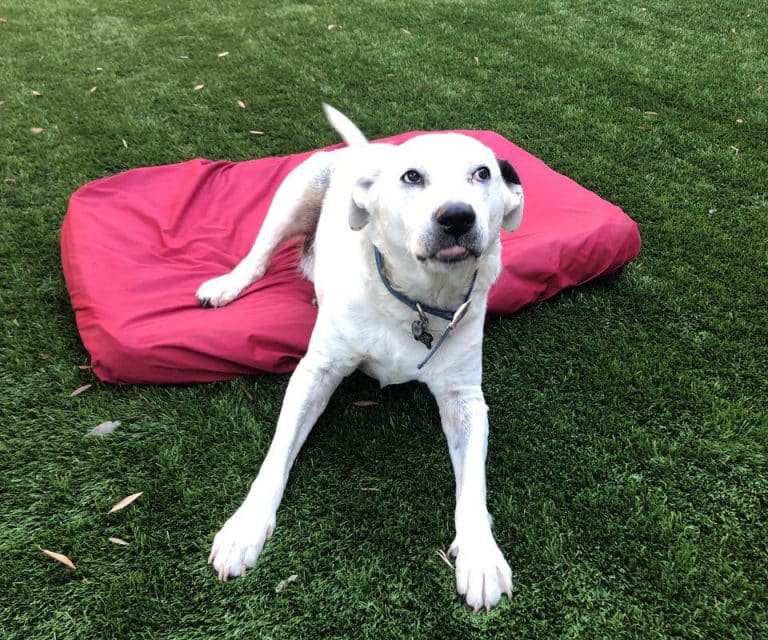 With the
Pawsheets
dog bed cover, no matter what kind of pooch you have and what size they are, they are going to love this product and so are you. Fresh sheets, a great fit, and super soft fabric that is easy to take care of makes this a no-brainer. And you can use them for other pets too. Cats love beds and they shed a lot as well. And even though they can be finicky, felines will love Pawsheets too.