Top Best 17 Low Sodium Dog Food Products Reviews
Blue Buffalo Life Protection Formula Natural Adult Dry Dog Food
Blue Buffalo Life Protection Dog food is a dry kibble made using all-natural, whole foods. The primary ingredient is protein. You can select from chicken, lamb, or fish. There are no meat by-products, preservatives, or artificial flavors in the product. This food features a blend of antioxidants, vitamins, and minerals to support your pal's nutritional needs.
What We Like:
Flavor – dogs like to eat this food.
Quality of ingredients – customers report improved digestion and overall health after using this food.
Freshness – the bag has a ziplock closure to keep the food fresh.

What We Don't Like:
The vitamin/mineral mix is separate from the kibble in small pellets (Lifesource bits). Some dogs refuse to eat them.
The Woof on the Street...!

Paws Up. Lubka says,
"We love Blue Buffalo and it is the only food we have been feeding our dogs for almost 2 years! Our senior citizen has completely stopped throwing up and all of our 3 dogs have shiny coats and a lot more energy than they used to on their old food."
Paws Down.Tumblewind reports,
"After giving this food to both my yellow lab and Jack Russell mix, they both started having loose stools. My vet recommended switching them off BLUE as she had other pet clients who found BLUE too rich for their digestive systems."
Taste of the Wild Grain Free Premium High Protein Dry Dog Food Pacific Stream Adult - Smoked Salmon
This food from Taste of the Wild includes smoked salmon as a primary ingredient. It includes fruit and vegetable superfoods, probiotics, a fatty acid blend, vitamins, and minerals. The food is manufactured in the USA but sources ingredients from sustainable trusted suppliers around the world. This product has no artificial colors, flavors, or preservatives, and it is egg-free.
What We Like:
It has quality ingredients. Dogs tend to eat and poop less because there are no fillers.
Dogs love the flavor.
It has no eggs, so it's a good option for pups with egg allergies.
There are no preservatives or artificial flavors or colors.

What We Don't Like:
It can make your pooch's breath smell fishy.
The Woof on the Street...!

Paws Up. Carpe writes,
"One of our dogs had perpetual ear infections; the last one was a doozy. The vet thought it might be allergy-related and suggested we try a fish-based food with no beef or chicken products, and no wheat. We did a slow transition, and she's been on the TOTW salmon formula for a week now. I hadn't expected results this fast, but she's stopped scratching her ears, her runny eyes cleared up, her coat looks terrific. She loves the food and digestion seems excellent."
Paws Down. PTAMomof2 says,
" the most recent bag had them not wanting to eat it and when they finally would they were having diarrhea. Not totally positive it was the food I continued to feed them and they then started to vomit. I dumped the food completely out and that's when I noticed visible mold at the bottom of the bag."
The Honest Kitchen Human Grade Dehydrated Grain Free Dog Food
The Honest Kitchen dog food is made in the USA, and none of the ingredients come from China. It comes in a dehydrated form and is grain and gluten-free. You'll need to add water to the food before you serve it to your pooch. The product is made in a kitchen that meets FDA standards for human food. There are four varieties with different protein sources available: cage-free turkey, free-range chicken, ranch-raised beef, or wild-caught white fish.
What We Like:
Real, high-quality ingredients
Nutritional Value – freeze-drying helps preserve essential nutrients in the food
Taste – Most dogs love to eat this food.
Scent – The product doesn't smell like dog food.

What We Don't Like:
The texture is like mushy oatmeal and does not appeal to some dogs.
The price
The Woof on the Street...!

Paws Up.
"I work for a Veterinarian that specializes in food therapy. So I've learned a considerable amount of things regarding pet food. Please also know that with dry kibble although the ingredients that are supposed to be healthy are very over-processed and by the time it gets to the pet the nutrients just aren't what they should be to provide the pet with the adequate nutrition that they should be getting. THK knows this and makes food that is minimally processed and that's why I like them. They put freeze-dried 100% real ingredients into their recipes that are very good for pets and their tummies."
Paws Down.
"unfortunately both of the dogs refuse to eat the mush gooey substance. You can control how thick or watered down you want by the amount of water you add. However, you have to remove the food bowl once your dog had a go at it otherwise the food particles will stick to the sides and is extremely difficult to remove even when soaked in water and placed in the dishwasher. Not suitable for free feeder as the substance will harden within the hour."
ORIJEN Dry Dog Food, Original, Biologically Appropriate & Grain Free
ORIJEN Dry Dog Food is a high-protein food with a blend of proteins. This product is made in the USA and contains fresh ingredients from local sources. There are no grains or synthetic substances in the food. The formula is designed to mirror the prey that dogs would eat in the wild.
What We Like:
The flavor – many customers report their dogs will eat it right up.
Ingredients – fresh ingredients that are high quality
Made in the USA from locally sourced ingredients

What We Don't Like:
The rich ingredients can give some dogs diarrhea
The scent – It has a strong odor.
The Woof on the Street...!

Paws Up.
"My dachshund began eating this and immediately I noticed that he had more energy, his health was improving, and his coat looks better. He was suffering from dry skin, which is now gone. I also feed this to dogs that I bring into my home when I am fostering. This dog food is absolutely the only dog food I will ever feed any dogs that comes into my home. It has brought puppies back from the edge of death."
Paws Down.
"Be careful! Orijen changed their formula sometime within the last few months – while my Corgi loved the old stuff (which said "Adult dog" on the package, not "Original"), he could not stomach the new formula and got very, very sick."
Natural Balance Limited Ingredient Diets Dry Dog Food - Large Breed Bites L.I.D. Lamb Meal & Brown Rice
This product from natural balance is a limited ingredient dog food with a single protein source. It has no wheat, soy, or corn. There are also no artificial colors or flavors and no preservatives in the kibble. The formulation includes omega 3 and 6 fatty acids along with essential vitamins and minerals.
What We Like:
The limited ingredients make it a good option for many dogs with allergies
Flavor – dogs eat it
Ingredient quality -The ingredients are fresh and easy on the stomach

What We Don't Like:
The new recipe gives some dogs bad diarrhea
The packaging can break during shipping
The Woof on the Street...!

Paws Up.
"I have a dog with extreme food and seasonal allergies (vet advised he is allergic to everything they test for) and irritable bowel. After struggling to find a food that works with his system this is a winner. Very steady, been on it for 6+ years with no issues. I have another dog w/no health issues and this works well for her system as well. Love the big bites as my dogs are 90 pounds so this slows them down a little!"
Paws Down.
"Our dog has a chicken allergy and this was the only food we found that did not have chicken in it so he's been eating it for years. For some reason my husband looked at the back of it today at the store and chicken was now like the third ingredient in it. The girl at the store told him they changed the recipe a few months ago. Our dog has been throwing up for months at least once a week and we couldn't figure out why. Now we know."
Wellness Complete Health Natural Dry Dog Food, Lamb & Barley
Wellness Complete Health is a dry kibble with natural ingredients. There are no preservatives, meat by-products, artificial colors, or artificial flavors in the recipe. It includes omega 3 fatty acids, probiotics, and antioxidants to support your pal's health. The food has no corn, wheat, or soy fillers. This product is manufactured in the United States.
What We Like:
It has quality ingredients – customers report dogs to have more energy and shiny coats
It tastes good – dogs like to eat it.
It has no fillers – There's less poop to pick up.

What We Don't Like:
There's no way to reseal the bag shut.
The formula contains chicken fat which is a problem if your pal has a poultry allergy.
The Woof on the Street...!

Paws Up.
"Wellness is the best dog food we've tried & we've tried the majority of ASPAC & Search/Rescue League recommendations. Our German Shepherd showed the most visible significant improvements: his coat, eyes, and flexibility in the first 5 weeks. He's older and has hip/joint issues. We've also noticed how much better his teeth look, 9 weeks of use. Bullmastiff/Boxer- showed improvements right away. Food tends to make mastiff's sluggish. Now his energy is steady, he's more playful, alert and his skin already looks great! His coat has a nice sheen to it, haven't seen that for a while."
Paws Down.
"I have been feeding the Lamb and Barley to my dog for about 4 years now. When I first started feeding her this formula it was because she has an allergy to chicken. When I read the label there was NO chicken. NONE! Recently I was at Petsmart and decided to check out the label. I was shocked to see that the company had changed the formula and it now has chicken fat. I wrote to the company and they confirmed that they did, in fact, change their formula."
Hill's Science Diet Adult Large Breed Lamb Meal & Brown Rice Recipe Dry Dog Food
This Hill's Science Diet kibble has natural ingredients and no chicken by-products. The recipe is for large breed dogs and includes sources of glucosamine, chondroitin, and omega 6 fatty acids. There are no preservatives, synthetic colors, or artificial flavors in the formula. The product has ingredients that are sourced from trusted global partners, and it is manufactured in the United States.
What We Like:
Good flavor – many dogs seem to like the taste.
Quality ingredients – the grains provide a source of fiber for firmer poops.
The lamb and rice is easy to digest

What We Don't Like:
It does contain ingredients that can cause allergic reactions
There's some variation in formulation and kibble size
The Woof on the Street...!

Paws Up.
"My GSD had a lot of problems with runny stools as a pup. I tried several different foods before trying the puppy version of this food. She immediately improved and had solid stools for the first time. When it was time to switch to adult food, I weaned her onto this food and had no further issues. She loves this food and looks forward to meals."
Paws Down.
This food was fine. The consistency of my guy's poop wasn't the best, but he tolerated it."
Earthborn Holistic Adult Vantage Natural Dog Food
Earthborn Holistic dog food comes in BPA free packaging and is recyclable. It contains whole food ingredients and a balanced blend of omega 3 and 6 fatty acids. The formula includes fruits, vegetables, and grains that are very digestible. This product is made in the United States, and ingredients are sourced from the United States whenever possible.
What We Like:
Quality ingredients – customers report improved health and shiny coats
There's no corn – the grains they use are safe for many dogs with food allergies
Flavor – dogs like to eat it.

What We Don't Like:
The product contains chicken which can be a problem for some dogs.
The Woof on the Street...!

Paws Up.
"Wells Earthborn Holistic chain offers the highest quality proteins and carbs for your pet. My pup loves all the flavors they offer!! I'm happy to say this food has eliminated her itching, improved her coat, provides her with tons of energy, and makes cleanups outside easier!"
Paws Down. Fan-O-films says,
"occasionally, the zip seal tab is missing on the bag; this closure method helps keep the product fresher so when it is missing, it is annoying."
Purina Veterinary Canine NF Kidney Function Dry Dog Food, 6 lb
Purina's Veterinary Diets dry food for dogs with kidney disease is low in phosphorus and has restricted protein to help support proper renal function. The product is energy-dense and includes antioxidants. A team of nutritionists, researchers, and veterinarians developed the formulation.
What We Like:
It has lower levels of sodium and potassium.
The low protein is good for dogs with kidney disease.
The flavor and aroma are good. Dogs eat it willingly.

What We Don't Like:
The price
The kibble is large and hard for some dogs to chew.
The Woof on the Street...!

Paws Up.
"My dog has been eating this food for about a year. He seems to like it. Even better, his blood work showed his kidney function is almost back to normal!"
Paws Down.
"This food caused digestive problems for my dog the first time she ate it. She liked the flavor but within a few hours, she was having problems. I soaked a handful of this food in water and several hours later, it still hadn't broken down."
Natural Balance Ultra Premium Wet Dog Food
The Natural Balance Ultra Premium food comes in a 12-pack of 13-ounce cans. This formula uses ground beef as the protein source and includes a blend of omega 3 and 6 fatty acids. It also has carbohydrate ingredients that are easy to digest. Each batch of food goes through a series of nine tests to ensure your pup is getting a safe-to-eat product.
What We Like:
Flavor – dogs like to eat this food.
Quality of ingredients – it's easy to digest.
It's corn and soy-free and chicken free making it a good option for dogs with allergies.

What We Don't Like:
You have to use a can opener to open it.
It has a mushy texture that some dogs don't like
The Woof on the Street...!

Paws Up.
"Our sweet dog loves this food! When we read the ingredients and were encouraged by veterinarians to use it we had to try it. We have been told that it's great for dogs with allergy problems, itchy skin, and a sneezy respiratory system. It's encouraging to know it's rich in vitamins B6 and B12, which are needed for healthy metabolism and gastrointestinal function for our little senior dog."
Paws Down.
"We thought we would switch up the wet food we gave our dog to keep it interesting for him. Normally we get the Sweet Potato and Chicken but did also try the Venison. Unlike the other two variants, this beef food gave our dog an upset stomach. Despite easing him into the food it still gave him an upset stomach."
Hill's Science Diet Wet Dog Food, Adult, Savory Stew, 12.8 oz, 12-Pack
This variety of Hill's Science Diet canned food uses beef chunks as the primary protein source. There are easy to digest vegetable chunks in the stew. Veterinarians, nutritionists, and food scientists work together to develop the formula. It's made with natural ingredients in the United States.
What We Like:
Quality ingredients – it has actual pieces of meat and vegetables.
Flavor – dogs love the taste and eat it up.
It's a good value for the money.

What We Don't Like:
It's hard on some dogs' stomachs – diarrhea and vomiting
The cans tend to dent easily during shipping.
The Woof on the Street...!

Paws Up.
"My 3 dogs (2 Yorkie, and chihuahua-all rescues) have dental issues so we give them this mixed with dry food, and they love it! The gravy softens the dry food. And we don't have to be overly concerned with them becoming obese. They went from malnutritioned to strong and healthy!"
Paws Down.
"Our 18 pound 3yo pug just returned home after abdominal surgery to remove 4 pieces of this Science Diet food that had obstructed him at the junction of his stomach and small intestine."
Wellness Complete Health Natural Wet Canned Dog Food Chicken & Sweet Potato
This Wellness Complete canned food includes chicken and vegetables in pate form. It has no meat by-products, fillers, or preservatives. The product contains a balance of essential vitamins and minerals. This company manufactures its food in North America and uses all-natural, fresh ingredients. It comes in a 12 pack of 12.5-ounce cans.
What We Like:
Quality ingredients – owners report healthier skin and coat.
The flavor – many dogs like to eat this food.
There are no corn or fillers, and it's easy to digest.
The soft pate form is easy for dogs that have teeth or mouth problems

What We Don't Like:
The fat can separate around the edges of the food and solidify if you refrigerate any leftovers.
It smells like fish.
The Woof on the Street...!

Paws Up. J. says,
"I have 2 7yr old Chinese pugs. One black – one fawn. My fawn pug used to shed tons of hair constantly – year-round. Since I've been feeding Wellness Canned for Adults I have noticed a dramatic change in both. Their coats were shiny before, but now they are glistening and softer. Shedding has decreased significantly."
Paws Down. Some guy writes,
"Do not buy this specific recipe. It smells like cat food once opened and has the same consistency. It will not hold up a fresh-like consistency once opened."
Purina Pro Plan Low Fat, Weight Management. Turkey & Rice Entree - 13 oz. Can (12-Pack)
This variety of Purina Pro Plan is low-fat and has chunks of food in gravy. It's made from real turkey and readily digestible rice. This product is also lower in protein and includes 23 essential vitamins and minerals. You can use this formula for less active or overweight dogs. It comes in a 12-pack of 13-ounce cans, and it's made in the United States.
What We Like:
The price – it's a good value.
It tastes and smells good, and many dogs like to eat it.
They have easy-open cans with pull tabs.
Customers report that it helps their pups lose or manage weight.

What We Don't Like:
It gives some dogs smelly, soft stools.
The cans tend to dent easily during shipping.
The Woof on the Street...!

Paws Up.
"We have seen such an improvement in our dogs since we started feeding them Purina Pro Plan! And, my Cocker Spaniel, she is 12 years old and overweight, she is losing weight! I am so happy!! And with this food, the dogs will only eat what they need. And, they have less stools."
Paws Down.
"Good price and the dog likes but, man, does it give her some awful gas! Poo is also super soft and malodorous."
Wellness Core Marrow Roasts Natural Grain-Free Dog Treats, 8-Ounce Bag
The Wellness Core Marrow Roasts are crunchy biscuits with a soft marrow center. It's made from real ingredients and contains no wheat, corn, soy, preservatives, or artificial flavors. You can use these tidbits for training or spoiling your furbaby. This product is manufactured in the United States using premium, globally sourced ingredients.
What We Like:
The flavor – dogs like to eat these treats.
They're grain-free and a good option for dogs with allergies.
They smell good and have a little spearmint extract for fresh dog breath.

What We Don't Like:
The treats are a little too big and crunchy for smaller dogs or dogs with bad teeth.
It's high in fat and too many at a time can cause diarrhea.
The Woof on the Street...!

Paws Up.
"my dog has only 4 teeth in the back, two on top and two on the bottom. Finding treats is hard, some are just too hard for her to chew, she is a toy breed too. These are great, they keep her busy, she has to chomp through the outer biscuit part, then gets the softer inner part. They come in a long length of about 4, and you snap off one or two, so you can tailor them to a big dog or smaller dog. She really likes them and they don't smell so bad."
Paws Down.
"my dog likes the treat but it's too high in fat. He has had pancreatitis so needs to avoid excess fat in his diet."
Hill's Ideal Balance Grain-Free Dog Treats, Soft-Baked Naturals Dog Snack
Hill's Ideal Balance dog treats are soft morsels with no corn, wheat, or soy. They're made in the United States from natural ingredients. The raw materials come from trusted global sources. There are no preservatives, artificial colors, or synthetic flavors in them. Hill's backs their products with a 100% satisfaction guarantee.
What We Like:
Ingredients – they have natural ingredients and are gluten-free.
Flavor – dogs like the taste and eat them readily.
Scent – they don't have a strong odor but smell like chicken.
Size – they're small and easy to eat; good for smaller dogs, pups with bad teeth, or as training rewards.

What We Don't Like:
The biscuits get hard and dry if the package is older.
They cost a lot for the number of treats.
The Woof on the Street...!

Paws Up.
"We've found that they're perfect for training our blue heeler. They're fragrant enough to keep her attention, but not overwhelming at all. Although they're pretty small to begin with, we end up breaking them into even smaller pieces(recommended by our trainer). Dogs really only need a little taste. Plus you want them to easily and quickly chew and swallow the pieces so you can continue with the training. They're soft and shaped like little bones so we break the "corners" off and end up with 5 or so smaller pieces. There's a good amount in the bag, but breaking them up makes them last even longer."
Paws Down
"Usually they are soft and good for my dog because she does not have all of her teeth. But lately, they are hard and dried out so I end up throwing them out. I saw in a previous bad review, the company responded that the problem could be a temperature issue while in transit."
PureBites Turkey for Dogs
PureBites Turkey treats are made from 100% freeze-dried turkey breast. There are no added ingredients, preservatives, colors, or flavors. This product is sourced and made in the United States. It is a low-fat, no-sodium option for dogs on restrictive diets.
What We Like:
Easy on the tummy – freeze-dried turkey is easily digestible.
Flavor – most dogs love the taste of pure turkey.
Low calorie and no sodium – you can use this as a training treat or for restrictive diets.

What We Don't Like:
The product can get crushed in transit. Some pieces become too small for a treat.
The quality seems inconsistent. Some customers report a rancid odor.
The Woof on the Street...!

Paws Up.
"As for me, I enjoy the exceedingly limited (one) ingredient list. My older dog has IBS and seems to have fewer flare-ups when he has fewer items/ingredients swimming around his insides. My younger dog is a big fatty who is on a diet, and these are only 7 calories each, so Tub Tub can still have a treat and not feel left out."
Paws Down.
"The turkey treats for this batch I got seem over the hill–smell a bit rancid. I've gotten this brand before and it was different (better). My dog still likes them, but I would not reorder this brand again as it is inconsistent."
Natural Rapport Dog Treats. Freeze Dried Chicken Jerky Treats with USDA-Inspected Meat (8 oz.)
Natural Rapport chicken jerky dog treats are made from USDA inspected chicken. The product is 100% freeze-dried chicken with no added preservatives, flavors, colors, or other chemicals. It comes in extra-large strips and is in an 8-ounce resealable bag. This is made in the United States.
What We Like:
It's real chicken – you can tell there was no processing.
Flavor – most dogs love to eat this treat.
Healthy option – it has no sodium, is low in calories, and has no additives.
Packaging – you can reseal the bag to keep the product fresher.

What We Don't Like:
The price
The strips are thick and chewy, so they're not a good fit for small dogs or older pups with bad teeth.
The Woof on the Street...!

Paws Up.
"My dog loves this stuff. Several people have commented that these are thicker than most similar products, which is true, and that they are therefore difficult to break into smaller pieces for use as training treats and such. I've found that I can break them into treat-sized bits simply by stomping on them, so it hasn't proven to be a problem."
Paws Down.
"I am happy with the quality of this product, but they are as hard as a rock and I can barely break any pieces off from the strips. I'm thinking caution should be taken when giving them to your smaller pets."
Let's look at some of the diseases or conditions that call for low sodium dog food
Heart Disease
Dogs that are at risk for developing congestive heart failure or that already have it can benefit from reduced salt in their diets. If your pup has heart disease, their bodies can not eliminate excess sodium, and this causes them to retain water. Extra fluid in the bloodstream puts pressure on the heart and other organs in the body like the lungs and kidneys. Over time, the added stressors on his system will make Fido very sick and can lead to death.
Kidney Disease
The kidneys are one of the essential waste treatment centers of the body. They filter out excess sodium and other minerals and excrete them in the urine. If your special pal has kidney disease or renal failure, his body may not be able to remove extra salt. As with heart disease, this failure leads to water retention and negatively impacts your furbaby's health.
Liver Disease
The liver is another important waste removal organ in the body. It filters toxins from the blood and helps with other normal body functions. When a pooch has liver disease or failure, he can become very sick. A reduced-sodium diet can help manage the effects of the disease.
Salt Toxicity
Usually, if your furry pal eats or drinks something salty, they'll take care of it by lapping up more water. But sometimes, they can't get enough liquid to dilute the sodium intake. When that happens, they suffer from a condition called hypernatremia(salt toxicity), and it can be life-threatening. You'll need to get your four-footed friend to a veterinarian pronto. After emergency care, Fido's doctor will likely recommend a low sodium diet for him going forward.
Ascites
With some conditions like congestive heart failure and liver failure, blood and other fluids can leak into the abdomen. The excess liquid builds up in the abdominal cavity and puts pressure on his organs. A dog with ascites might have difficulty breathing, show weakness and lethargy, stop eating, or show other signs of distress.
What are the Recommended Sodium Levels for Canines?
Different diseases or conditions have variable sodium level requirements. It's important for you to speak with your veterinarian about how restrictive you should be in your furbaby's diet. When looking at your pal's foods, nutritionists measure the sodium content in one of two ways.
Recommended dietary levels based on the number of milligrams in a unit of caloric energy (100 kcal):
Mild Sodium Restriction – 80-100 mg/100 kcal
Moderate Sodium Restriction – 50-80 mg/100 kcal
Marked Sodium Restriction – 40-50 mg/100 kcal
Extreme Sodium Restriction – 20-40 mg/100 kcal
Most dog foods don't report their sodium content in these terms, and they might not have it on their label at all. You may need to call the manufacturer and request the information. If they list the percentage of sodium as fed and the kilocalories per kilogram of food, you can calculate the value. Do this by dividing the % as fed by the kilocalories per kilogram then multiplying that number by one million.
Some products will report the percentage of sodium as % of dry matter on their label. If you can find this information, here are approximate guidelines for dietary sodium:
Mild Sodium Restriction – 0.3-0.4% of dry matter
Moderate Sodium Restriction – 0.2-0.3% of dry matter
Marked Sodium Restriction – 0.15-0.2% of dry matter
Extreme Sodium Restriction – 0.075-0.15% of dry matter
What Are Some Benefits of a Low Sodium Diet?
Better hydration
Salt absorbs liquid. If you have a lower sodium diet, your dog won't need to drink as much water to keep well hydrated.
Blood pressure management
Higher levels of salt in the bloodstream can contribute to fluid retention and therefore elevated blood pressure. If your pal suffers from high blood pressure, reducing the sodium in his diet could help keep the disease in check.
Senior Health
As a dog ages, they can suffer from a variety of conditions including osteoporosis, decreased muscle and nerve function, and organ failure. A low sodium diet can help to prevent the occurrence or progression of many of these geriatric diseases.
What Are the Types of Low Sodium Food for Dogs?
Like regular dog foods, low sodium options come in different forms to accommodate your pup's texture preferences:
Dry Food
Dry kibble is the most popular type of low sodium food. It comes in pellet form and has a crunchy texture. This variety helps keep the teeth cleaner and works for dogs that don't have difficulty chewing.
Canned or wet food
Wet dog food comes in cans or packets, or it is homemade. The material has higher moisture content and is easier to chew. If your pal has bad teeth or other mouth issues, wet food is a good option. The water content in the food helps keep your furbaby hydrated. These foods are often higher in fat and protein than dry kibble.
Treats
Like dog food, treats come in different forms – chewy, soft, crunchy. The key is to find a treat that doesn't have a lot of salt. Your best bet is to look for whole-food ingredients like chicken, beef, duck, fruits, and vegetables. Avoid products that have preservatives, artificial flavors, and artificial colors.
How Do You Choose Low Sodium Foods for Your Dog?
There are a lot of products on the market. How can you find the best fit for your pooch? To choose your pal's low sodium food, look at the overall nutritional content and know which options meet your dog's needs based on his age, breed, and size.
Protein
The protein content in dog food is the first factor you want to check. As carnivores, pups need meat in their diet to stay healthy. However, with some conditions like kidney disease, you want a lower protein content. Look at the ingredient list on the package. Protein sources like chicken, lamb, beef, or fish should be at the top. If they list a specific meat meal(like chicken meal) second or third on the list, that's fine.
Complex Carbohydrates
Like us, our furry friends need carbohydrates for energy. But all carbs are not equal. Look for complex ingredients like whole grains, flaxseed, or sweet potatoes. These kinds of foods break down more slowly and help your furbaby to avoid a spike in their blood sugar.
Vitamins, Minerals, and Supplements
Products vary widely on these ingredients. You can use the differences to find options that best fit your pal's needs. Foods that include vegetables like carrots and green beans and fruits like apples and bananas are healthy options.
Some foods contain supplements like fish oil or glucosamine. These kinds of options can be beneficial if your canine companion has a skin condition, joint disease, or another issue.
Age and Size
When selecting food for your furbaby, look for options that suit their size and stage of life. Puppies require more fat, energy, and certain minerals to support their growth. Geriatric animals are usually less active and require a lower calorie diet.
Large and giant breed dogs can have different dietary requirements like extra protein and fat depending on their lifestyle. They need additional protein and fat to support muscle function and activity level.
Place of Manufacturing
Check the packaging to find out where the food was made. Countries that have strict food-quality and safety regulations are best. That way you can avoid the risk of buying a tainted product that contains harmful substances. Look for foods made in the USA, Australia, Canada, New Zealand, or Western Europe.
What Ingredients Should You Avoid?
There are some ingredients or additives to avoid in dog foods. They can make Fido's sodium issues worse or cause other health issues. Check the label for:
Monosodium Glutamate(MSG)
MSG can appear in cheaper dog foods and some treats. Avoid this ingredient. It's a salt flavoring with lots of sodium, and some pups can be allergic to it.
Nitrates
One kind of preservative that you find in processed products like bacon, ham, and jerky is sodium nitrate. This chemical has lots of salt, and it can cause elevated sodium levels in your pooch.
Human Food
It's tempting to share our snacks with our furbabies, but many human foods are not healthy for dogs. Many of the processed products that we like to eat, like pizza, pretzels, and potato chips, contain high amounts of salt and processed sugars.
How Can You Identify Low Sodium Dog Foods?
There are a few things you can do to determine if you have low sodium food.
Check the label for sodium content
Ask your veterinarian for recommendations
Check the ingredient list for any salts or preservatives
Look at weight management or heart health products – these will often be lower in sodium.
See our product reviews below for low sodium products
Low Sodium or No Sodium Diet?
Sodium is an essential nutrient in a dog's diet. It plays a role in regulating the fluid level in cells, and it's needed to help nerves function properly. If Fido doesn't get enough salt for his daily needs, the body will work to conserve sodium, and this puts additional strain on his systems. That's why you want to talk to your vet before restricting sodium and why you should never try to eliminate it from the diet completely.
Homemade Food for a Low Sodium Diet
One way that you can restrict the sodium levels in your pal's diet is by making his food at home. Whether you use homemade ingredients exclusively or add items to a commercial brand to balance out the nutrients, talk with your veterinarian about your plans.
Start With a Wholesome Protein Source
Remember that protein is the most important ingredient in a carnivore's diet. You can use a variety of healthy meats in your recipe:
Chicken, turkey, or other poultry
Pork
Beef
Lamb
Venison
Salmon
Carbohydrate Source
The carbs in your pup's diet provide energy for his daily activities. Good options for your pooch include:
Rice or other whole grains
Pasta
Low-sodium cheese
Honey
Fruits and Vegetables
A healthy mix of fruits and vegetables help to provide essential vitamins and minerals. Some of the options that are safe to feed your furbaby include:
Apples
Green beans
Carrots
Almonds(unsalted)
Sweet potatoes
Pears
Oranges
Bananas
DO NOT feed your special pal grapes or onions. These foods contain chemicals that are toxic to dogs.
Additional Supplements
There are several supplements that you may want to add to Fido's diet to help support his physical needs:
Vitamins and minerals
Omega fatty acids
Taurine
Glucosamine and Chondroitin
Foods to Avoid
Some of the table scraps or foods that we may want to use as treats are packed with sodium. If you're following a restricted diet for Fido, never feed him:
Bacon
Salted meats
Salted nuts
Canned beans or entrees
Hot dogs
Pizza
Popcorn
Pretzels
Potato chips

Is this product made in the United States?
Every product that we reviewed is manufactured in the United States. Some of the companies use ingredients from trusted global sources.
Is this product grain-free?
Some of the products that we reviewed are grain-free. Others are corn, wheat, and soy-free but contain barley and/or rice. A few of the products have corn or wheat in their ingredients.
Does this product have an expiration date?
Most products will have either a manufacturing date or a best used by date on the bag.

And the Winner Is: Our Top Pick
Based on the criteria above, we pick Wellness Complete Health Natural Dry Dog Food, Lamb & Barley as our top choice.
I selected a dry kibble because the crunchy texture is good for my pups' teeth.
All of the products that we reviewed are manufactured in the United States and source ingredients either from within the US or from trusted global sources.
This product has no corn, wheat, or soy and uses lamb meal as the protein source. One of our furbabies has low-grade skin allergies, and I believe this product would help her skin health. It uses hypoallergenic ingredients, and flaxseed provides a healthy source of omega fatty acids.
The Wellness Complete includes probiotics and uses rice and barley for easy digestion. Some of the foods we reviewed do not have probiotics and have other grain sources.
The blend of fruits and vegetables in this food provide sustainable energy and antioxidants to support my furbabies' overall health.
When I look over the ingredient list and product analysis, this product has the best blend of nutrients for my two dogs in their current stage of life.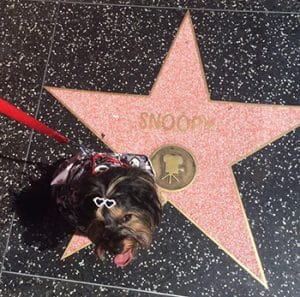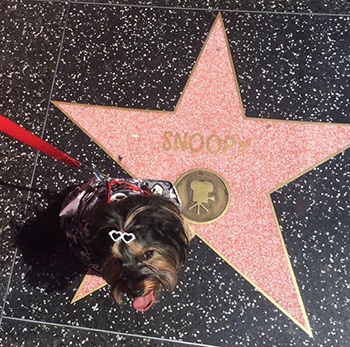 One request from Speedy
Dr. Guise put so much effort writing this blog post to provide value to the dog parent community. It'll be very helpful for me, if you consider sharing it on social media networks.
SHARING IS ♥️