You've probably heard about some of the potential health benefits that Turmeric has to offer. But did you know that you can use it as a supplement for your pup?
Turmeric for dogs, in the appropriate doses, can help improve a furbaby's quality of life. As my lab mix enters her senior years, I'll probably be adding this amazing spice to her diet.
We reviewed the best 12 products currently on the market to help you find the right turmeric supplement for your dog.
Zesty Paws Turmeric Curcumin Bites for Dogs
Zesty Paws Turmeric Curcumin Bites are chewable duck-flavored tablets that are made in the United States. The ingredients include Bioperine® and coconut oil for better absorption. One chew has 400 mg of organic turmeric and 200 mg of curcumin extract. This product has no artificial colors or flavors and is grain-free. There are 90 tablets in the container. Dosage recommendations are on the package.
Amazing Nutritionals Turmeric Chews for Dogs (120 Chews)
Amazing Nutritionals Turmeric for Dogs is a bite-sized chewable tablet with bacon and liver flavor. It contains 300 mg of Turmeric Root Extract (std. to 95% Curcumin). The product is made in the USA. There are 120 tablets in the container, and the packaging includes dosing instructions.
Zesty Paws Senior Advanced Glucosamine for Dogs (Chondroitin, Turmeric Curcumin & MSM)
In addition to Bioperine® and 200 mg of curcumin, Zesty Paws Senior Chews have glucosamine, chondroitin, hyaluronic acid, and MSM for joint health. There are no artificial flavors or preservatives in this treat, and it's grain, corn, and soy-free. This product is made in the USA. There are 90 tablets in the package. Dosing instructions are on the label.
Active Chews Chondroitin MSM and Turmeric for Dogs
Active Chews are a bite-sized chewable tablet that contains 150 mg of organic Turmeric. Other active ingredients include glucosamine, MSM, chondroitin, and organic black pepper. This product has natural chicken flavoring. It's made in the USA in an FDA registered facility. There are 120 chews in each container, and dosing directions are on the label.
Pet Faves Organic Turmeric Curcumin
Pet Faves Organic Turmeric Curcumin Chews has 225 mg of Organic Turmeric and 25 mg of Curcumin C3 complex. Other active ingredients in this product include Bioperine®, glucosamine, MSM, and chondroitin. There are no artificial flavors, colors, or animal by-products in this supplement. It is grain, gluten, soy, and dairy-free. The product is made in the USA. There are 90 tablets in the container.
Vet-Virtue Turmeric Formula Soft Chews (with Bioprene)
Vet-Virtue Turmeric Soft Chews include Bioperine®, 400 mg of organic turmeric, and 250 mg of curcumin. It also has cheese powder and natural chicken flavor and is grain, soy, and sugar-free. This product uses ingredients that are sourced in the USA. There are 60 tablets in a container.
Renew Actives Organic Turmeric Supplement for Dogs - 120 Soft Chews
Renew Actives Joint Supplement Chews have Bioperine® and 520 mg of organic turmeric per serving (2 chews). Other active ingredients in the product include glucosamine, MSM, and chondroitin. It's made in the USA and has 120 tablets in a container. There are no sugars, corn, wheat, soy, or salts in this supplement.
Pawesome Hemp Treats (Glucosamine, w/Hemp Oil, Protein,Chondroitin, MSM and Turmeric) 120 Chews
Pawesome Hemp Chews, 400 mg of organic turmeric, and 250 mg of curcumin. There's natural chicken flavor in the product. Each container has 60 chews. This supplement is made in the USA.
PETIPET Turmeric Bars Dog Treats
PETIPET Turmeric Bars is a limited ingredient treat that uses human-grade food sources. Two chewy tidbits include 200 mg organic turmeric, 100 mg 95% curcumin extract, and 25 mg quercitin. It also has antioxidant-rich whole foods and ginger. There are 180 bars in a bag, and the label includes recommended feeding amounts. This product is made in an FDA certified facility
Simply Thrive Turmeric Curcumin With Coconut Oil
Simply Thrive Turmeric Soft Chew Treats have Bioperine®, 400 mg Turmeric, and 150 mg 95% curcumin extract per serving(2 chews). It's made in the USA and has no artificial colors, flavors, or preservatives. The product is grain, dairy, and sugar-free. Each package contains 90 chicken-flavored chews, and the label includes feeding recommendations.
Kangaroo Dogs Organic Liquid Turmeric
Kangaroo Dogs Organic Liquid Turmeric has 97% organic turmeric curcumin in distilled water. There's 400 mg curcumin in one teaspoon of the liquid. It comes in a plastic pourable bottle. The Vermont-based company uses ultrasonic technology to process the curcumin and make it more absorbable.
Turmeric, also known as Indian Saffron, is a spice that comes from the flowering plant, turmeric. It is the ingredient in curry that gives the blend a yellow color. Asian cultures use this plant for seasoning in food and for medicinal purposes.
Turmeric has active ingredients called curcuminoids, mainly curcumin, that have several potential health benefits:
Turmeric chews
are like chewable vitamins. They come in bite-sized portions for your pal to enjoy and may include other nutrients like omega fatty acids.
Liquid suspensions of Turmeric
may come in a dropper or pourable bottle. You can add this form to your pup's food or give it by dropper or teaspoon in the mouth.
There are a few products on the market that come in
chewable treat forms
. Follow the package directions regarding how many to give each day. many to give each day.
According to the Arthritis Foundation, studies suggest that the curcumin in turmeric helps to reduce or prevent inflammation and may be more effective than traditional over the counter medications. It does this at the cellular level by managing the signaling pathways for inflammation.
Turmeric also has antioxidant properties. Plant-based antioxidants like curcumin work to neutralize cellular waste molecules called free radicals. These waste substances damage healthy cells and contribute to inflammation in the body.
The best-known benefit of giving your furbaby turmeric is that it can help reduce chronic inflammation. But there's more. This golden spice can help with a number of diseases and conditions that your pup may be dealing with including:
Turmeric For Dogs With Arthritis
A
review
of several clinical studies suggests that Turmeric is an effective alternative to traditional anti-inflammatories in the treatment of arthritis. Removing inflammation in the joint helps to reduce pain and discomfort for your special pal.
Turmeric For Dogs With Cancer
Turmeric for Dogs With Liver Disease
As an antioxidant, Turmeric can help to treat dogs with liver disease. Because curcumin works to neutralize harmful free radicals, it helps
prevent toxic
damage to the liver.
Turmeric for Wounds in Dogs
There are
several reasons
that turmeric can be a beneficial substance to treat wounds on your furry friend. This spice has known anti-inflammatory and
antimicrobial properties
. In addition, curcumin helps to stimulate the body's wound-healing process for a more rapid recovery.
Turmeric to Manage Gastrointestinal Disorders
Many gastrointestinal disorders stem from inflammation in the gut. The anti-inflammatory properties of Turmeric show promise to help inhibit substances that cause diseases like
inflammatory bowel disease and colitis
. If your four-footed friend has gut issues, Turmeric may be helpful.
Infections of the urinary tract come from a bacterial invasion. Whether your pooch has an infection below the bladder(lower UTI), in the bladder, or in the kidneys, it's painful and requires treatment. If you're concerned about antibiotic resistance, and your vet approves, you can use turmeric as a natural alternative or in combination with other medications to treat the UTI.
Turmeric for Cardiovascular Disease
Using a turmeric supplement may be beneficial for your pal's heart health. Studies suggest the curcumin compound can help prevent fatty build-up in the arteries(atherosclerosis). Other studies suggest that this spice has other
protective effects on the heart
including possibly preventing some arrhythmias.
Not only do the anti-inflammatory properties of turmeric help to relieve some allergy symptoms, but curcumin also has anti-allergenic properties.
Studies in animals
demonstrate that this spice inhibits the release of histamines, which trigger the allergic response.
Now that you've seen many of the potential health benefits of turmeric, you may be wondering how much you should give to your pal. A recommended dosage for pups is 15-20 mg per pound of bodyweight or ⅛ -¼ tsp. for every 10 pounds of body weight per day. It's best to start with low doses when you first introduce turmeric into Fido's diet. You can work up to the recommended range once he gets used to the supplement.
Turmeric is safe for dogs when you give it in small quantities. It's even in some canine foods. As long as you stay within dosing guidelines, most pups will have no problems with this spice. However, there can be some unwanted side effects when you or your furbaby consume large quantities of this spice.
If you give your special pal too much turmeric over time, you may trigger some side effects. Potential issues include:
Black Pepper is a key ingredient to include when feeding your pup Turmeric. It contains piperine which boosts absorption of curcumin as much as 2000%. The phytochemical also has antioxidant and antibacterial effects.
Bioperine®
is a patented formula made from extracts of the black pepper plant. The unique mixture contains at least 95% Piperine. This ingredient works to help the body absorb Turmeric.
It bears repeating. When it comes to Turmeric, there's a limit. If you give your pal too much of this spice, your pup's body will not be able to absorb it, and you could cause unwanted side effects. Follow recommended dosages and consult with a holistic veterinarian to be safe.
When choosing a supplement, some of the things to look for include:
How to Make "Golden Paste" for Dogs?
So how do you give your dog turmeric? Just sprinkling the powder on the food doesn't work very well because the body doesn't absorb the spice easily. One way to boost the absorption and help ensure that your pal reaps the benefits is to mix Turmeric with healthy oils and black pepper.
½ cup organic turmeric powder
1- 1½ cups of filtered water
1 ½ tsp. Freshly ground black pepper
¼ cup cold-pressed coconut oil (organic)
Cooking Directions
Mix 1 cup water and turmeric powder in a pan.
Cook on low heat(stirring continuously) for about 7-10 minutes until you have a thick paste. If the paste is watery, add Turmeric; if it's too thick, add water.
Add the pepper and coconut oil and stir until well blended.
Allow the paste to cool.
You can store the paste in a jar with a lid for up to 2 weeks.
Add the paste to your dog's meals – start off slowly.
We recommend

¼ tsp/day for small dogs
½ tsp/day for medium dogs
¾ tsp/day for large dogs, and
1 tsp/day for giant breeds
Where was the product made?
All the products that we reviewed were made in the USA.
How long do I have to give this before I notice results?
While some dogs show results in a few days, for most it will take between 2 and 8 weeks before you see noticeable changes.
Does this contain pepper or oils for better absorption?
It varies by-products. Some of the supplements that we reviewed had black pepper, and many had Bioperine®. Most, but not all of the chews and treats also had oil like palm, coconut, or hemp oil in them. Check the ingredients for details about the product you use.
The Final Analysis - Our Top Pick
After reviewing all the products based on the criteria we mentioned above, our top pick for a Turmeric supplement is the
Vet-Virtue Soft Chews
.
This product includes both Bioperine® and safflower oil to aid absorption. Some of the other products did not have one or both of these ingredients.
The chews also have an appropriate potency to give your furbaby the proper dose. For very small dogs, the chews can be broken or cut in half to prevent overdosing. Some of the products are more difficult to divide or have limited potency.
As a bite-sized chew, these tidbits are easy to give to your furbaby. They also have a natural chicken flavoring, and customers report that dogs like them. Some of the products were not as palatable.
A bonus for this product is that it's grain, soy, and sugar-free. Some of the other products are not.
Based on a comparison of the products and the features I find desireable, I pick Vet-Virtue for my furry friends.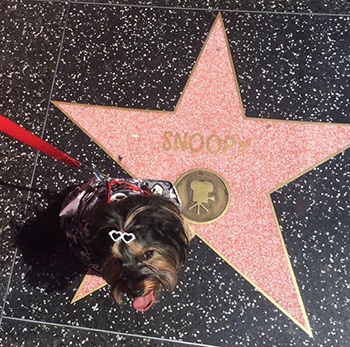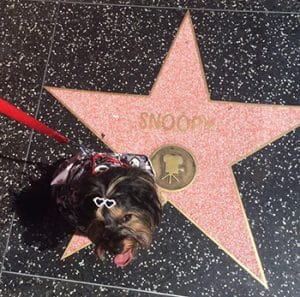 One request from Speedy
Dr. Guise put so much effort writing this blog post to provide value to the dog parent community. It'll be very helpful for me, if you consider sharing it on social media networks.
SHARING IS ♥️