How to Make "Golden Paste" for Dogs?
So how do you give your dog turmeric? Just sprinkling the powder on the food doesn't work very well because the body doesn't absorb the spice easily. One way to boost the absorption and help ensure that your pal reaps the benefits is to mix Turmeric with healthy oils and black pepper.
½ cup organic turmeric powder
1- 1½ cups of filtered water
1 ½ tsp. Freshly ground black pepper
¼ cup cold-pressed coconut oil (organic)
Cooking Directions
Mix 1 cup water and turmeric powder in a pan.
Cook on low heat(stirring continuously) for about 7-10 minutes until you have a thick paste. If the paste is watery, add Turmeric; if it's too thick, add water.
Add the pepper and coconut oil and stir until well blended.
Allow the paste to cool.
You can store the paste in a jar with a lid for up to 2 weeks.
Add the paste to your dog's meals – start off slowly.
We recommend

¼ tsp/day for small dogs
½ tsp/day for medium dogs
¾ tsp/day for large dogs, and
1 tsp/day for giant breeds
All the products that we reviewed were made in the USA.
How long do I have to give this before I notice results?
While some dogs show results in a few days, for most it will take between 2 and 8 weeks before you see noticeable changes.
Does this contain pepper or oils for better absorption?
It varies by-products. Some of the supplements that we reviewed had black pepper, and many had Bioperine®. Most, but not all of the chews and treats also had oil like palm, coconut, or hemp oil in them. Check the ingredients for details about the product you use.
The Final Analysis - Our Top Pick
After reviewing all the products based on the criteria we mentioned above, our top pick for a Turmeric supplement is the
Vet-Virtue Soft Chews
.
This product includes both Bioperine® and safflower oil to aid absorption. Some of the other products did not have one or both of these ingredients.
The chews also have an appropriate potency to give your furbaby the proper dose. For very small dogs, the chews can be broken or cut in half to prevent overdosing. Some of the products are more difficult to divide or have limited potency.
As a bite-sized chew, these tidbits are easy to give to your furbaby. They also have a natural chicken flavoring, and customers report that dogs like them. Some of the products were not as palatable.
A bonus for this product is that it's grain, soy, and sugar-free. Some of the other products are not.
Based on a comparison of the products and the features I find desireable, I pick Vet-Virtue for my furry friends.
Top 6 Turmeric For Dogs We Reviewed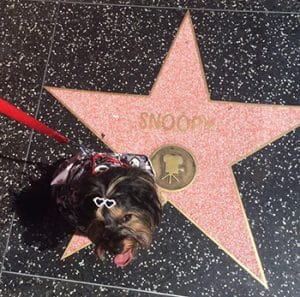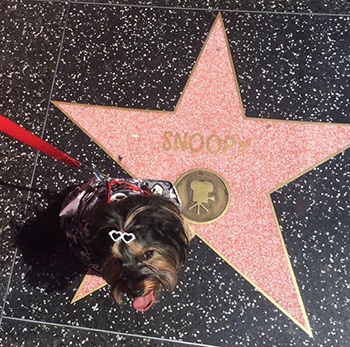 One request from Speedy
Dr. Guise put so much effort writing this blog post to provide value to the dog parent community. It'll be very helpful for me, if you consider sharing it on social media networks.
SHARING IS ♥️