When you want to take your pooch with you but don't want to use a leash, try using a dog sling. This will not only keep your pup safe, but it will also make carrying them much easier on the both of you. However, the market is full of dog slings. How are you going to choose one that is best dog sling for your dog needs?
To get started, first we are going to share with you our top picks for the dog sing:
Timetuu Pet Sling Carrier
This dog sling is good for both dogs and cats from eight to 14 pounds. It is very stylish, comfortable, and it adjusts to fit anyone no matter how tall or short you are. The opening is 26.4 inches long and 19.2 inches wide. The inside depth is 16.1 inches deep and it is 12 inches wide at the bottom. It is machine washable, reversible, and comes in three different colors. The wide shoulder strap is very comfortable and does not slip around. As a bonus, this one has a waterproof storage bag to carry your dog sling when you aren't using it.
The Timetuu is well-made of a polyester and cotton material and seems durable for even the tuff-est pups. With its double-stitching and metal rings, you can be sure your pup is secure in there as well as comfortable. The snaps are metal and keeps your pooch snug while letting them stick their head out to see the world. For extra safety, this dog sling has a clip to attach your dog's harness, so they do not fall or jump out. There is even a zipper pocket where you can put treats, poo bags, or other valuables. And finally, it has a 90-day risk free guarantee.
What We Like:
The snaps are better than a zipper
It has a zipper pocket for carrying treats, poo bags, or your cell phone
Comes with a waterproof carrying bag
It is guaranteed for 90 days

What We Don't Like:
It costs more than the others
Alfie Pet - Chico Reversible Pet Sling Carrier
The Alfie Pet – Chico Reversible Pet Sling Carrier is fur-fect for any pooch up to 12 pounds. It is also great for cats, rabbits, and even pigs and chickens. Whatever pet you want to carry, this sling can do it. It has six different colors and styles so you can get whatever you like, and they are reversible and machine washable to boot. The inside is about nine inches in depth and has a safety collar latch to hook to your dog's harness. This keeps your pupster from falling or jumping out.
It is made of a comfortable and cozy polyester and cotton fabric that dogs seem to love. Maybe because of how soft it is. This sling is also very versatile as you can attach the safety collar latch in two different places depending on your pooch's size. And the strap is fully adjustable so you can wear it well no matter how tall or short you are. However, there is no pad at the bottom to support your dog and it is very deep so you will need to pad it with a blanket in order for your canine kid to be able to see out. Also, the loops that help it adjust can be uncomfortable on your shoulder.
What We Like:
It is cozy and soft
The strap is adjustable
It comes in many colors and styles

What We Don't Like:
No supportive pad at the bottom
The metal loops are uncomfortable on your shoulder
Very deep so you have to pad it with a blanket or pillow
iPrimio Dog and Cat Sling Carrier
With five different reversible color choices, the iPrimio Dog Sling Carrier is pawesome. Also, you can get more than one if you cannot choose the color you like best because this is the least expensive one on the list. The cotton and polyester fabric is both thick and breathable so your pupster will be comfy and won't overheat. It is fur-fect for any dog, cat, bunny, etc. up to 12 pounds. In addition, there is a security clasp to attach to your dog's harness to stop them from falling or jumping out. However, there is no closure to keep your pup inside.
The dog sling is 26 inches long, 20 inches wide, and 14 inches deep but the strap is not adjustable so it may hang low on your hip if you are short. It is machine washable like the others and the design is very durable and well-made for being the cheapest one. Also, it has a pocket, which only the most expensive one on this list had besides this one. And the best thing is that it is 100% guaranteed no matter what. They will refund or replace your purchase with no questions asked.
What We Like:
There are five different color choices
It has a pocket in the strap to put treats or other impawtant things in
It is 100% guaranteed for life
This one is the least expensive

What We Don't Like:
You cannot adjust the strap
There is no pad in the bottom to support your pup
It does not have any kind of closure
FurryFido Adjustable Pet Sling
The FurryFido Adjustable Pet Sling is very stylish and well-constructed with thick material and triple-stitching. You do not have to worry about your furbaby making holes in it with their feet. There are six colors and styles and they are reversible. You also will not have to worry about your canine kid jumping or falling out because there is a safety collar clasp to keep them in. This is great for those poochies with the desire to flee.
Another plus is that it is adjustable, so it fits no matter how short or tall you are. And the four-inch padded strap is very comfortable and does not slide around. The sling does not have a padded bottom so you may want to put a pillow or blanket in there for support. Dogs do not like to feel like they are going to fall out the bottom. There are also no snaps or zippers to keep your pup snug as a bug in the rug. But dogs love how comfy and soft it is so that is a big plus.
What We Like:
It is soft and comfy
Fully adjustable strap

What We Don't Like:
It costs more than most of the others
There is no closure
Does not have a padded bottom
TOMKAS Small Dog Cat Carrier Sling
The TOMKAS Small Dog Sling is a super thick and comfy cotton and polyester material that makes your pooch feel snuggled and you feel comfortable. It has a security lock collar strap that is long enough for your pup to lay down if they want to. But it is short enough to keep them from falling or jumping out. In fact, this safety feature can be adjusted to fit your dog perfectly. This adjustable loop is also what makes the size of the opening, which is convenient as well as smart.
There are 10 different styles and color choices and they are reversible, and that is more than any of the other ones I saw. The measurements are 23.6 inches long and 11.8 inches high and fits pups up to 10 pounds comfortably. However, there is no pad on the bottom to support your doggo and there is no way to adjust the strap although it says it fits anyone from five foot to over six feet.
What We Like:
There are many color and style choices
The collar strap is adjustable and has a security lock
Cozy and comfy material

What We Don't Like:
It is not adjustable
There is no support pad on the bottom
i'Pet® Hands-free Reversible Small Dog Cat Sling Carrier Bag
The I'Pet dog sling is a fantastic choice if you like comfort but do not care about having different styles to choose from. Although it is cute, there are no options in color, so you only get one choice, which is gray. However, it is reversible, and the other side is black with white polka dots, which is cute. There are no snaps or zipper on the top to help keep your pup inside, but it does have a collar strap with hook to attach to your pooch's harness to keep them from jumping or falling out.
It is a soft fleecy fabric that is a polyester and cotton blend and it is machine washable, which is wonderful. However, all the dog slings I found were also machine washable, so this is not really an individual benefit. There is also no pad at the bottom to support your canine kid and so they will just sink to the bottom if they are short. Another thing is that it is not adjustable at all. If you are shorter than 5'5'', it is going to hang on your hip quite a ways. However, dogs seem to love it and snuggle right in.
What We Like:
The fabric is soft and snuggly
It is affordable

What We Don't Like:
It is not adjustable and is too long on dog parents under 5'5
No support on the bottom
There is no closure at all
Only one color choice
This is our choice for Runner-Up Best Budget Pick because although it does not have many features like closures and a padded bottom, it is soft and cozy, so dogs love it. It only comes in one color choice and is not adjustable, but it is very affordable.
Dog Slings are Great for Anyone Who Has a small Dog
Believe it or not, many people still have no idea what a dog sling is! Although they have been around for a number of years, they are just now trending for some reason. Maybe more people have dogs. Maybe it has something to do with social media and internet shopping. Whatever the reason, there are going to be certain things that you look for when choosing the best dog sling for your furbaby:
When you are going to be out and about, how can you bring your pooch along for the fun without dragging them around on a leash? Some places just are not safe for having your pupster on a leash. For example, your little pup may get stepped on in a crowded mall. And if you have a little dog like a Chihuahua or Pekingese, you know their little legs get tired trying to keep up with us humans.
Using a dog sling can be the fur-fect answer for these situations. You can rest assured that your fur buddy will be safe and sound right there by your side at all times. This is especially important if you have an elderly dog or if you are in a park or another area where there may be other animals. It can also be beneficial if your pooch is sick or injured.
This is a good question and it can be hard to determine whether your dog is comfortable or not since they cannot talk. However, we know our poochies and can tell when they are unhappy or uncomfortable, right? This is another reason to read reviews like this one. It is impaw-tant to know that someone who loves dogs as much as you love yours did some research to answer these questions.
It is best to get a breathable fabric like fleece, cotton, or polyester. A blend of these fabrics is the best bet for everyone. You want it to be warm but not too hot. There are some that have mesh to keep your pup cool if you live in a hot climate. Look for one that is well-made and have a lot of good reviews as well as reviews that are not so good so you can learn about the bad points as well. No sling is perfect, so you do want to learn the downside of each sling as well.
No matter which dog sling you get, you have to make sure it is safe. All products on the market can be dangerous if used improperly so it is best to read the instructions on anything you buy. It may look simple but rather than just tossing your pup in and hanging the sling on your shoulder, take the time to be safe. That being said, there are some basic things to remember to keep your pupster safe.
Removable Pads: Many of the good slings have a pad at the bottom to support your canine kid. Make sure it is thick enough for your dog.
Closures: Whether it is a zipper, snaps, or Velcro, your dog sling has to have some kind of closures. Zippers are the most common, but they can be dangerous for pups with long hair as it tends to get stuck in the zipper.
Adjustable Straps: If the sling does not fit you properly, your pooch is not going to be safe. Make sure you can adjust it to your size.
Collar Clips: This is possibly the most important feature to keep your dog from jumping or falling out of the sling. Even though it is called a collar clip, it is best to use a harness to protect your pooch from neck injuries.
Most dog slings are adjustable but some of them are just not suitable for tiny tots like teacup poodles and mini dachshunds. You have to make sure your little one is not going to fall out or be completely covered so they cannot see what is going on. Some of the dog slings on the market say that they are good for small dogs, but you should check the reviews because some just will not work for your petite pup.
Get a tape measurer and get your dog's specs. The height of the sling should come up to about their shoulders and they should be able to sink into the sling without disappearing or falling out. The sling should also be comfortable for you. Make sure you get one that is adjustable to fit you, so it distributes your pooch's weight evenly. You don't want to end up with a bad back.
There are other choices besides dog slings, of course. Another paw-pular way to carry your pup is with a doggy backpack. The choice is really a matter of opinion and comfort. It is a personal choice as you may not like having your dog behind you rather than in front of you. However, a backpack can be better for larger pooches and it is easier to carry.
This is also an excellent choice for activities where you need to use your hands a lot like biking or boating. No matter which one you choose, never leave your dog unattended in the sling or backpack and make sure they do not get overheated.

With every product, there are certain questions that we always seem to want answers to, and we want to help answer them for you. Here are some of the questions we found customers asked about the dog sling:
What size should I get for my pup? As we answered above, most dog slings are adjustable, and some come in dif-fur-ent sizes. However, you can find the measurements on most of these products that tell you whether your pup will fit. Since all dogs are different, you may have to try a few before you find the one that is furfect for your furbaby.
Can I wear the dog sling on either shoulder? All of the dog slings are different, but you can change shoulders no matter which one you get. It may be more comfortable on one than the other but if you get one of the adjustable slings, it should fit fine no matter which arm you choose.
Are dog slings waterproof on the inside in case my pooch has an accident? Although none of the ones we reviewed were waterproof, they all seem to be machine washable so accidents should not be an issue.

Our Verdict on the Best Dog Sling for Your Pooch
Without a doubt, the
Timetuu Dog Sling
is the clear winner in this review dog slings. With three color combinations, a fully adjustable strap, and machine washable cotton and polyester blend, you do not mind spending that extra few dollars. It pays off in the relief it gives you knowing that your pooch is safe with such a durable design and a safety collar hook to keep them from falling out. The others are nice but this one is made tough and double stitched.
This is also the only one that has a closure and snaps are better than a zipper for keeping your pup in there without accidentally getting their fur stuck in the zipper. You also get a free waterproof carrying bag for when you are not using the sling. The zippered pocket is also great for your cell phone or maybe some treats for the both of you. There is only one other one with a pocket and it is small and not zippered. And it has a 90-day warranty. You just cannot beat this one!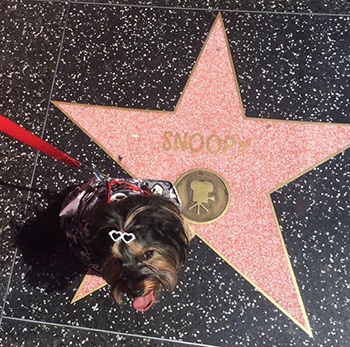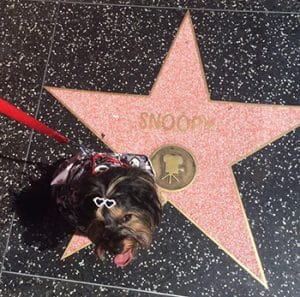 One request from Speedy
Patricia Oelze put so much effort writing this blog post to provide value to the dog parent community. It'll be very helpful for me, if you consider sharing it on social media networks.
SHARING IS ♥️