Helping your dog get up and go.
It can be heartbreaking and backbreaking when our canine companion is having a hard time getting up and walking. This happens for many reasons that I will delve into and it may be short term or permanent. A dog lift harness is an excellent way to assist our canine companion in need. There are different types for different purposes and I'll run through the reasons, the needs and the products that will help assist you to improve your dog's quality of life.
At the beginning of this guide, we'll share with you our quick picks:
Best for a Simple Lift Harness
Best walking support lift sling
Best Dog Rear Lift Harness
The Best Top 17 Dog Lift Harnesses Reviews
This is a good basic sling. It's machine washable which can really help with post-surgical patients if they have a wound that might get discharge on the material. The sheepskin inner lining will help avoid sores or pinching with occasional use. For dogs that need an occasion assist getting up or recovery from cruciate (like human ACL) surgery it's a good product to decrease you dog's pain and ease the strain on your back.
Being thin and light weight this sling can easily be stored in a car or hung up in the house out of the way so it's on hand when you need it.
This type of sling can be used for front or rear leg issues. It would be good to keep even if you have it for your dog's temporary surgical recovery.
A benefit of the sling style post-surgical is that there isn't a lot of manipulation to get it onto the dog. You simply slide it under them. Most dogs will quickly learn when you do this that it's time to stand, so be ready to take the weight once you have it under your dog. This sling is thin and will slip under the dog quickly and easily.
What we like:
Lightweight for easy portability
Washable means easy to keep clean for surgery patients, or pee accidents
The thin band may be easier to slip under big dogs.

What we don't like:
The narrow width can be uncomfortable with frequent use.
The handles are not adjustable so if the height doesn't work it can't be changed.
The Woof On The Street...!​

One user states:
"Simplicity is best … No plastic or metal adjustment rings to push or pull on my fingers or palms … It's super lightweight."
A user that was not as satisfied says,
"Loved the fur liner for comfort but it ended up slipping on my dog's fur (double-coated breed) and was useless for helping me to support him getting in and out of the car."
SGT KNOTS support harness with sheepskin
The handle straps on this sling are a thick durable nylon and the length is adjustable in addition to coming in multiple sizes so this helps with owners of different heights to avoid back pain yourself.
The sheepskin like cover is a 360 wrap around so there won't be any localized irritation from the edges cutting into the body if you have a really heavy pet. I like this feature if you will be using it many times a day.
The sling is machine washable so there is a way to deal with those occasional pee accidents and just cleaning in general.
Simple design makes it quick and easy to slide under your dog and use whenever needed.
What we like:
Extra padding for bigger dog comfort.
Adjustable handles make it more versatile
Washability is good for maintaining overall cleanliness
Lightweight portability makes it more convenient to have it when you need it.

What we don't like:
In some dogs the heavy padding can cause slipping.
Some clients found the sizing recommendations confusing.
The Woof On The Street...!​

One user states:
A user that made good use of the product says:
"Bought this sling to help my 85 lb German Shepherd/Chow get down the two flights of stairs at my apartment after his CCL (ACL) surgery and it worked great! We had tried a different sling we bought and even a towel that was suggested by the vet and they only made my dog more nervous and hesitant to go down the stairs. This sling is SO soft and fluffy and my dog was much more comfortable and the straps are adjustable and make it really easy to take a little weight off for him!"
A user that had some trouble with the products says:
This might work for a sturdier dog, but for my thin Labrador, it didn't work especially for trying to help him walk down the stairs after one leg amputation. The sling would slide off and actually became more of a hazard."
Labra canine sling with adjustable straps
This is a wider strap that is geared toward larger dogs. It comes in an XXL size that is designed for dogs over 100 lbs. The XL is 9.5 inches wide on the strap. It is still a thin sling so it would slide under your dog easily.
The inside is fleece-lined to improve your dog's comfort. This is important with repetitive use.
The straps are adjustable so ideally, you can stand up straight while using the sling, taking the strain off your own back. You'll really appreciate this after a few days.
The price range is reasonable for a heavy-duty support.
The sling is lightweight and portable which is great if you will be taking your dog with you in the car.
Unfortunately, the company does not say it's washable.
What we like:
Wide and soft comfort strap will be easier on most big dogs.
The adjustable handles are good for the owner's back.
For size and durability it's in a reasonable price range.
Lightweight and portable making it easier to keep on hand so you have it when you need it.

What we don't like:
Not designated as washable.
It can be slippery causing it not to stay in place on the belly where you want it.
The Woof On The Street...!​

One product user feels:
"My 110 Labrador has arthritis and has great difficulty climbing stairs. He's too big for me to lift and it is heartbreaking to see him struggle on the stairs. He wants to sleep upstairs with us, not alone downstairs. This sling has allowed me to help him without hurting myself by trying to lift him. It seems to make him feel more stable and allows him to climb the stairs with less pressure on his hindquarters. I only have to lift him a little as the sling allows him to continue putting weight on his front legs, while helping take weight off his back legs. I bought the largest size and it just fits him."
One consumer had this concern when trying to use the sling:
"If your dog needs this for any more support than STRICTLY aiding in their getting up then save your money for other options that will help more. My mother's 98 lb chocolate lab mix had sudden hip issues after a fall. I saw the picture and thought it would be perfect for him. It wasn't nearly strong enough. The material is thin and flimsy. It wouldn't stay in place and kept sliding over his penis which made it harder for him to use the bathroom. Once weight is put on this it slides together creating a thin and uncomfortable rope around their abdomen. DO NOT buy this for a larger dog with hip issues, especially if they're a barrel chested dog…and all dogs compensating for bum hind legs develop a barrel chested body."
Love Pets Dog Lift Support Harness
This is a nylon sling with fleece lining.
This sling is sized for medium to large dogs, topping out at about 75 lbs, so no good for the really big guys.
The ten-inch wide strap will sit well on the underside of most dogs.
This is a lightweight and easy to roll up product.
This sling has a snap on the handle, so it may decrease slipping but it makes it that much more important to get the correct size.
What we like:
The company provides a photo measurement chart to assist you.
Lightweight and easy to carry or store.
Slim design is easy to slide under your dog.

What we don't like:
It's more fitted so this could be a problem if the measurements are not correct.
This won't work for very large dogs.
The Woof On The Street...!​

A pet owner that had good luck with this says:
"Works very well for an older Lab with very bad hip dysplasia and osteoarthritis. Provides her with enough lift and support on her hind legs to extend her walking days a bit longer. Uses Velcro and hand straps. Easy to put on her and take back off. No clasps or buttons, except for a little handle it came with to keep the handle together, but that is optional to use."
One user who had some trouble with it says:
"Very helpful getting my dog (14 yr. yellow lab) Downstairs and helping her up. But when she had to go to the bathroom with it on She falls down and can't get back up. Unable to squat with it on. Even though it's easy to put on and off its more work to do it then just holding her back end with my arms"
AMZ Pets Dog Lift Support Harness.
This is a sling-type harness that rolls up tight so it's easy to store and portable.
Machine washable makes this an easy sling to keep clean, which is very important for your dog's wellbeing.
This sling comes in sizes for all dogs, potentially up to 200 lbs, but the girth (circumference around the dog) is really the size factor. Additionally, you have to remember you'll be doing the lifting so that might keep you from lifting a dog that big.
Adjustable handles mean you can stand up straight while walking the dog to save you from your own back issues.
The company provides a strong guarantee of money back or a new replacement if you aren't satisfied with the product.
What we like:
Sized for very large dogs.
Machine washable for good hygiene
Clear instruction manual.

What we don't like:
Male dogs pee on it in most situations.
In deep-chested/narrow waste dogs it tends to slip.
The Woof On The Street...!​

Some pet owners feel this sling is really great:
"This sling is idiot-proof. Took 2 seconds to adjust, very easy to size, and doesn't get in the way. It's helping my dog hobble around and still use his back legs as much as he can. (This sling will only help if the problem is with the dog's back legs.)

My only suggestion when buying this is, depending on the circumstance, you might want to buy 2. Given the placement of this (or any) sling, the likelihood of it getting peed on is very high. This particular sling dries off very quickly, which is great, but it may require frequent washing."
One pet owner had some frustrations with the sling:
"The sling is well made and works fine in theory, but it's a little awkward to use because of the Velcro. Since I only wanted to use it for a minute or two at a time, it's cumbersome to take the time to wrap the harness around my dogs abdomen, fasten the Velcro, take him outside, and unfasten the Velcro and remove the sling in order for him to urinate. I suppose if you needed to use the sling for longer periods it would be more effective.
Slings that are full wraps
This is a full wrap-around sling that helps to give a dog a lift into the car.
It does not have a long handle and is not designed for walking. This would really strain your back.
It would be fine for lifting if your dog just needs help getting up but not with walking.
This is sized for medium to large dogs, so not for those mini dogs with back issues.
If the girth of your dog's chest is more than 33 inches it won't fit due to this being a full wrap with closures.
What we like:
It's a secure lift device.
The wrap around decreases slipping.
It's made of good, sturdy material.

What we don't like:
Sizing can be difficult
It's not helpful for walking.
The Woof On The Street...!​

One happy client had this to say:
"I bought this, because our almost 14 year old Standard has a problem getting into the car because of arthritis. He still loves getting groomed, but it was difficult hauling him into the car, until I bought this PupBoost lift harness."
One pet owner had these concerns:
"Loved the concept to be able to assist our dog but we have a large golden retriever with long hair. The harness fits around his chest & middle area fine but it slides around too much because of the hair. He lost the use of his back legs and was dragging them making it difficult to help him around stairs. It is helpful to be able to pick him up into our car though."
Fur E. Frenz Dog Lift Harness
This sling is made for large and extra-large dogs.
Being machine washable makes the maintenance of good hygiene easier.
Adjustable strap length helps keep your back in shape when using it for walking.
This sling is in the lower end of the price range for these products.
A quilted design with no-slip grips on it helps keep it in place, though if it slides the grips can irritate the skin a bit.
What we like:
No slip grips
Machine washable
Value priced

What we don't like:
On some dogs this will slip and the gripping design can cause skin irritation
Does not perform well for dogs walking downstairs due to slippage.
The Woof On The Street...!​

Some pet parents felt it really improved their dog's quality of life:
"Our old Golden Retriever was unable to walk her last weeks and the harness sling enabled us to make her last days more comfortable for her and for us. It gave her some dignity to be able to go outside. Highly recommended, worth every penny and have recommended it to friends. Size large was perfect for a 60 pound dog and would probably fit a larger dog as well."
Some pet homes had concerns with the ability of this sling to handle heavy dogs:
"This sling is not wide enough to help large or weighing more than 75+ pound animals (dogs) with a lift assist. The sling only offers small section of lower quadrant coverage for the back legs. The straps are not made to support the weight of a truly large animal (110+ pounds). The large would be suitable for a lift assist for animals less than 50# who do not need to be secured by the Velcro wrap."
This sling is designed for small to large dogs but not the really big kiddos, so parents of dogs like St Bernard and Mastiffs can go ahead and skip on.
Machine washable means easier hygiene management.
The handle length is not adjustable which can be an issue depending on your height and your dog's height. This really makes a difference if you want to use it for walking and not just potty time.
With a roll-up design it is very compact and portable.
What we like:
Compact portable design
Machine washable
Very reasonably priced

What we don't like:
For dogs with a wide chest and narrow belly it's likely to slip and bunch up.
Multiple clients found that the size chart was not as accurate as other brands.
The Woof On The Street...!​


One happy pet parent really felt this sling gave the support needed for mobility:
"Game changer for my arthritic 12 year old lab. Before I bought this I was using a towel to support her arthritic back legs. It hurt my back and didn't work very well. This product is comfortable for both of us. I can give her the extra support she needs (especially squatting to do her business and on stairs) without hurting my back and she can still do some so she's not losing all of her muscle mass!"
This pet parent discusses some of the slippage issues:
"I ordered this sling to assist our 13-year old blind/deaf/arthritic dog manage the stairs. The size chart was a bit off for our dog, but the customer service was excellent in helping us find the correct fit. The sling works great going up stairs, but slips toward the dog's hind quarters going down stairs or if the dog walks ahead of us. I suggest adding a Velcro chest strap to make the sling more secure."
Adjustable handle straps on this sling make it easier for owners and dogs of different heights to make it work, especially if you want to do more walking than just the back yard. Or if you live on a large lot and your dog just has to potty in the back corner.
The full wrap design is more secure from slipping than some of the other slings.
Machine washable helps make cleaning easy.
The company promotes a stress-free return policy with no shipping charges which is great because with all the different body type our dogs have some things just won't work for everyone.
What we like:
Easy clean
Full wrap to decrease slipping
Triple layer design provides comfort with decreased slipping.

What we don't like:
Hard to support the back end for the male dogs to pee.
With the full wrap design it may not fit somebody types as well. Especially dogs with lipomas ( fat masses)
The Woof On The Street...!​


A pet parent feels this product gave her dog back quality and freedom:
"My princess loves it. She can run with the harness and it doesn't hurt her. It's awesome to see her enjoy being outside, it brought tears to my eyes. Love it and would recommend it to anyone else who has an overweight dog or a dog that is recovering."
Some pet parents feel that this is not as good for back leg support as other products:
"This is a good product but my needs were for something that provided more focused support on the back end/legs."
Petetpet Dog Lift Support Harness
This is a full wrap-around design and is not made for very large dogs so be sure to really check the size charts before considering this purchase.
Adjustable straps help with pet parent back pain from bending over which makes it better for walking in addition to lifting.
Machine washable for good hygiene.
Heavy-duty oxford material provides durability.
Convenient roll-up storage design helps with portability.
What we like:
Adjustable straps for height management.
Machine washable for easy cleaning.
Durable material.
Portable roll up design.

What we don't like:
Not sized for very large dogs.
Not a good support for a lot hind leg activity, walking and such.
The Woof On The Street...!​

A happy pet parent feels that this product helped improved the quality of life in multiple areas for their dog:
"This was very helpful for my 80-pound dog as he became weaker. It was easier for me to safely lift him, less stressful for him to stand up, and easier for him to navigate the stairs. Overall, it improved his quality of life."
Some people find that it's not the best fit for active walking:
"Fit was ok and good if you carry dog and then help stand. Not too stable when trying to walk however."
My Busy Dog Lift Support Sling
This is a full wrap design that is made for both front and some rear-end issues. This is still a simple support sling design so it goes on fairly quick and easy but has some extra added security if you are doing more than a quick potty trip.
Adjustable straps to help save your back if you're going to be doing much walking with this sling.
The sizing chart creates some confusion for some parents so take some time working this out.
There are some slipping issues on dogs that have a large chest and tiny waist that would make it not work as well for rear leg issues in that body type.
What we like:
The full wrap may be more comfortable for some dogs.
The adjustable handles help with our backs when walking.
It's quick and simple to put on for most cases.

What we don't like:
The sizing chart was confusing to some folks
It is not a good fit for dogs with a tiny waist.
This is our top pick for walking support lift sling.
The Woof On The Street...!​

A happy parent found that this sling offered great support for both them and the pet:
"My 11 year old female dog tore her CCL and had TPLO surgery. She is 80 lbs and trying to take the weight off her rear leg using a towel was very uncomfortable and strenuous. I immediately ordered this harness/sling and it was a lifesaver for my back. It made it so much easier on me and on her too. It is very well made and easy to put on …"
Another pet parent struggle with the fitting on their dog:
"This harness is just OKAY. My Pittie is about 80 pounds, and she tore both of her ACL's. I got this harness after her first surgery to help support her while going up the stairs (since I live alone and don't weigh much more than she does). But, the harness rolls up uncomfortable when placed under her, which made the whole stairs ordeal more dramatic than it needed to be"
Adjustable straps which are really great for people of different heights as well as dogs of different heights.
Leash attachment will really help with improved control while walking and decreased backward slipping when going downhill or stairs.
Machine washable, which really matters when it comes to pet products.
Corduroy lining that is soft against the skin for your dog's comfort.
A cutout on pad to better accommodate male dogs, though this doesn't resolve the issue of peeing on the padding all the time.
One of the more expensive designs.
What we like:
Cut out for male dogs to minimize pee contamination
Leash attachment to make easier walking.
Adjustable straps for less owner back pain.

What we don't like:
Nothing holds the sling in place if the handles are dropped.
The adjustability of the handles was not adequate for all pet/owner height situations
The Woof On The Street...!​

A pet owner found this was a great harness for negotiating stairs:
"This has given a big old golden retriever new life! It has made it so much easier for him to go up/down stairs–necessary in our home in order for him to go outside."
Despite the cut out some owners still struggled with male dogs peeing on the sling:
"Although the product is well made and sold at a fairly good price this does not work so well for my dog as it makes it hard for him to urinate. Several times he has made a mess of it. I do use it around the house for movement from room to room but it is a no go for outside use."
This sling sits more in the center of the dog's body and provides general lift support so it may not be as good for dogs with severe back end weakness.
This sling has a chest strap to help limit slipping especially for going downstairs.
The full wrap-around design gives some security but you do have to be more careful with fitting the size.
Adjustable handles make it more comfortable for walking.
Many customers found the chest strap to be too big/long to be effective.
Poor, small handle made this uncomfortable to some folks hands.
It is not machine washable so hand washing may be a factor in deciding if this is the right product for you.
What we like:
Adjustable handles for walking.
Wrap around security.
Chest strap to decrease slipping.

What we don't like:
Poor fit on dogs with barrel chest or tiny waist
Chest strap too long to keep it in place on some body types.
The Woof On The Street...!​

This sling is well built, one client says:
"Got the extra-large for my aging blue tick hound-boxer mix because he looks more like a sausage. Fits him well, goes around his waist and fastens securely. My husband actually lifted him off the ground to test the strength of the handles. It's very secure. Will be used primarily to get him up and down the steps of our deck."
Some clients found the fit poor if the dogs had a big chest/belly size difference:
"they did not account for the chest being bigger then stomach and it just doesn't fit right because of this and my dog hates it."
Dog Support Harness by Pet Friendz
Full wrap-around sling with a buckle, adjustable closure will improve security when the harness is properly fitted.
Machine washable which really helps with pet hygiene.
Front strap for less slipping while walking on grades which can be really helpful for things like going to the park for a walk.
You may be able to leave on for longer periods of time which could help with pets needing constant assistance. The decision to leave it on depends a lot on how the dog feels wearing it. Always be sure to remove it and check regularly for irritation points.
Adjustable handles help with walking and saving our back muscles.
A low price point relative to a lot of other products make this a good consideration.
Good guarantee on customer service which is really important with a fitted pet product. We all do our best but sometimes they just don't fit right.
Very big dog sizes are available but remember, you are doing the lifting. How much weight can you manage?
What we like:
Machine washable
Warranty is strong
Low price point
Chest strap design

What we don't like:
Repeated reports of chest strap breaking
Not fully adjustable
Less hind end support
The Woof On The Street...!​

A very satisfied owner felt like the quality and adjustability was right on the money:
"I put the harness on her and the extra assistance is perfect! The harness material is sturdy. It is NOT difficult and it DOES bend around the dogs body without a problem. I love it."
Repeated concerns were expressed about the strength of the chest strap and the total fit:
"This harness has a clasp closure which I like, but because it is a single strap the harness would slip around. I bought some Velcro and applied it –problem solved.
The other part I really liked was the strap around the front because I need to help my girl down the stairs. Well, today, after only 4 months of use, the front strap broke while I was helping her down the stairs"
This is fit like a jacket, if your dog hates clothes this would not be great but if your dog is used to sweaters and jackets they would likely adapt to this very well.
Multiple handle attach points for different areas of support which can be awesome for going from stairs to car, to walking.
Better with male dogs as far as allowing them to pee, though nothing is perfect in this department.
Adjustable handles to make walking more comfortable for both of you.
Mid to upper price point to consider for the budget.
Hand wash which may or may not be a concern for you.
Very big dog-sized are available so check the charts.
What we like:
Jacket style design may be easier in some cases.
Variable hand attachments for different purposes.
Adjustable handles for walking.

What we don't like:
Hand washing may be cumbersome.
One of the higher-priced designs.
The Woof On The Street...!​

Owners found this was more comfortable for their dogs, good support:
"My dog is NOT thrilled to be wearing this, and will have to figure out how to walk with our support. BUT. I was able to carry him downstairs to go to the bathroom, and he didn't hate it. He has nipped at me before for trying to pick him up, so this is quite the improvement. Plus it did not hurt him what I carried him, nor does it hurt to wear it. (He has osteoarthritis)
This is all from a 13 year old aussie/collie mix at 47 pounds. It was also easy to carry him with the weight distributed like it was.
Would highly recommend for pets with mobility issues"
Some owners find this can be hard to get on:
"This harness is great…once you get it on. To get the dog's legs through the holes, he was stepping all over other parts of the harness so I couldn't adjust or move it. You have to actually lift each of his legs through the holes (if he has balance to do so); meanwhile the rest of the fabric was under his feet so it was an adventure getting it on. You might be able to roll up the back while getting his feet through but too much trouble for me. Once the harness is on, it is great at helping lift the pet up or down stairs."
Dog Lifting Aid by Petsafe
Full body harness, can stay on. Can be separated into rear only and front only, but they don't stay on themselves. This is really nice for a dog that has weakness in both the front and back end. The full body support also does a better job in the back end than the simpler designs.
A higher price point than most of the products that I've seen.
Padded loops are machine washable which helps a lot with hygiene.
Protector pad for male dogs that might make the peeing issues more manageable.
No walking handles so this is really for dogs that need a lift assist but then can get about on their own.
What we like:
Excellent full body support
Most parts are machine washable.

What we don't like:
There are no walking handles.
The Woof On The Street...!​

Durable and effective:
"This harness has worked flawlessly for my German Shepherd daily for over a year. It outlived my dog. The only thing I did to improve the harness was to add foam padding to the straps that go around the back legs to prevent wear on his skin. I used soft foam insulation used on water pipes, which you can get at any Lowes or Home Depot. On top of the foam I added lamb's wool used to cover steering wheels to add softness. He used this daily without any wear to his skin!. GREAT HARNESS. It still looks like new after a lot of use. and daily long walks when his back legs were completely not working.
One parent expressed concern about the back leg attachment. :
"My biggest complaint: the rear lifting panel has pivot pieces to attach the leg loops. To disengage the leg loop, you push the swivel piece and then lift up. What may seem like a good idea to have a piece that is more flexible to movement turns out to be a major flaw. If the dog is lying down and moving just a little bit, the pivot piece may open up. Since you can't see it while the dog is lying down, you will try to lift up the dog with one leg loop no longer attached! This has happened 3 times. I was able to fix this issue with strips of Velcro. Now the swivel piece is secured and cannot open on its own."
Walkin' Rear Lift Mobility Harness
This is designed specifically for secure back end support. If you have a dog with severe or only back end issues this harness is a really good option. This works better for male dogs that need support when it's potty time.
Adjustable walking handles make this useful for a dog with rear-end weakness or neurologic disease that has affected the rear end-use, but still has the get up and go to want to take a walk.
Machine washable makes it good for hygiene.
Excellent customer service reports which means getting proper fitting and use is much more likely.
With the leg loop design it is always really important to check for rubbing areas or sores. Dogs can be very eager to get moving and ignore the discomfort so you have no idea if you don't look.
What we like:
This is one of the best designs for male dogs to pee with support.
The walking handles help the dog get more exercise.
Machine washable helps maintain hygiene.

What we don't like:
Watch for rubbing from the straps.
It's one of the harder ones to put on if you're in a hurry.
The Woof On The Street...!​

One of the better harnesses for potty time:
"He has no issue urinating or defecating with it on, in fact, it brought me great joy to see the relief he got from 3 big poops in about an hour. He did get a little on the edge of the harness, but I've since adjusted it a little tighter. It can still get a little dirty, but it's easily washable."
Some folks found it tough to put on:
"I don't like it but mainly because it simply doesn't meet our needs, it may serve another situation quite well. My 14 year old Lab has severe back end weakness as a result of Cushing's and just trying to get this thing on her is a nightmare. If the leg openings were to somehow unfasten rather than have to be slid on like underwear it would help A LOT but her lack of ability to cooperate makes this a non-starter."
How might a dog lift harness help your dog?
If our canine companion has trouble getting around due to age or injury we all feel that pain in our heart watching them struggle. In many situations, a dog lift harness will make them experience less pain and have a little fun moving around.
Different harness types will help with the variety of problems that our dog's experience. It's important to evaluate what type of problem you are trying to resolve in order to pick out the right type of harness. I'll go through some of the concerns for you.
What is a dog lift harness?
Really we're talking about anything that we use to help your dog get up. This could be as simple as a sling, such as a bath towel wrapped under the belly.
Commercial harnesses are much more comfortable for both you and your dog. This is really important for long term usage.
The harness will help you lift your dog who is struggling due to chronic degenerative pain (arthritis for example) or injury.
I think the biggest advantage to a harness is when the correct one is selected you can avoid much or all of your dog's pain that results from changing between standing, sitting, laying down positions.
When we might want to use a harness?
There are some common areas where dogs have a hard time with mobility.
Using stairs
Getting up from a laying down position.
Posturing to potty
Getting in and out of the car
Common conditions where a harness will help
Pain due to hip dysplasia
Dogs that are born with shallow hip sockets (the old ball and socket joints) will wear down their cartilage because the bone (femur) moves too much inside the joint. This is a common issue in knees of runners so you folks can empathize. This leads to pain when trying to stand up and when trying to climb stairs especially.
Arthritis
Just like in people, joints that were unhealthy at birth (such as dysplasia above) or have been traumatized like in athletic dogs, not just Frisbee dogs but even just runners and hard players develop arthritis. Getting up from laying down requires a lot of push from the legs and this can become very painful, resulting in your dog laying around and not participating in family activities.
Traumatic injuries
This can cause intense short term pain. A lift harness can really make the healing process better for everyone by decreasing pain and helping get your buddy out to potty regularly. Not going out regularly can lead to secondary problems like urinary tract infections.
Recent Surgery
In many cases, it's best for patients to be up and moving after surgery, with appropriate precautions as instructed by your veterinarian. The lift harness helps in two ways. First, it will make it easier to help your dog up without aggravating the healing surgery site. Second, it will help you get your dog moving so that they don't develop secondary problems. Always be sure to read your post-surgery discharge instructions closely.
Elderly dogs
Often times our older friends have a mix of issues from arthritis to muscle weakness that makes it difficult for them to move around. A properly fitted harness will make it easier for you to lift assist so they can get up and going more often, and with minimal pain.
Three legged
These pups may need an occasional lift. If they have weakness in the remaining legs a harness is great for in the house and consider a cart for outdoor activity.
How to choose the right harness?
The trick here is to identify a few specific issues.
What is your dog's area of pain or dysfunction?
What is your dog's body type?
How often will your dog need an assist?
All the time
Intermittently for a short period of time.
It's important to be sure that both you and the dog are comfortable with the harness. Here are the people issues.
How tall are you?
What type of handgrip can you comfortably hold?
How much weight can you lift?
3 lift harness types:
Front leg issues
It's very common in large breed dogs to have arthritis in their shoulder. In small breed dogs neck spinal issues affecting the front legs are common. These harnesses actually look a lot like the walking harnesses and can be used to attach a leash.
Back leg issues
This is common for small dogs with spinal issues as well as big dogs with chronic hip issues. Additionally, this is seen in athletic young dogs that tear the ligament in their knee (common in people ACL tears in basketball especially).
I'll also point out one frustrating reality with back end issues. No support is going to be perfect for avoiding male dogs peeing on it when we are supporting the back end.
Occasional lifting
This is often happening in middle-aged dogs that are just developing arthritis, a little boost now and then is needed such as standing initially or going up stairs. This also might be the best option for surgery patients that need temporary support.
How to measure your dog's harness?
This is very important. A poorly fitted harness will cause sores and may actually increase pain. The website for the harness should have detailed instructions on how and where to take measurements. Sometimes the terms can be confusing and I had many of my clients come in and I did the measurements for them. If you are uncertain I recommended checking with your veterinarian to get it right the first time.

Can my dog go Potty using a dog lift harness?
This is a tough one. For male dogs peeing is a problem in almost every support device. Depending on what your dog's ailment is will determine if pooping is a problem. Some harnesses will help and some won't.
For female dogs peeing is less of an issue, it really depends on what best supports the pain region.
For posturing to poop the support can be very helpful when the right support device is fitted to your dog.
Can you lift a dog onto the couch with a lift harness?
If the harness is properly fitted for the area your dog needs help then yes you should be able to help them onto the couch. A full body lift of course depends on your dog's weight and what you can lift. You can pick up some tiny dogs, but for the bigger dogs it is not recommended to try.
Can a dog wear the device while sleeping or for extended periods?
For the most part no. Some of the devices don't have any sort of fixation and would just fall off. For the harness type it would be okay to leave them on for a while during the day but it might be hard for your dog to get comfortable sleeping and you always have to watch for local rubbing irritation.

A final word on dog harness lift supports
Overall the best product is the Dog Lifting Aid by Petsafe. The reason I like this one is that most dogs really don't have all their issues in one place. The full-body support helps to make sure you assist your dog getting up without too much pressure on any one area. Additionally, it has the flexibility of separating if you want to use just one section.
Though none of the devices are perfect this one interferes less than most with male dogs peeing than most.
In order to get the most satisfying product for you and your dog you really need to define your needs (lifting, walking, potty support, permanent, temporary). The different styles serve different needs well. The basic inexpensive slings are great for injury or surgery, the full-body harness for overall weakness and the walking harnesses for dogs that are active but need a little assist all the time.
In order to get the best for you, define your needs, take careful measurements and communicate with the company about any concerns. This should get you the most effective and comfortable device for your pup.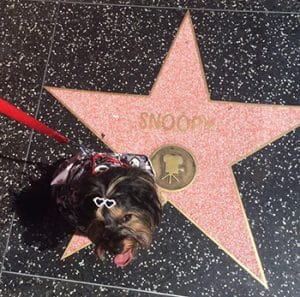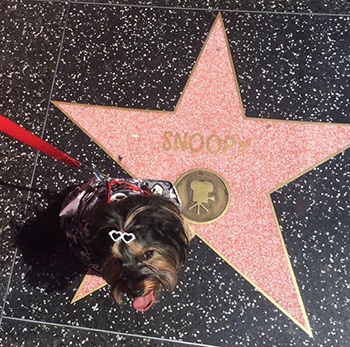 One request from Speedy
Dr. Jennifer Peters put so much effort writing this blog post to provide value to the dog parent community. It'll be very helpful for me, if you consider sharing it on social media networks.
SHARING IS ♥️