If you have pups like my two girls, you barely get their dinner down before it's gone. The problem is that gulping food may cause a series of problems or conditions including:
Fortunately, there are products available on the market that can help your furbaby slow down at mealtimes. We researched 18 dog dishes to help you find the best slow feed dog bowl for your pooch.
But, before we dive in-depth as to why I strongly advise that a slow feed bowl is a must for some dogs, let's look at out quick picks.
First, let's look at our quick picks:
Top 18 Best Slow Feed Bowl For Dogs Reviews
Outward Hound Fun Slow Feeder Bowl
The Outward Hound fun Feeder encourages your pal to forage for his food. This product comes in different sizes, colors, and patterns of ridges and valleys. Pick a dish that fits your pup's meal size and challenge level. It has a non-slip base and is BPA, PVC, and phthalate-free. Help your furbaby get the most out of their food by slowing down their eating.
What We Like:
It's thick, solid, and made of durable materials.
The non-slip bottom makes it stable on the floor.
It's easy to clean and safe in the top rack of the dishwasher.
Customers report that it slows down their dogs' eating time.

What We Don't Like:
Smart dogs can figure out how to pick it up and flip it over.
The ridges are very deep. Some dogs can injure their noses when trying to get to the food.
The Woof on the Street...!

Paws Up. Lizzy shares,
Who knew this could be so helpful in so many ways??? This bowl has resolved many food issues in our multi-pet home!! It has taken meal time from about 1.5 mins up to 10 mins for one dog, and more for the other. It has ended food aggression issues in our house. And best of all – my dogs are enjoying a meal and seeming completely satisfied after."
Paws Down. Bsw writes,
"My pug, unfortunately, can't get his mouth near the food…the channels are too narrow for his face and his tongue is too short. He's a full-sized adult 20-pound male. He tried to get his face down in the bowl and was like "Nope" and then his patience ran out and he flipped it over and made the food spill out. If you have a brachycephalic small-tongued dog breed like a pug, who is also too smart for his own good and who "ain't got no time for that," you might need a less-deep bowl with wider channels."
Outward Hound Fun Slow-Bowl Feeder
The Outward Hound Slo-Bowl is available in a large size and can hold up to four cups of dog food. It has a non-slip base and is dishwasher safe for the top rack. The materials are a sturdy, food-grade plastic that's BPA, PVC, and phthalate-free. This purple dish has raised ridges arranged in a flower pattern to slow your pal's eating rate down. The non-slip base on the product can help prevent your pooch's dinner from sliding around and spilling on the floor.
What We Like:
It's made of sturdy materials that are hard to chew.
The silicone grip helps prevent dogs from flipping the dish over.
Customers report that the design slows eating down by as much as 10-fold.
It's easy to clean.

What We Don't Like:
It can bruise your dog's nose, chin, and mouth if he dives in too aggressively.
The design is too challenging for some dogs, and they may become frustrated.

Paws Up. Pen Name says,
"The first few times Rigby used the bowl, it took her about 15 minutes to finish a meal that normally lasted her less than 30 seconds. Though she got frustrated with it at times, it slowed her down tremendously. Now after about a month using the bowl, Rigby has figured out the idea of the bowl and instead of taking 15 minutes she eats all of her food in about 5-10 minutes. So even though she is getting the idea of the obstacles, the bowl has still slowed her down a LOT."
Paws Down. A customer reports,
"Anyone contemplating buying a Slo Feeder dog bowl should consider the possibility it could bruise the nose, chin, gums, and lips of your pet. My dog would plunge into the grooves with such force to get at the kibble that it caused bruising and open wounds."
DuraPet Slow Feed Premium
This dish is stainless steel and dishwasher safe. It has a permanently bonded non-slip ring on the bottom to prevent sliding. The DuraPet bowl has a raised centerpiece that makes your furbaby feed around the edges and pay closer attention to what he's doing. There are three sizes with food capacities of 3, 4, and 8 cups.
What We Like:
It's easy to clean. You can run it through the dishwasher or wash by hand.
It's made of durable, heavyweight materials.
The rubber bottom keeps the bowl from skidding on the floor.

What We Don't Like:
The small and medium bowls are too deep for flat-faced dogs to get their noses to the bottom.
The channels are very wide and might not slow your pup's eating down very much.
The Woof on the Street...!

Paws Up. Dawn writes,
"Found out our dogs plastic Slow Down bowl was causing her lips to swell, and become red and irritated. Decided to get this stainless bowl. I was skeptical since it is a moat design vs all the raised bumps making it harder to get her whole face into the bowl and inhale her food. But it worked, to my surprise she still eats slow enough with this design. Best of all, easy to clean, and no mouth rash from the plastic bowl harboring bacteria."
Paws Down. So Sioux me shares,
"My 70 lb. Boxer has the typical Boxer underbite, so she can't chew her food very well. She tried this bowl and had such a hard time getting her square muzzle down to the food, because the trough where the food is, is very deep. She finally learned to use just her tongue to get the food, but then ended up pushing the food around and around and around the trough. She got so frustrated, she just stood back and looked at me and sighed."
JASGOOD Dog Feeder Eco-Friendly
The JASGOOD feeder holds up to 1 ½ cups of dry dog food. It measures 7.7 inches square at the base and is 1.7 inches high. The bowl chamber is 7.1 inches in diameter. The materials are food-grade and BPA and phthalate-free. You can choose from several color and pattern options. There are non-slip rubber feet on each side of the bowl.
What We Like:
It's made of durable materials that hold up to use.
It's easy to wash.
The puzzle tabs slow most dogs down when they're eating.

What We Don't Like:
The rubber feet don't prevent the bowl from sliding around on the floor.
It's too lightweight and easy for a dog to pick up and flip over.
The Woof on the Street...!

Paws Up. Kevin reports,
"This bowl is slowing down my pup a lot. He works and works to get every little kibble out of this thing and it takes him a good amount of time to do it. My pup pushes this all over the kitchen floor, even when I had it on a rubber mat it would be moved all over. Being lightweight and plastic there's really no way to keep it from sliding. It does have one vulnerability though, if you have a smart dog that can figure it out, they could just pick the bowl up and drop it and all the kibble would pour out, or shake it hard."
Paws Down. Joe says,
"The bowl design is good in terms of a slow feeder, the issue is the material that it is made out of. I wash the food bowl religiously and still since having this slow feeder my dog has developed muzzle dermatitis (small pustules) all over his poor mouth."
Dogit Go Slow Anti-Gulping -Slow Feeding Dog Dish
You can use the Dogit Go Slow bowl to feed your pup dry or moist food. It's dishwasher safe, made of thick plastic, and has a non-slip rubber bottom. The product has four raised obstacles around the edge of the dish and one in the center to encourage slower eating. Select from sizes that range from extra-small to large.
What We Like:
It's made of heavy-duty materials and is durable.
The design makes it easy to clean by hand or in the dishwasher.
The rubber ring keeps the bowl from slipping and spilling on the floor.
It's affordable.

What We Don't Like:
The design makes it easy for dogs to gulp the first part of the meal.
The bowl can break or shatter easily if you drop it on the floor.
The Woof on the Street...!

Paws Up. Tlmg shares,
"I didn't think this one would because of the compartments, and honestly, during the first couple of weeks, she was just inhaling one compartment at a time. Gradually, over the first 2-4 weeks of using it, she slowed her eating way down. Now she eats kibble by kibble and chews her food. If you try this product and are not instantly satisfied, I would give it a couple of weeks before returning it to see if the dog gradually slows down."
Paws Down. Jared writes,
"Small bowl, but lots of open space. Didn't work at all for my chihuahua. Most dogs small enough to use a bowl this size will easily get their snout into it and eat just as quickly as if they were using a normal dish."
The Skid Stop slow feed dog bowl from JW is a heavy-duty plastic dish that's dishwasher safe. You can buy this in medium, large, or jumbo size. It has a rubbery, non-slip base and four raised indentations to slow your pal down when he's eating or drinking. This product is available in single or double-packs.
What We Like:
The jumbo size is big enough for a giant breed like a Saint Bernard.
It's easy to clean by hand or in the dishwasher.
It's affordable.

What We Don't Like:
Aggressive eaters can still make this bowl skid around on the floor.
The raised sides make the bowl easy to flip over.
The Woof on the Street...!

Paws Up. Rosie states,
"These bowls have trained my dogs not to gobble down their food. When we travel, the bowls are too big to pack in our luggage so we have to take some smaller bowls to use. I noticed that they eat from the smaller open bowls at a slower pace than they used to before we got the Slow Feed bowls."
Paws Down. Jchop2112 reports,
"GREAT concept….unless your dog is really smart. The first time we put this bowl down for our 38 pound girl, she took a few bites, became a little annoyed, bit the side, flipped it over and dumped all the food out, and then proceeded to inhale all her kibble. The second time we fed her using the bowl, she didn't bother to wait to dump it."
FLYINGCOLORS Stainless Steel Slow Feeder Dog Bowl
The FLYINGCOLORS Bowl is a combination of a slow feeder and water dish. This is an all-in-one product with a built-in non-slip silicone mat. It has a raised edge to prevent spilling. You can remove the stainless steel bowl for easy cleaning, and everything is dishwasher safe. There's a raised labyrinth design on one side of the mat where you can place Fido's food to slow down his eating. The materials are FDA certified and non-toxic. Pick from four colors.
What We Like:
It's lightweight but durable.
The silicone mat sticks to the floor so it won't slide, and it's hard for dogs to flip it over.
It's easy to clean.
It's a good value for what you're getting – a water dish, spill-proof mat, and feeder in one.

What We Don't Like:
The ridges in the labyrinth aren't very deep, and it limits the serving size you can feed your pup to about 1 cup.
The Woof on the Street...!

Paws Up. Meng writes,
"Definitely Good design. My dog's eating speed is slower. The soft feeder is much better than the plastic and will not hurt the dog's nose. The capacity of slow feeder is reasonable"
Paws Down. Mary says,
"This had a strong odor when it came out of the packaging."
The Green Interactive Feeder comes in mini and large sizes. It's dishwasher safe and works for wet and dry food. The design emulates a patch of grass and helps to slow your pal's eating rate down. The materials are phthalate-free hard plastic. It has grips on its feet and an oval shape to prevent sliding and tipping.
What We Like:
The hard plastic makes this product very sturdy.
It's easy to clean. You can put it in the dishwasher.
Customers report that the design successfully slows down their dogs' eating.

What We Don't Like:
The "grass blades" are too high and too hard and can injure your pooch.
It's huge! The large is 16 inches long and 11 ½ inches wide.
The Woof on the Street...!

Paws Up. E.A. shares,
"I waited a few months to write this review because my dog has experienced allergies to plastic food dishes in the past and I wanted to see if she could even eat out of this thing. Well, for starters, no allergic reactions. She used to break out on her chin and there has been no sign of that since starting to use this dish. It also works wonders for her obsessive gulping/eating."
Paws Down. Angie reports,
"Maybe you can use this if your dog is tiny or has a long pointy snout, not made for big dogs. It would be better if it were rubber instead of hard plastic."
NEATER Neater Slow Feeder
The Neater Slow Feeder is made in the USA from an ABS polymer, and it's BPA free and dishwasher safe. This product is 15.5 inches long, 10.5 inches wide, and 3 inches high. You can purchase a base and extender legs to raise the height to 7.5 inches. The feeding trough has an egg carton waffle pattern, and it can hold up to 6 cups of food. The slow feeder comes in 4 colors.
What We Like:
The individual cups of food slow down the eating time.
The design allows dogs with larger noses or flat faces to get to the food.
It's easy to attach and remove the base and extender legs.
It's big enough to hold a full meal for giant breed dogs.

What We Don't Like:
It slides around on the floor.
The legs can pop off if your dog paws or pushes down on the dish.
The Woof on the Street...!

Paws Up. N S writes,
"We have a large dog with a large excitement for food. We soak our dog's food, so the volume of any of his meals is usually larger than your typical slow feeder can hold. I've been waiting for someone to make a gigantic slow feeder, and finally, they have. This will hold an entire meal for our dog, and all of the little cones make him tray slow down. Very durable, maybe a bit tricky to wash but not terrible. Highly recommend for large dogs."
Paws Down. Amanda says,
"The bowl does the job and is made of pretty tough plastic but my dog has accidentally sent the feet on this thing flying with his paws twice now just from accidentally pawing the thing in his excitement for food."
The Neater Feeder Deluxe has a medium-size option that comes with a slow feed dog bowl. This product includes a no-spill feeding bin, raised platform, 5-cup stainless steel water dish, and 3.5-cup stainless steel feeder. The bin has a drain and lower reservoir to separate spilled water from spilled food. There are four non-skid pads for the feet. You can also purchase leg extensions.
What We Like:
The raised walls on the feeding bin prevent food and water from spilling on the floor.
The unit does not skid or slide on the floor, and it won't flip over.
It's made from sturdy materials.
It's easy to clean.

What We Don't Like:
The bowls are shallow and may not work for large dogs.
The bowls don't lock in place, and some dogs can figure out how to tip them or lift them out of the feeding bin.
The Woof on the Street...!

Paws Up. Anon shares,
"My 85lb malamute is a messy drinker. Half the water always ended up on the floor surrounding and some drops would occur as he walked away. I was concerned this wouldn't work too well, especially for his tendency to take some water with him. Amazingly it works without flaw and looks better once I got it home. I think because it takes him an extra second to lift his head up and over the sidewalls, the water has more time to fall inside the product."
Paws Down. Marco reports,
"Doesn't work with short-snout/short neck/stocky dogs. Bought according to the weight chart – but our French Bulldog could not reach the food over the wide front of the feeder."
Guardians Large Collapsible Dog Bowl
The Guardians Collapsible Dog Bowls have a 2-pack of slow feeders. They're made from lead and BPA free flexible materials that are dishwasher safe. When fully expanded, each dish is 7.5 inches across and 2.75 inches tall. Their capacity is 4.2 cups of food or water. The bowls come with color-coordinated carabiner clips for easy transport. Use these feeders camping or on the road.
What We Like:
They're portable – They're lightweight, and the carabiners make them easy to tote around.
Capacity – The size is suitable for a large dog.
Sturdy – The rubber is thick and durable.
Easy to clean and fast drying.

What We Don't Like:
It can start to leak after repeated folding and unfolding.
There's no lid.
The Woof on the Street...!

Paws Up. A customer says,
"Whenever we send our dog to a friend's house or are taking a day trip we always pack these! Very packable as they collapse nicely and easily. We have a 65 black lb and this size is perfect for her."
Paws Down. Gary writes,
"After a month of occasional use with our two dogs, one of the bowls has already sprung a leak from folding and unfolding."
Freefa Slow Feeder Dog Bowl
This Dog Slow Bowl is made of non-toxic BPA free materials. It has a flower maze pattern and a wider base with four anti-skid rubber feet. The product has an 8-inch diameter and a 1.9-inch height, and it can hold 1.5 cups. It's safe to clean in the top rack of the dishwasher. When you purchase this dish, you'll get a complimentary collapsible silicone dog bowl.
What We Like:
It's affordable.
The materials are sturdy, thick plastic.
Many customers report that it slows their dogs" eating time down.

What We Don't Like:
The anti-slip pads come off very easily and could be a choking hazard.
The channels are too deep and narrow for a flat face or a short nose.
The Woof on the Street...!

Paws Up. Dcc shares,
"It makes her eat slower and she seems more satisfied after she finishes (she isn't right behind me in the kitchen looking for more food). She hasn't thrown up once since I started using the slow feed bowl. It's very easy to clean by hand. I feed them dry and wet food in it and our dogs have no problem getting every piece of food out of the bowl."
Paws Down. M. reports,
"it was frustrating for my medium-sized (17lb) dog to get all the food and so he picked it up and tipped it over to get the food out. Food was being scattered everywhere making a mess."
Super Design Anti-gulping Dog Bowl Slow Feeder
The Super Design bowl has three raised barriers around the dish to help slow down your pal's eating. It's made of heavy-duty non-toxic melamine and is dishwasher safe. Choose from sizes ranging from 0.5 cups to 4 cups. The product has a rubberized bottom to reduce slipping on the floor.
What We Like:
It's durable and made of sturdy materials.
It works for both wet and dry food.
It's suitable for dogs with short noses.
The rubber bottom and dish weight prevents skidding on the floor.

What We Don't Like:
The bowl can shatter if you drop it.
It will not work for flat-faced breeds.
The Woof on the Street...!

Paws Up. Lisa writes,
"I'm thankful for one of the previous reviews on this bowl that recommended not going with the super complicated bowls because it just took them too long to eat. I had my doubts but was surprised. We have 12-week old Boxer pup that will not free feed so this is new to us. He doesn't even chew the food; he inhales it. We've done two feedings with the new bowl now, I think it's a little frustrating to him, but even the simplicity of this bowl has taken feeding time from less than a minute to more like 5 minutes."
Paws Down. Debra says,
"The dog bumped it across the floor and it shattered like glass. (Actually cut my finger on a piece of it.) Thought it might be flawed so bought another one – same thing happened within 24 hours."
Siensync Slow Feeder Dog Bowl
The Siensync Slow Feeder dish comes in red and blue colors and is BPA, PVC, and phthalate-free. It's made of food-grade ABS materials and is top-rack dishwasher safe. This product has an 8-inch diameter and a 1.6-inch height, and it can hold up to 2 cups of food. There are five non-skid rubber feet around the bottom of the bowl.
What We Like:
It's easy to clean in the dishwasher.
It's durable and made of sturdy, renewable materials.
Customers report their dogs are taking longer to eat.

What We Don't Like:
The channels are deep and narrow. Some dogs may have a hard time reaching the food.
The rubber feet don't prevent the bowl from sliding on the floor.
The Woof on the Street...!

Paws Up. Tamira reports,
"Now that I have the Slow Feeder Bowl by Siensync- it takes my little buddy 10-15 minutes to complete his 3 meals a day. It also encourages him to chew since he is having to work the pieces of kibble, veggie, meat, and egg out of each crevasse."
Paws Down. Daphne shares,
"The bowl was too small and too light-weight for the puppy as it slid across the floor when she was trying to eat making her very frustrated."
Magisso Happy Pet Project Naturally Cooling Ceramics Food Bowl
The Happy Pet Project slow feeder is a food-safe ceramic dish with a raised barrier in the middle. It comes in different size, color, and shape of barrier options. The black choices have a chalkboard coating so that you can personalize Fido's bowl. These products are dishwasher safe and heavy enough to resist tipping or skidding.
What We Like:
It's made of durable materials.
It's heavy and won't move around on the floor.
The materials aren't toxic to dogs.
It's easy to clean.

What We Don't Like:
It can be hard for short-nosed dogs to reach food on the bottom.
The Woof on the Street...!

Paws Up. S. writes,
"Love this bowl. It is heavy and stays in place. Slows my speeder eater down to a normal pace. It is a sturdy ceramic bowl and easy to clean."
Paws Down. C. says,
"Once I got it I realized I hated the idea of running/wasting water for a full minute just to get the bowl cool and then it didn't even work. Bowl temperature never changed and my cat had no idea how to get her snout into the edges to get food. She tried every conceivable position for about 15 minutes and then gave up."
PAPIFEED Slow Feed Dog Bowl
This slow feed dish has a digital scale that helps you keep track of how much food your furbaby eats at each meal. There are three parts: an external pedestal with scale, a removable stainless steel bowl, and a slow feeder insert made of durable ABS materials. The base has 3 non-skid rubber feet to prevent slipping. With its 5-degree tilt, the bowl offers easy access to the food. You can serve your furbaby about 2 cups in this feeder. It requires 2 AAA batteries, which are not included.
What We Like:
You can easily keep track of how much food your pup eats.
The removable slow feeder insert makes it easy to keep clean.
Customers report dogs eat slower when using this bowl.

What We Don't Like:
Batteries aren't included.
The Woof on the Street...!

Paws Up. Adil shares, 
I got this because my dog tends to eat too fast and this bowl definitely slows him down! Love the fact that I can measure his food intake day to day as well. Highly recommend!"
Paws Down?? There are no negative comments about this product.
Animal Planet Slow Maze Feeder
The Slow Maze Feeder from Animal Planet has a labyrinth structure to encourage your pal to eat slower. The 14-inch size can hold up to 4 cups of food, so it's suitable for large and giant breed dogs. There are rubber non-slip grips on the bottom of the dish to prevent skidding on the floor. This product is made of durable food-grade plastic that's PBA, PVC, and phthalate-free. You can clean it in the top rack of your dishwasher.
What We Like:
It's made of durable materials that resist chewing.
It's easy to clean.
Customers report that it slows down eating and dogs seem to enjoy the maze.

What We Don't Like:
The rubber pads are small, so it still skids a little bit.
The side walls are high. This will not work well for smaller or short-nosed dogs.
The Woof on the Street...!

Paws Up. Ishcabah reports,
"Our golden retriever puppy would scarf down his food and go into hiccups or coughs afterward. Not only does the feeder slow down his eating but it keeps his brain busy figuring out how to scoot the food to eat it."
Paws Down. Joyce writes,
"This is for large dogs and my dog could not get the food in the deep and narrow wells."
Loving Pets Gobble Stopper, Turn Any Bowl Into A Slow Feeder
The Loving Pets Gobble Stopper is an insert that will work in any dog bowl. With a canopy design, the barrier makes your furbaby work to eat underneath it. This product comes in small, medium, and large sizes and is safe for the top rack of your dishwasher. It's made from BPA and phthalate-free plastic. Use the strong suction cup to attach to your pup's dish for feeding then remove with the easy-lift tab for cleaning.
What We Like:
It's easy to clean.
It's affordable.
You don't have to buy a fancy bowl, and you can use this in multiple dishes.

What We Don't Like:
It's too hard for a flat-faced dog to get under the barrier.
Dogs can break it if they try to remove it.
The Woof on the Street...!

Paws Up. RD says,
"For us, this works well. With the gobble stopper in place, Opie Jack has to work a bit harder to get his snout down in the bowl to get his kibble. It has slowed down his eating and he tends to enjoy mealtime a bit better as he is not wolfing it down and upsetting his stomach."
Paws Down. Athene49 shares,
"However, my 25 lb. flat-faced dog is not able to reach between the side of the bowl and the gobble stopper to retrieve his kibble – his snout is too broad and his tongue too short. When he tried to force his snout into the space, he got stuck, panicked and jerked back, pulling his bowl out of the feeder and throwing food all over the room"
What Is a Slow Feed Dog Bowl?
Slow feed dishes have some kind of barrier like ridges to prevent your pal from gulping his food. They can have simple designs to help separate food pieces, or they can be in the form of a puzzle feeder. Either way, the goal is to make Fido take more time when he's eating dinner.
How Do Slow Feed Dog Bowls Work?
Slow feed bowls create separation and barriers between chunks of food. That makes it harder for your canine pal to snarf up mouthfuls at a time. Using a slow feed dish can help to modify your dog's eating habits so that he takes more time and chews his food before he swallows it.
Benefits of Slow Feed Bowls
Eating more slowly has several benefits:
Avoid choking
Gulping down whole pieces a mouthful at a time can lead to chunks of dinner sticking in your pup's throat on the way down to the stomach. When your furbaby slows down and learns to chew his food before swallowing, he's less likely to choke.
Reduces the risk of gas and bloating
Often, when a pooch consumes his meal rapidly, he also gulps air with the food. Then you get gas pockets in the stomach that can make Fido uncomfortable. Fast eaters are also five times more likely to bloat or get a twisted stomach.
Helps Improve Digestion
When your furry friend inhales his dinner, whole chunks of food hit the stomach all at once. A slow feeder encourages your pooch to slow down, and this helps him remember to chew the pieces. Smaller particles are easier for his system to digest, so he gets more benefit from what he's eating.
Modifies Eating Behavior
If your pup grew up competing for food, he probably learned to eat super fast. It can be hard to teach an old dog new tricks. That's where the slow feeder comes in. This product forces your furbaby to eat more slowly.
Encourages Portion Control
Did you know that fast eaters tend to eat more? That's because it takes time for your stomach to send a message to your brain when you've had enough. Gulpers keep eating because they don't feel full yet. It works the same way for dogs. (1)
A Few Words About Bloat in Dogs (Gastric Dilatation-Volvulus)
What is Dog Bloat?
In bloat or simple gastric dilatation, a dog's stomach fills with gas and expands. Sometimes, this condition will resolve on its own. In other cases, the stomach will twist on itself creating a life-threatening situation known as Gastric Dilatation-Volvulus(GDV). The volvulus or torsion pinches blood vessels off and leads to circulatory distress and a buildup of toxins in the bloodstream. If your pal's stomach twists, they could die in a matter of hours.
Signs and Symptoms of Dog Bloat
It's important to know the signs of bloat so that you can get your furbaby immediate veterinary care. If you notice your pal:
Has a hard, swollen abdomen
Depending on your dog's frame and other factors, you may not be able to see a distended stomach. If Fido shows other signs listed below, take action.
Attempting to vomit
Your pooch may start retching unproductively, or he may spit up water and stringy saliva.
Restlessness
A GDV is painful. Your furbaby will probably start pacing around and act like he's not comfortable lying down. In later stages, your pup may start to stagger and eventually collapse.
Heavy drooling
Dogs with bloat experience heavy nausea and will drool excessively. They may also smack their lips due to the thick drool.
Change in posture
If your pal has bloat, he'll change the way he stands to try to make more room for his lungs as the stomach expands into the chest cavity. Look for an extended head and elbows that point a little more outward (away from the chest).
Panting/Rapid breathing
The combination of pain, pressure on the lungs, and toxic effects from a GDV will result in an elevated breathing rate. You'll notice your canine companion panting or breathing hard.
Elevated heart rate
In the early stages, your pup's pulse will be rapid. The torsion causes pain and compromised blood flow. As a result, the heart beats faster to compensate.
Delayed capillary refill time(CRT) and pale gums
Pale gums and a prolonged CRT can be a sign that your pal's circulatory system is struggling. Check the refill time by pressing gently on the tissue then lifting your finger. If the pink color takes more than 2 seconds to return, there may be a problem.
Collapse
Collapse occurs in the end stages of a GDV and with other emergency conditions. This is very serious. Any time that you see your furbaby collapse, get him to the vet ASAP.
Causes of Dog Bloat
We don't know the underlying cause of bloat in dogs yet, but there are several contributing factors:
Breed – Deep-chested and larger dogs have a higher likelihood of bloating.
Genetics – If your pal has a parent or sibling that had bloat, they're more likely to have a GDV at some point.
Stress – Pups with a nervous or anxious temperament may be more prone to a twisted stomach.
Feeding Schedule – Furbabies that get one meal a day bloat more often because the stomach gets a large quantity of food in a short period.
Eating rate – Gulpers are at a higher risk of bloating.
Eating from a raised dish – Unless Fido has a condition that calls for an elevated bowl, feed him normally. A raised dish can increase the risk of GDV by 51.9%.
Age – The chance of a GDV increases with age due to changes in the abdomen.
Exercise – Dogs that exercise immediately after eating have a higher likelihood of a volvulus. We advise keeping your pooch quiet for an hour before and 1-2 hours after a meal.
What Can You Do To Prevent Dog Bloat?
There are some things you can't change about your furbaby, like their body size or chest depth. So let's focus on behavioral changes that might help to reduce the risk of a GDV:
Discourage exercise and heavy activity after meals.
Feed multiple, smaller meals.
Reduce your pal's stress level.
Slow down Fido's eating rate with a slow feed dog bowl.
Preventative surgery – There's a procedure called a gastropexy that can prevent a twisted stomach. Your pup might still bloat and require veterinary care, but he'll be at far less risk for a GDV.
Which Dogs Need a Slow Feeding bowl?
You may be wondering if your pal would benefit from a slow feeding dish. This kind of product is useful for dogs that:
Are at risk for bloat/GDV
Gulp their food and throw up – When dogs eat too fast, their stomachs can't handle it very well. Sometimes your pal will throw up the food they just gulped down.
Need more mental challenges – Some intelligent or high-activity breeds benefit from the challenge of a slow feeder. This is a good option if your pal isn't ready for a puzzle toy.
Show resource guarding – Consult a behavioral trainer if your pup guards his food. You may want to use a slow feeder while reconditioning your pal. It will allow you more to work with him at each meal.
Steal food at mealtime – Since your pooch takes longer to eat his dinner with a slow feeder, he'll have less opportunity to snatch from other family members.
What Risks Are Associated With a Slow Feed Dish?
While these products offer many benefits, there are some risks involved with using a slow feeder bowl:
Chipped teeth – As your pup works to get food, he can chip his teeth on the barriers.
Eating plastic parts or parts of the bowl – Depending on the durability of the product, your pal could break off parts of plastic or other materials and swallow them. This can lead to foreign bodies lodging in the gastrointestinal tract and causing damage or blockages.
Food mess – Some dogs figure out how to flip the bowl if it's lightweight. When that happens your pal might revert to gulping his food rapidly. What's more, the food goes everywhere and can create a big mess.
Bowl mess – The extra ridges and crevices can make these dishes harder to keep clean than a traditional dog bowl.
How To Choose the Best Slow Feed Bowl For Your Dog?
Your choice of bowls may not be the same as the next person. It will depend on factors that include:
Breed and Face Type
A dog with a long nose has different needs than one with a short nose or a flat face. You'll want a design that slows your pooch down without frustrating him. Check the depth and width of the spaces where the food will be.
Puzzle style and difficulty
Look for something difficult enough to modify your pup's eating without causing them to give up altogether. If you have an intelligent breed or one that's good at problem-solving, find a more challenging feeder.
Material
Check the product description to find out if the dish is ABS, plastic, ceramic, or stainless steel. Avoid items that have BPA, phthalates, or PVC.
Capacity
Make sure you choose a bowl that can hold your furbaby's dinner. If you feed 1 cup, you'll want a dish that has room for at least that much.
Dishwasher Safe
We already mentioned that the ridges can make cleaning one of these dishes extra difficult. Dishwasher safe products will help you keep the bowl clean.
Non-slip base
As Fido eats out of a slow feed dog bowl, he'll probably nudge and maneuver around it to try to get at the contents. A strong non-skid grip can help prevent the dish from sliding around the floor and spilling.
Price
You want the best for your furry friend, but getting it doesn't have to break the bank. Look for a product that offers a good value for the quality and type of materials.
Single meal Vs. Automatic slow feeder dog bowl
An automatic feeder allows you to set up more than one meal for your pup, but it doesn't slow down eating during the meal. If your goal is to slow down Fido's eating, an automatic dish is probably not the best choice for you.

Frequently Asked Questions
How often should I use the slow feeder?
You can use the slow feeder for every meal.
Do slow feeders help prevent vomiting?
Slow feeders can help to prevent vomiting. Many times a dog will regurgitate their food if they gulp it down because the stomach can't handle the sudden volume change.
Do slow feeders help with weight problems?
Yes, slow feeders may be able to help dogs with weight problems. Gulpers don't know when they've had enough and have a greater tendency to overeat. Many dogs that slow down will take time to chew their dinner and will be satisfied with less food.
What's the best way to clean and maintain my slow feeder?
It will depend on the slow feeder and the type of food that you give to Fido. With wet meals, you'll want to clean the dish more frequently with soap and water. Many slow feeders are also top-rack dishwasher safe.
Are there any disadvantages to using a dog slow feed bowl?
They're harder to clean because of the crevices.
If you have multiple animals and only use a slow feeder with one pup, you may create food competition.
There is also the potential for nose injuries or chipped teeth depending on the materials used to make the bowl.

The Final Verdict - Our Top Pick For Slow Feed Dog Bowls
Based on the criteria we listed earlier in this review and a comparison of the 18 products, we chose the Outward Hound Fun Feeder as our top dog for slow feed bowls.
This is one of several products that uses BPA, PVC, and phthalate-free materials in its dish. It has a thick, durable design that helps it stand up to repeated use. You can put this feeder in the top rack of the dishwasher, and that means it's easy to keep clean.
It comes in multiple sizes so that you can find one suitable for most-sized dogs. The three puzzle choices also vary in difficulty. This allows you to find the level of challenge that slows your furbaby down without frustrating him.
Finally, the bowl is one of the more affordable options available and is a good value for the investment.
The one drawback to this slow feed dog bowl is that it may not work as well for flat-nosed dogs. If you have a pooch like a pug or a bulldog, you may want to look at other options. However, these dishes would be my top pick for my springer spaniel and lab mix girls.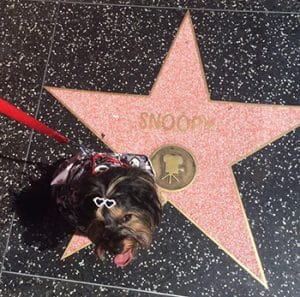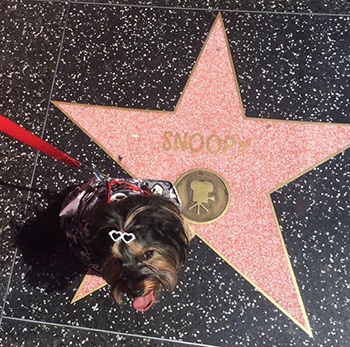 One request from Speedy
Dr. Guise put so much effort writing this blog post to provide value to the dog parent community. It'll be very helpful for me, if you consider sharing it on social media networks.
SHARING IS ♥️