If you have pups like my two girls, you barely get their dinner down before it's gone. The problem is that gulping food may cause a series of problems or conditions including:
Fortunately, there are products available on the market that can help your furbaby slow down at mealtimes. We researched 18 dog dishes to help you find the best slow feed dog bowl for your pooch.
But, before we dive in-depth as to why I strongly advise that a slow feed bowl is a must for some dogs.
If you find asking yourself, "Does my dog need a slow feed bowl?"
Together with me, I invite you to study and explore the facts. Hopefully, this information will help you make the right decision.
Outward Hound Fun Slow Feeder Bowl
The Outward Hound fun Feeder encourages your pal to forage for his food. This product comes in different sizes, colors, and patterns of ridges and valleys. Pick a dish that fits your pup's meal size and challenge level. It has a non-slip base and is BPA, PVC, and phthalate-free. Help your furbaby get the most out of their food by slowing down their eating.
Outward Hound Fun Slo-Bowl Feeder
The Outward Hound Slo-Bowl is available in a large size and can hold up to four cups of dog food. It has a non-slip base and is dishwasher safe for the top rack. The materials are a sturdy, food-grade plastic that's BPA, PVC, and phthalate-free. This purple dish has raised ridges arranged in a flower pattern to slow your pal's eating rate down. The non-slip base on the product can help prevent your pooch's dinner from sliding around and spilling on the floor.
DuraPet Slow Feed Premium
This bowl is stainless steel and dishwasher safe. It has a permanently bonded non-slip ring on the bottom to prevent sliding. The DuraPet bowl has a raised centerpiece that makes your furbaby feed around the edges and pay closer attention to what he's doing. There are three sizes with food capacities of 3, 4, and 8 cups.
JASGOOD Dog Feeder Eco-Friendly
The JASGOOD feeder holds up to 1 ½ cups of dry dog food. It measures 7.7 inches square at the base and is 1.7 inches high. The bowl chamber is 7.1 inches in diameter. The materials are food-grade and BPA and phthalate-free. You can choose from several color and pattern options. There are non-slip rubber feet on each side of the bowl.
Dogit Go Slow Anti-Gulping Dog Bowl
You can use the Dogit Go Slow bowl to feed your pup dry or moist food. It's dishwasher safe, made of thick plastic, and has a non-slip rubber bottom. The product has four raised obstacles around the edge of the dish and one in the center to encourage slower eating. Select from sizes that range from extra-small to large.
The Skid Stop slow feed dog bowl from JW is a heavy-duty plastic dish that's dishwasher safe. You can buy this in medium, large, or jumbo size. It has a rubbery, non-slip base and four raised indentations to slow your pal down when he's eating or drinking. This product is available in single or double-packs.
FLYINGCOLORS Stainless Steel Slow Feeder Dog Bowl
The FLYINGCOLORS Bowl is a combination of a slow feeder and water dish. This is an all-in-one product with a built-in non-slip silicone mat. It has a raised edge to prevent spilling. You can remove the stainless steel bowl for easy cleaning, and everything is dishwasher safe. There's a raised labyrinth design on one side of the mat where you can place Fido's food to slow down his eating. The materials are FDA certified and non-toxic. Pick from four colors.
The Green Interactive Feeder comes in mini and large sizes. It's dishwasher safe and works for wet and dry food. The design emulates a patch of grass and helps to slow your pal's eating rate down. The materials are phthalate-free hard plastic. It has grips on its feet and an oval shape to prevent sliding and tipping.
The Neater Slow Feeder is made in the USA from an ABS polymer, and it's BPA free and dishwasher safe. This product is 15.5 inches long, 10.5 inches wide, and 3 inches high. You can purchase a base and extender legs to raise the height to 7.5 inches. The feeding trough has an egg carton waffle pattern, and it can hold up to 6 cups of food. The slow feeder comes in 4 colors.
The Neater Feeder Deluxe has a medium-size option that comes with a slow feed dog bowl. This product includes a no-spill feeding bin, raised platform, 5-cup stainless steel water dish, and 3.5-cup stainless steel feeder. The bin has a drain and lower reservoir to separate spilled water from spilled food. There are four non-skid pads for the feet. You can also purchase leg extensions.
Guardians Large Collapsible Dog Bowl
The Guardians Collapsible Dog Bowls have a 2-pack of slow feeders. They're made from lead and BPA free flexible materials that are dishwasher safe. When fully expanded, each dish is 7.5 inches across and 2.75 inches tall. Their capacity is 4.2 cups of food or water. The bowls come with color-coordinated carabiner clips for easy transport. Use these feeders camping or on the road.
Freefa Maze Non Skid Feeder
The Freefa Maze Dog Bowl is made of non-toxic BPA free materials. It has a flower maze pattern and a wider base with four anti-skid rubber feet. The product has an 8-inch diameter and a 1.9-inch height, and it can hold 1.5 cups. It's safe to clean in the top rack of the dishwasher. When you purchase this dish, you'll get a complimentary collapsible silicone dog bowl.
Super Design Anti-gulping Dog Bowl Slow Feeder
The Super Design bowl has three raised barriers around the dish to help slow down your pal's eating. It's made of heavy-duty non-toxic melamine and is dishwasher safe. Choose from sizes ranging from 0.5 cups to 4 cups. The product has a rubberized bottom to reduce slipping on the floor.
Siensync Slow Feeder Dog Bowl
The Siensync Slow Feeder dish comes in red and blue colors and is BPA, PVC, and phthalate-free. It's made of food-grade ABS materials and is top-rack dishwasher safe. This product has an 8-inch diameter and a 1.6-inch height, and it can hold up to 2 cups of food. There are five non-skid rubber feet around the bottom of the bowl.
Magisso Happy Pet Ceramics Food Bowl
The VMagisso Happy Pet ceramics slow feeder is a food-safe ceramic dish with a raised barrier in the middle. It comes in different size, color, and shape of barrier options. The black choices have a chalkboard coating so that you can personalize Fido's bowl. These products are dishwasher safe and heavy enough to resist tipping or skidding.
PAPIFEED Slow Feed Dog Bowl
This slow feed dish has a digital scale that helps you keep track of how much food your furbaby eats at each meal. There are three parts: an external pedestal with scale, a removable stainless steel bowl, and a slow feeder insert made of durable ABS materials. The base has 3 non-skid rubber feet to prevent slipping. With its 5-degree tilt, the bowl offers easy access to the food. You can serve your furbaby about 2 cups in this feeder. It requires 2 AAA batteries, which are not included.
Animal Planet Slow Maze Feeder
The Animal Planet Slow Maze Feeder has a labyrinth structure to encourage your pal to eat slower. The 14-inch size can hold up to 4 cups of food, so it's suitable for large and giant breed dogs. There are rubber non-slip grips on the bottom of the dish to prevent skidding on the floor. This product is made of durable food-grade plastic that's PBA, PVC, and phthalate-free. You can clean it in the top rack of your dishwasher.
Loving Pets Gobble Stopper (Turn Any Bowl Into A Slow Feeder)
The Loving Pets Gobble Stopper is an insert that will work in any dog bowl. With a canopy design, the barrier makes your furbaby work to eat underneath it. This product comes in small, medium, and large sizes and is safe for the top rack of your dishwasher. It's made from BPA and phthalate-free plastic. Use the strong suction cup to attach to your pup's dish for feeding then remove with the easy-lift tab for cleaning.
Slow feed dishes have some kind of barrier like ridges to prevent your pal from gulping his food. They can have simple designs to help separate food pieces, or they can be in the form of a puzzle feeder. Either way, the goal is to make Fido take more time when he's eating dinner.
Slow feed bowls create separation and barriers between chunks of food. That makes it harder for your canine pal to snarf up mouthfuls at a time. Using a slow feed dish can help to modify your dog's eating habits so that he takes more time and chews his food before he swallows it.
You may be wondering if your pal would benefit from a slow feeding dish. This kind of product is useful for dogs that:
Eating more slowly has several benefits:
Gulping down whole pieces a mouthful at a time can lead to chunks of dinner sticking in your pup's throat on the way down to the stomach. When your furbaby slows down and learns to chew his food before swallowing, he's less likely to choke.
Reduces the risk of gas and bloating
Often, when a pooch consumes his meal rapidly, he also gulps air with the food. Then you get gas pockets in the stomach that can make Fido uncomfortable. Fast eaters are also five times more likely to bloat or get a twisted stomach.
Your choice of bowls may not be the same as the next person. It will depend on factors that include:
A dog with a long nose has different needs than one with a short nose or a flat face. You'll want a design that slows your pooch down without frustrating him. Check the depth and width of the spaces where the food will be.
Puzzle style and difficulty
Look for something difficult enough to modify your pup's eating without causing them to give up altogether. If you have an intelligent breed or one that's good at problem-solving, find a more challenging feeder.
Check the product description to find out if the dish is ABS, plastic, ceramic, or stainless steel. Avoid items that have BPA, phthalates, or PVC.
Make sure you choose a bowl that can hold your furbaby's dinner. If you feed 1 cup, you'll want a dish that has room for at least that much.
We already mentioned that the ridges can make cleaning one of these dishes extra difficult. Dishwasher safe products will help you keep the bowl clean.
As Fido eats out of a slow feed dog bowl, he'll probably nudge and maneuver around it to try to get at the contents. A strong non-skid grip can help prevent the dish from sliding around the floor and spilling.
You want the best for your furry friend, but getting it doesn't have to break the bank. Look for a product that offers a good value for the quality and type of materials.
When your furry friend inhales his dinner, whole chunks of food hit the stomach all at once. A slow feeder encourages your pooch to slow down, and this helps him remember to chew the pieces. Smaller particles are easier for his system to digest, so he gets more benefit from what he's eating.
If your pup grew up competing for food, he probably learned to eat super fast. It can be hard to teach an old dog new tricks. That's where the slow feeder comes in. This product forces your furbaby to eat more slowly.
Encourages Portion Control
Did you know that fast eaters tend to eat more? That's because it takes time for your stomach to send a message to your brain when you've had enough. Gulpers keep eating because they don't feel full yet. It works the same way for dogs. (
1
)
While these products offer many benefits, there are some risks involved with using a slow feeder bowl:
An automatic feeder allows you to set up more than one meal for your pup, but it doesn't slow down eating during the meal. If your goal is to slow down Fido's eating, an automatic dish is probably not the best choice for you.
A Few Words About Bloat in Dogs (Gastric Dilatation-Volvulus)
In bloat or simple gastric dilatation, a dog's stomach fills with gas and expands. Sometimes, this condition will resolve on its own. In other cases, the stomach will twist on itself creating a life-threatening situation known as Gastric Dilatation-Volvulus (GDV). The volvulus or torsion pinches blood vessels off and leads to circulatory distress and a buildup of toxins in the bloodstream. If your pal's stomach twists, they could die in a matter of hours.
It's important to know the signs of bloat so that you can get your furbaby immediate veterinary care. If you notice your pal:
Has a hard, swollen abdomen
Depending on your dog's frame and other factors, you may not be able to see a distended stomach. If Fido shows other signs listed below, take action.
Your pooch may start retching unproductively, or he may spit up water and stringy saliva.
A GDV is painful. Your furbaby will probably start pacing around and act like he's not comfortable lying down. In later stages, your pup may start to stagger and eventually collapse.
Dogs with bloat experience heavy nausea and will drool excessively. They may also smack their lips due to the thick drool.
If your pal has bloat, he'll change the way he stands to try to make more room for his lungs as the stomach expands into the chest cavity. Look for an extended head and elbows that point a little more outward (away from the chest).
The combination of pain, pressure on the lungs, and toxic effects from a GDV will result in an elevated breathing rate. You'll notice your canine companion panting or breathing hard.
In the early stages, your pup's pulse will be rapid. The torsion causes pain and compromised blood flow. As a result, the heart beats faster to compensate.
Delayed capillary refill time(CRT) and pale gums
Pale gums and a prolonged CRT can be a sign that your pal's circulatory system is struggling. Check the refill time by pressing gently on the tissue then lifting your finger. If the pink color takes more than 2 seconds to return, there may be a problem.
Collapse occurs in the end stages of a GDV and with other emergency conditions. This is very serious. Any time that you see your furbaby collapse, get him to the vet ASAP.
We don't know the underlying cause of bloat in dogs yet, but there are several
contributing factors
:
There are some things you can't change about your furbaby, like their body size or chest depth. So let's focus on behavioral changes that might help to reduce the risk of a GDV:
How often should I use the slow feeder? You can use the slow feeder for every meal.
Do slow feeders help prevent vomiting? Slow feeders can help to prevent vomiting. Many times a dog will regurgitate their food if they gulp it down because the stomach can't handle the sudden volume change.
Do slow feeders help with weight problems? Yes, slow feeders may be able to help dogs with weight problems. Gulpers don't know when they've had enough and have a greater tendency to overeat. Many dogs that slow down will take time to chew their dinner and will be satisfied with less food.
What's the best way to clean and maintain my slow feeder? It will depend on the slow feeder and the type of food that you give to Fido. With wet meals, you'll want to clean the dish more frequently with soap and water. Many slow feeders are also top-rack dishwasher safe.
Are there any disadvantages to using a dog slow feed bowl?
The Final Verdict - Our Top Pick For Slow Feed Dog Bowls
Based on the criteria we listed earlier in this review and a comparison of the 18 products, we chose the
Outward Hound Fun Feeder
as our best pick for slow feed bowls.
This is one of several products that uses BPA, PVC, and phthalate-free materials in its dish. It has a thick, durable design that helps it stand up to repeated use. You can put this feeder in the top rack of the dishwasher, and that means it's easy to keep clean.
It comes in multiple sizes so that you can find one suitable for most-sized dogs. The three puzzle choices also vary in difficulty. This allows you to find the level of challenge that slows your furbaby down without frustrating him.
Finally, the bowl is one of the more affordable options available and is a good value for the investment.
The one drawback to this slow feed dog bowl is that it may not work as well for flat-nosed dogs. If you have a pooch like a pug or a bulldog, you may want to look at other options. However, these dishes would be my top pick for my springer spaniel and lab mix girls.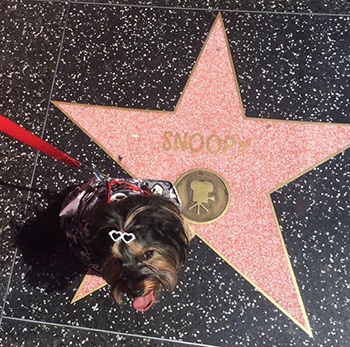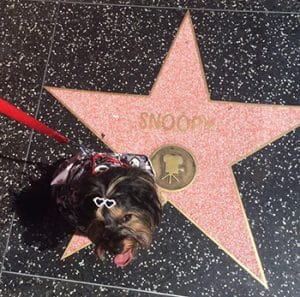 One request from Speedy
Dr. Guise put so much effort writing this blog post to provide value to the dog parent community. It'll be very helpful for me, if you consider sharing it on social media networks.
SHARING IS ♥️